Brant Waterways Foundation celebrated its 35th year anniversary during its annual spring fundraising gala at the Paris Wincey Mills Co. and Paris Beer Company on Wednesday, May 17, 2023.
Over 200 people attended the gala, "Forks on the Grand," which celebrates the Grand River and all it has to offer the community, as well as the walking trails that surround it.
"We have the river, which is amazing to live near all the beauty of the Grand River valley, but the trails are also one of our biggest assets" said Marie Fanjoy, President of Brant Waterways Foundation. "I think people really appreciate them and the health and wellness that they provide for us physically and mentally. It's just nice to be out in nature and have a space where you can go and enjoy it all."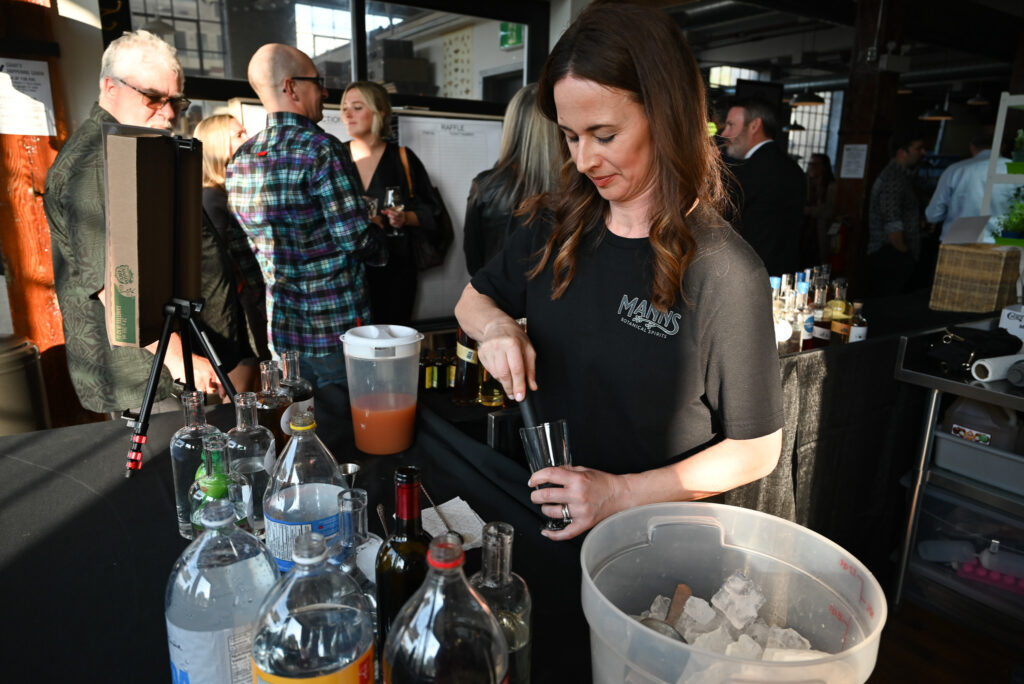 The fundraiser has had many variations over the years and after throwing a smaller-sized cocktail event last year, the foundation decided to do a larger version this spring.
"This event is kind of like a big cocktail party," said Fanjoy. "There's food, drinks and socializing, which is nice especially after COVID. We did a smaller version of this last year in the city and people really enjoyed it, so we decided to do a bigger version in the county this year."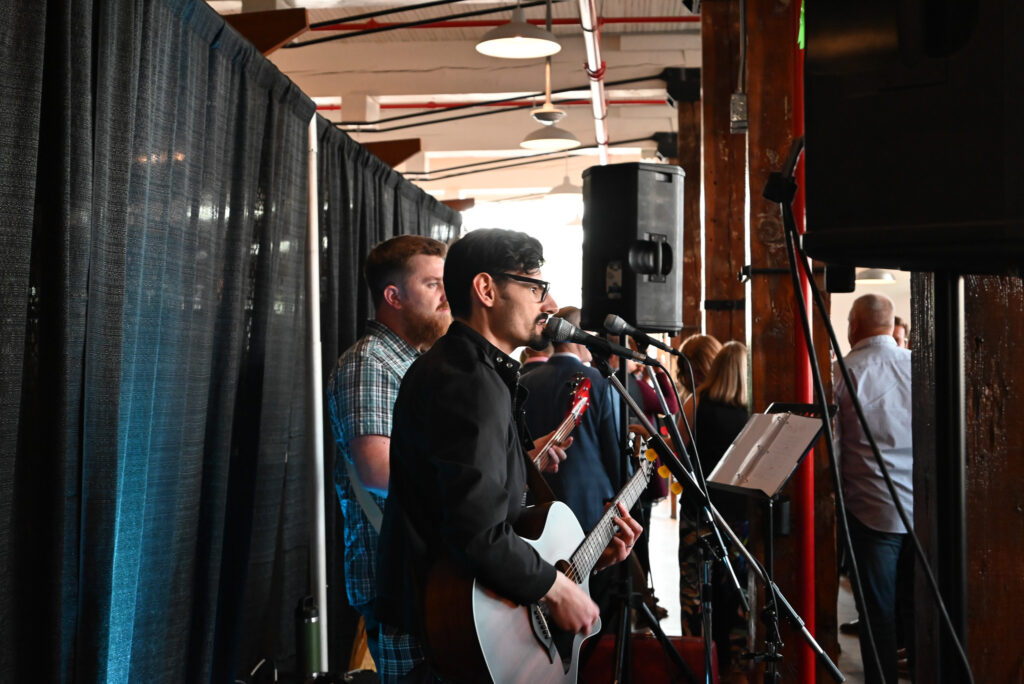 Upon arrival, guests were greeted with oysters from T&J Seafood, and around the corner – brisket sliders from Bam BBQ in the main market.
"It was pretty cool to walk in the doors and have oysters and then the brisket taco sliders on the way to other food," said Eryl Eccles. "It's been a fantastic function so far, it's my first time coming and I think it's just a great cause and a wonderful event."
Inside the Paris Beer and Co. Taproom, many snacked at a charcuterie station or enjoyed duck rillettes, while across the way in the Storehouse, guests took advantage of the oven baked pizza and seasonal beer tasting. Others enjoyed the many different snacks being passed around by Paris Beer Co. staff or cocktails from Manns Distillery.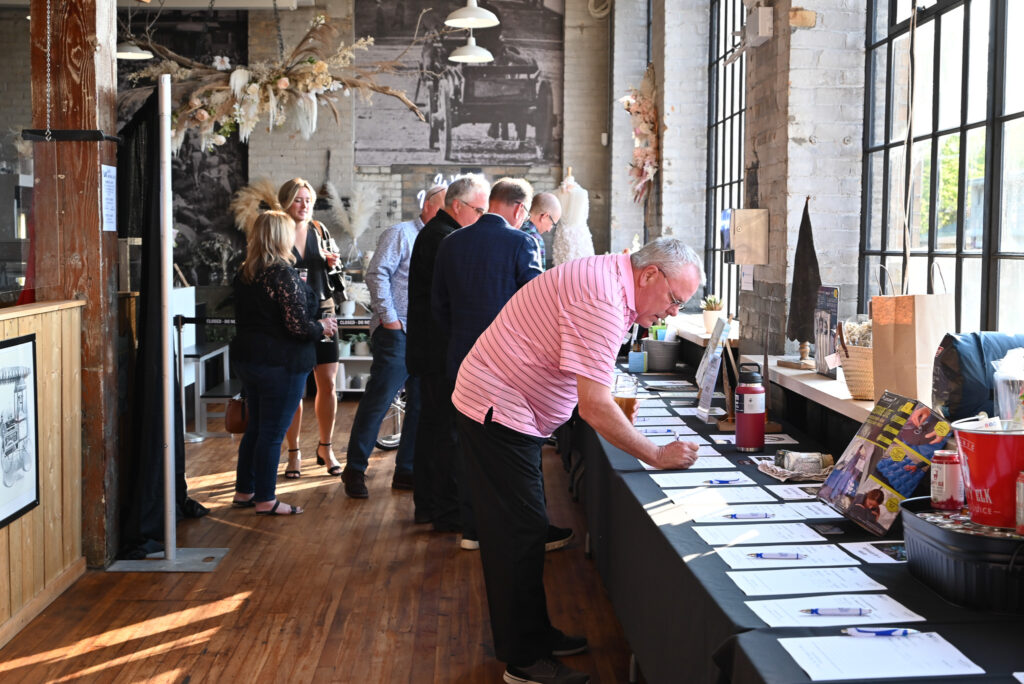 The event also featured both a silent auction with over 40 items and a raffle with over 50 items up for grabs such a bike from the Bicycle Shop, a distillery experience for two at Manns, a gas patio heater from Crown Verity, as well as much more.
At 7:30 p.m., guests got to participate in a River and Trails (heads and tails) game for a chance to win a bucket of wine and the last ones standing decided to split the bucket.
Brant Waterways Foundation's fundraising goal for the night was to raise $40,000 with all proceeds going back into projects they fund.
"One hundred per cent of the funds go back into our projects," said Fanjoy. "For example, currently we have the D'Aubigny Creek access project underway with the city, we have Newport river access underway with the county. Another one with the city is pavilion improvements and a butterfly garden at Waterworks Park."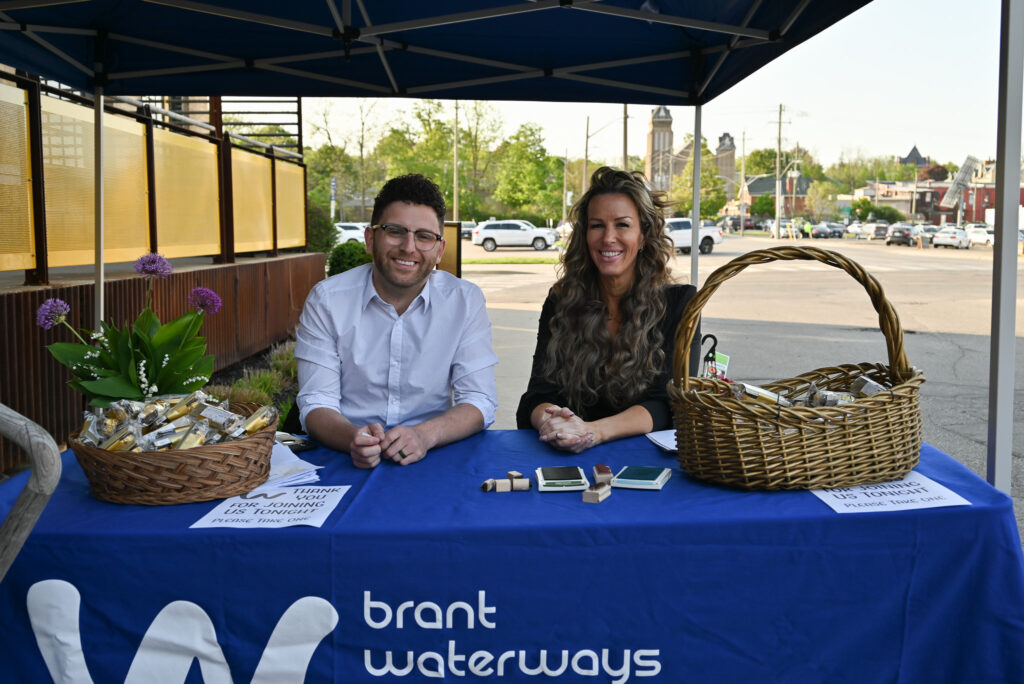 Fanjoy spoke about the importance of sponsors and credited them for a large part of the funds already raised during the Forks on the Grand event.
"We've had really great support from our sponsors and a lot of our funds that we raised tonight come from them" she said. "We have 12 or so different companies that are gold sponsor partners, we have three silver we have and several bronze."
Throughout the night, both returning and first-time guests could be seen mingling and enjoying the overall atmosphere as they listened to acoustic rock music from The Corduroys.
"This is my first time coming to the event and I love the vibe, it's fantastic," said Tiffany Hunter. "While it's a big event, it feels casual enough that we can all feel comfortable, mingle and have fun while raising money."