The Brant Railway Heritage Society brought guests along the Mount Pleasant Pioneer Cemetery Heritage Walking tour on Wednesday, October 4, 2023.
The small group was taken on a nearly one-hour guided tour through the oldest parts of the cemetery while stopping at the graves of the community's historical pioneers.
Along the way, certain stops featured people dressed up in period attire, with some even being descendants of those buried in the Mt. Pleasant Pioneer Cemetery.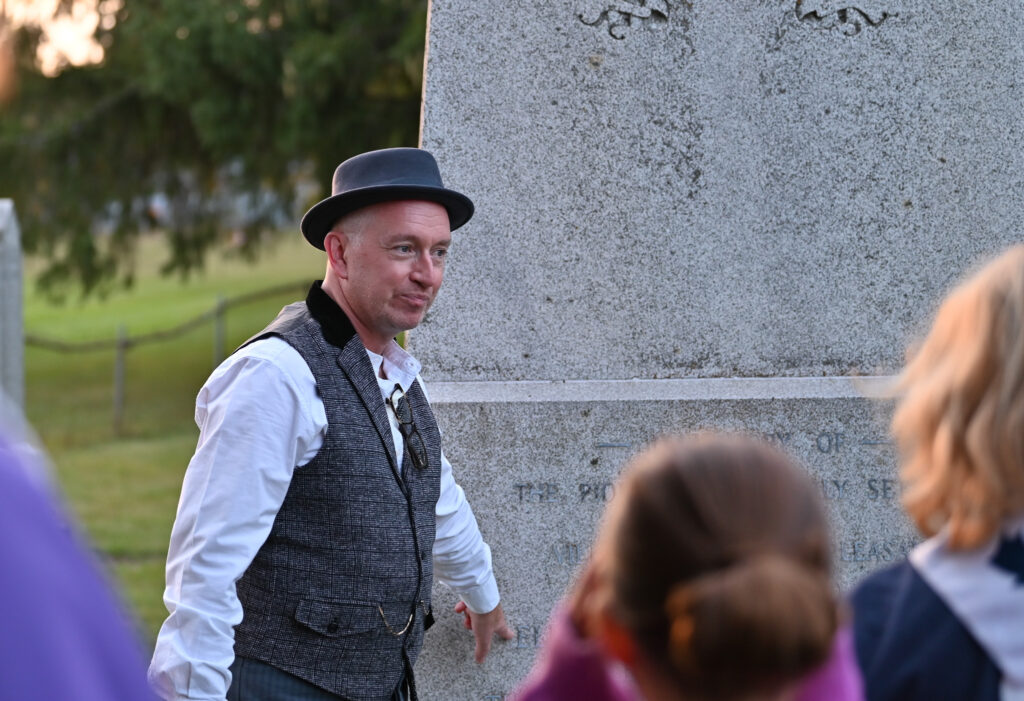 Brian Wood, the walk's guide, started off by speaking to the group about the United Empire Loyalist's buried on the grounds.
"The American Revolution was a war that was fought in the United States between the British and the Americans way back in the 1700s," said Wood. "There were people living in the United States that were very loyal to Britain and they fought on the British side. After the war, many of them came to Canada and settled here and many of them are buried in this cemetery. These are people that helped create the village of Mt. Pleasant."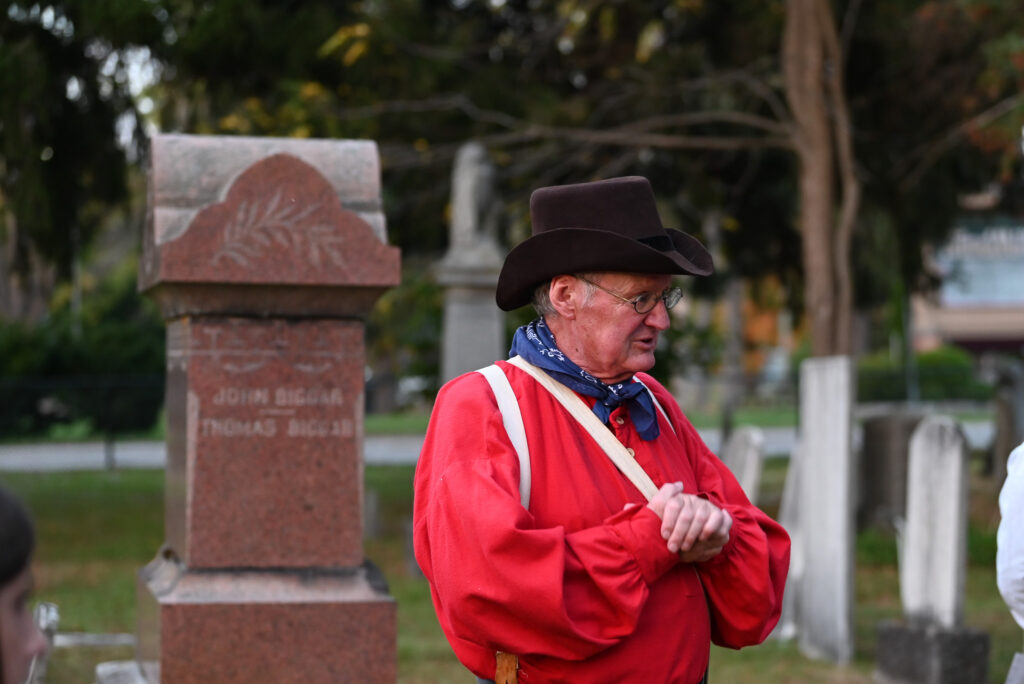 Next, Wood stopped at the Pioneer monument as well as a barn quilt replica display. The design is one of many that is displayed throughout Ontario to commemorate the anniversary of the war of 1812.
Wood also explained that Chief Joseph Brant, gave the land that the cemetery exists on, to bury those pioneers who settled Mt. Pleasant.
Guests then stopped to learn about Arthur Sturgis Hardy and his parents, Herbert Biggar, Rev. John Bryning, Rev. George Pardon Bryce, Captain Thomas Perrin, Esther Hill Phelps (her descendent Linda Guest, spoke about her three-time great grandmother), Samuel McAlister, Mary Phelps Mussen, William Winer Cooke (who fought in the Battle of Little Big Horn), A. Wallace Ellis (whose general store received one of the first long distance phone calls), William Stowe, and Agnes Kinnear McEwen.
Guests learned about the details of several of the Mt. Pleasant's pioneer families and their roles within the community as well as their involvement in past wars and battles.
The tour was followed by snacks and refreshments in the Mt. Pleasant Community Centre where guests had the chance to learn more about the historic figures.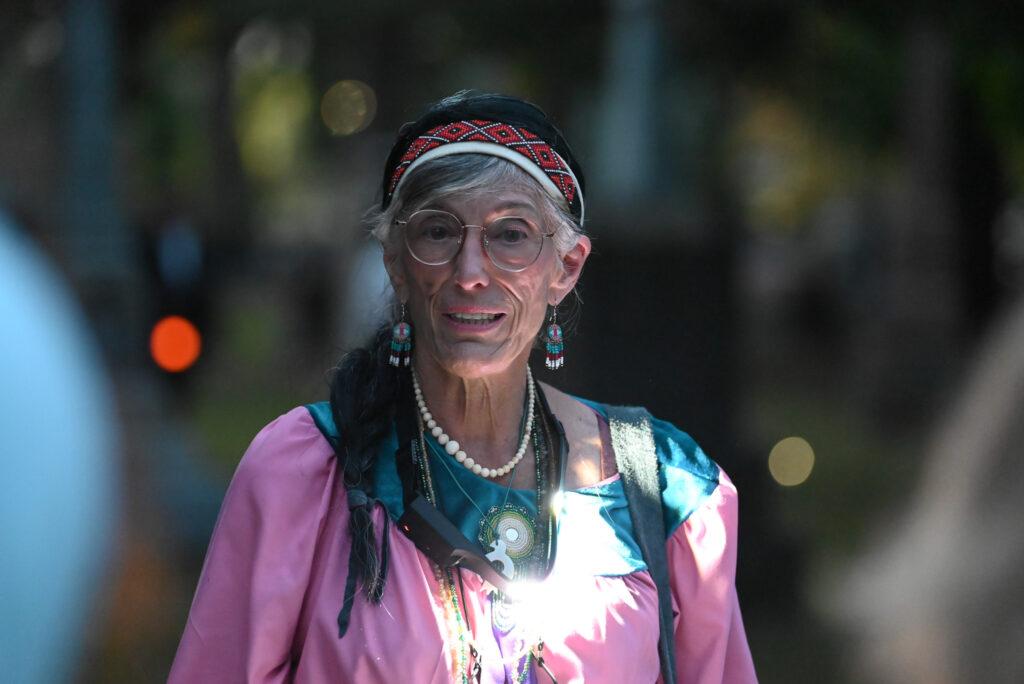 The Brant Railway Heritage Society is a non-for-profit group that is striving to restore and move the old Mount Pleasant Lake Erie and Northern Railway train station.
As a part of the Brant Culture Days, the next free guided tour will take place on Wednesday, October 11, 2023.