Brant Museum and Archives offered a special behind the scenes tour of the museum and its workings on Tuesday, May 9, 2023 for museum month.
The event started with volunteer Brian Moore walking guests through the standard museum tour and giving them a peak into Brantford history.
The Brant Historical Society was founded 115 years ago on May 8, 1908. The society manages two museums – the Brant Museum & Archives and the Myrtleville House Museum – with the aim of gathering, conserving, and disseminating the history and legacy of Brantford, the County of Brant and Six Nations of the Grand River.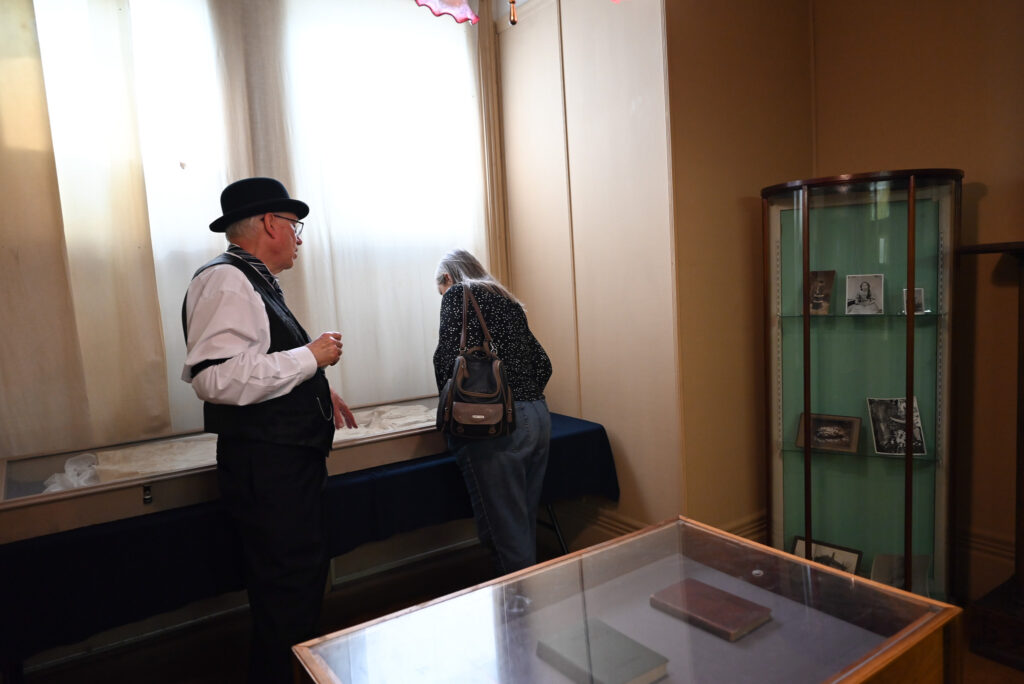 Guests got to see the museum library and recreated sets of old stores such as the general store, sporting and candy stores as well as pharmacies. Historical pottery pieces and other artifacts from the fire station and Pauline Johnson were also on display for viewing.
During the pandemic, staff got a chance to overhaul the museum by reorganizing, taking inventory and redisplaying artifacts.
"Prior to the pandemic, staff had taken two years to try to digitize artifacts, but they didn't necessarily get a chance to do what they wanted which was to alter the storefronts," he said. "The COVID-19 pandemic gave them some time to alter these storefronts in such a way so that the things that relate directly to Brantford-Brant are now at eye level so they can be easily seen."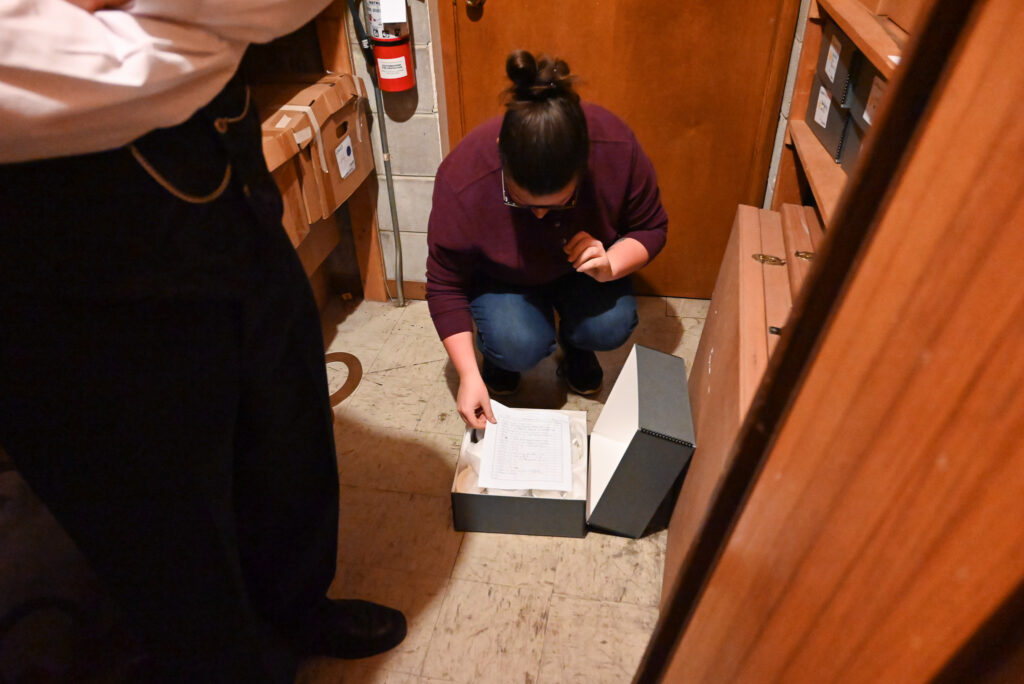 Staff member Lillia Dockree later took over the tour to give the guests a look at some more of the work that was done to the museum during that time.
"When we were shut down for the better part of six months, we went through every physical object in the collection," said Dockree. "Metal, wood, ceramic, textile – anything outside of the archives is what we had to go through and photograph, catalogue, note that we actually had it, and then put it into our collection system so that we knew where it was and that it was properly stored."
Dockree showed before and after photos of new displays like the 1908 Edwardian bedroom, the Pauline Johnson display room and storage rooms like the ceramics room and the attic.
She later took guests into the typically off-limits ceramics room to show how the items were now stored and organized, and she even gave those willing to go up a peak at the attic and its new layout.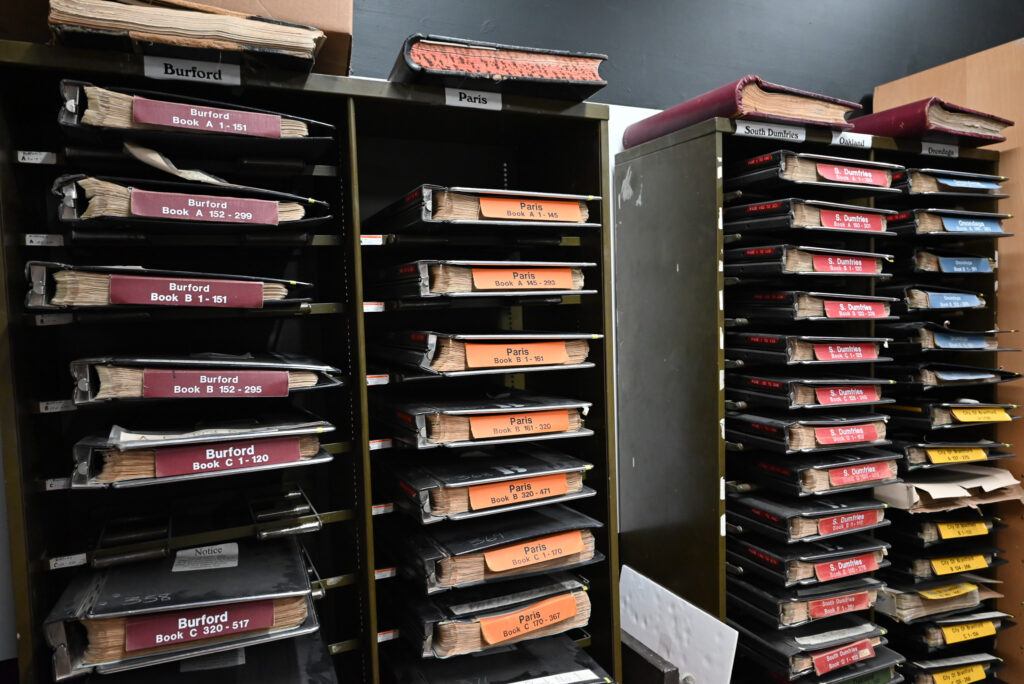 Nathan Etherington, the Programming and Community Coordinator gave guests a deeper look into how the collection is managed with consideration to conservation.
He discussed the ten agents of deterioration that threaten objects and artifacts before moving into specific details on how staff goes about conserving certain materials in the space they have.
Etherington ended the tour by giving attendees a peak at the electronic collection system.
"Digitization is one of the larger things we have been working on here," he said. "The documents that we have here are very very large – we have one of the largest archives around. So, when people come in and ask for information, I can't just let them back here to search all these boxes so I have to know how things are located and I can find all of that out by entering into the database and then searching to find the information I'm looking for."