Residents gathered outside of Brantford General Hospital's Emergency Department (ED) for the Hope for Healthcare tree-lighting celebration on Thursday, December 1, 2022.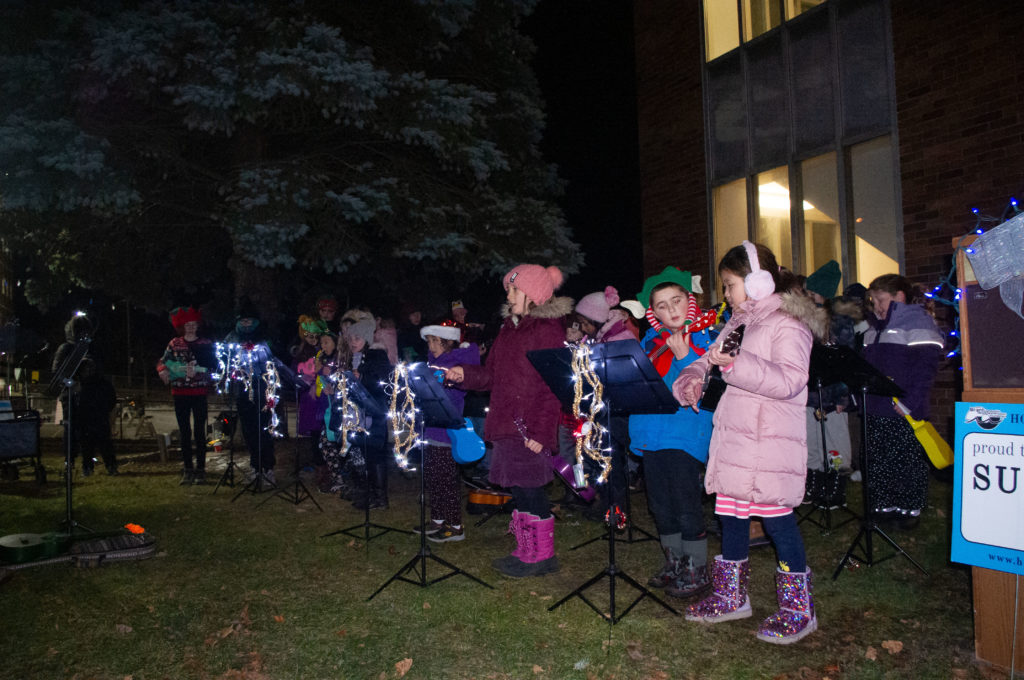 Students from the École Dufferin ukulele choir kicked off the event by performing several holiday carols before Kari Wilson, Executive Director of The Brant Community Healthcare System (BCHS) Foundation, took the podium to speak more about the campaign and thank donors.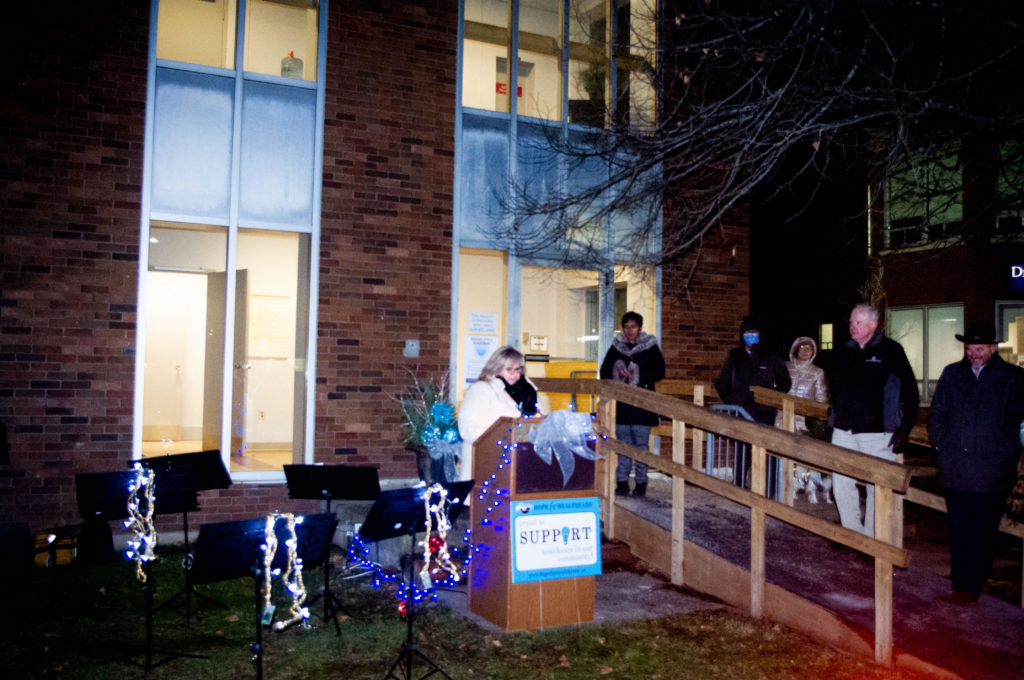 The BCHS Foundation launched the visible holiday campaign in 2020 to help raise awareness and donations for the $25 million redevelopment plan of the Emergency Department.
The Ministry of Health and Long-Term Care is set to pay 90 per cent of construction costs while the foundation needs to raise a total of $8 million to help cover its local portion of the redevelopment.
"To support the continued needs for medical equipment and upgraded technology, the BCHS Foundation continues to rely on the support of our donor community," said Heather Wilson, Chair of the BCHS Foundation Board of Directors. "There is no ongoing commitment to government funding from the Ministry of Health provided to upgrade and acquire new technology in capital equipment. You, our donors, help us bridge this funding gap."
In the previous two years, Brantford General Hospital and the Willet Urgent Care lit their respective buildings, as well as lighting up the community with blue lights to help show support for health care workers, patients and donors.
This year, the foundation decided to light a tree outside of the ED with 600 twinkling lights to represent the individual donors.
"We wanted the significance of all of the individual lights coming together to be a part of something significant and beautiful," Wilson said. "It's about shedding support and help and light on the future of our health care system. It's about our donors and the many donors who come together to have such tremendous financial impact for us to be able to invest in the Brant Community Healthcare System and its future."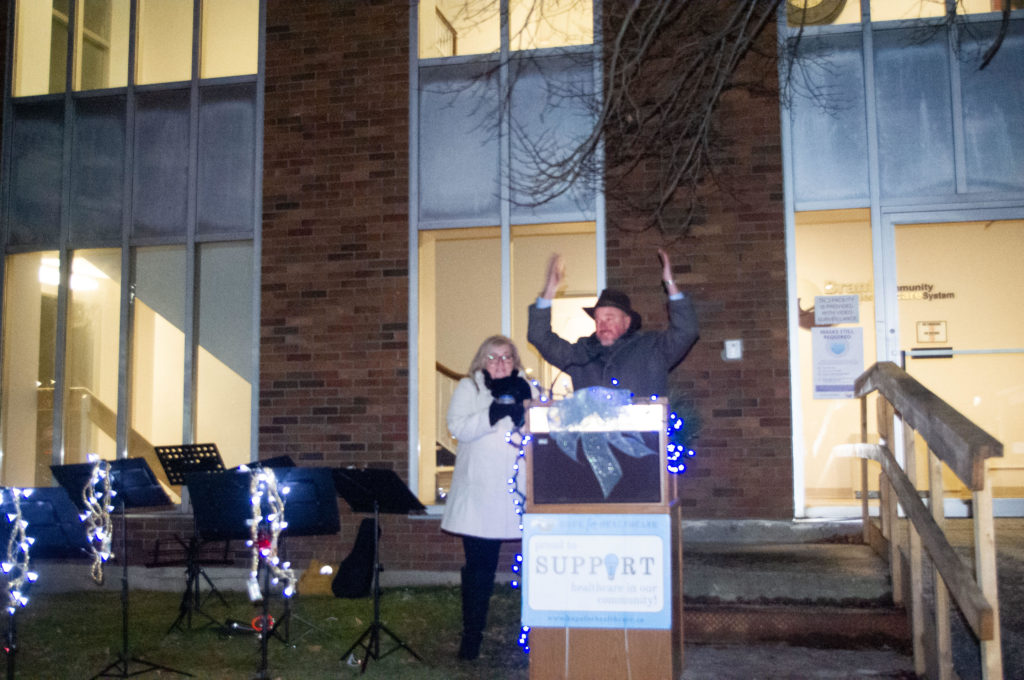 Garnet Lasby, President of Massily North America, was on hand during the event and had the honour of officially lighting the tree. The company pledged a matching donation up to $100,000 for this year's holiday campaign. Lasby encouraged attendees to join in on the countdown from ten before the large tree lit up the surrounding area with blue and white lights.