Will Bouma, MPP for Brantford-Brant and Kaleed Rasheed, Minister of Public and Business Service Delivery, announced on Wednesday, June 14, 2023, that a new Service Ontario pop-up location will be opening in the Land Registry Office.
Up to this point international agricultural workers, individuals with valid work permits, new immigrants, refugees, and residents returning to the province and those currently unhoused would have had to travel to Hamilton or Simcoe to renew or get a new OHIP card.
Not all Service Ontario's (the Brantford location included) provide new OHIP registrations for these individuals and for many without access to a vehicle or public transit, making the trip out of town is often one more thing to worry about.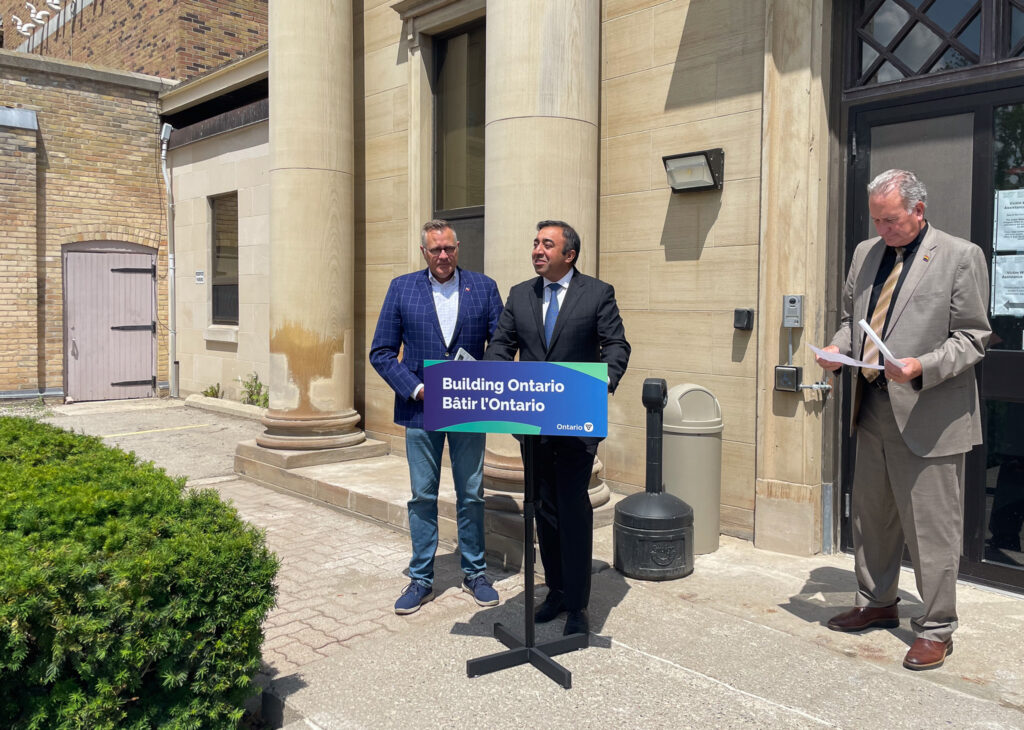 Service Ontario Workers and Ukrainian refugees listened in as Rasheed discussed the new pilot program and its benefits.
"We are pleased to be launching a pilot project to support members of this community requiring a new Ontario Health Insurance Program or OHIP registration. It is just one of those ways that we are making life easier for the people of Ontario that we are proud to serve," said Rasheed. "We are committed to making services simpler, faster and better, and ensuring that no Ontarian is left behind. That's why we have opened a pop-up location in Brantford that's convenient and accessible for new Ontarians to register OHIP right in their own community."
Bouma spoke about his own experience with helping Ukrainian newcomers settle into the city including driving a few families to Simcoe for a net new OHIP card. It was his and his wife's experiences that inspired him to find a solution.
"I did not mind the drive personally because it's beautiful on the way down to Simcoe but imagine being a newcomer without a driver's license and how difficult that is," he said. "When I was in Simcoe, there was a lineup of about 30 people waiting to get their health cards and so to be able to expand that here to our community is just so wonderful. I really welcome this enhancement to the services that the Government of Ontario offers. Brantford-Brant is an amazing community, with some of the best workers, some of the best entrepreneurs, and just some of the best people who just want to make their dreams come true. Driving 45 minutes away to often smaller communities to get an OHIP card just did not make sense to me."
Bouma said he contacted Minister Rasheed and explained the situation to him.
"Almost immediately, a couple of his representatives spoke to me in Queens Park, and we got the ball rolling," he said.
As of Thursday, June 15, 2023, the pop-up located in the old Land Registry Office on 80 Wellington Street will operate every other Thursday between the hours of 10:00 a.m. and 4:00 p.m. by appointment only.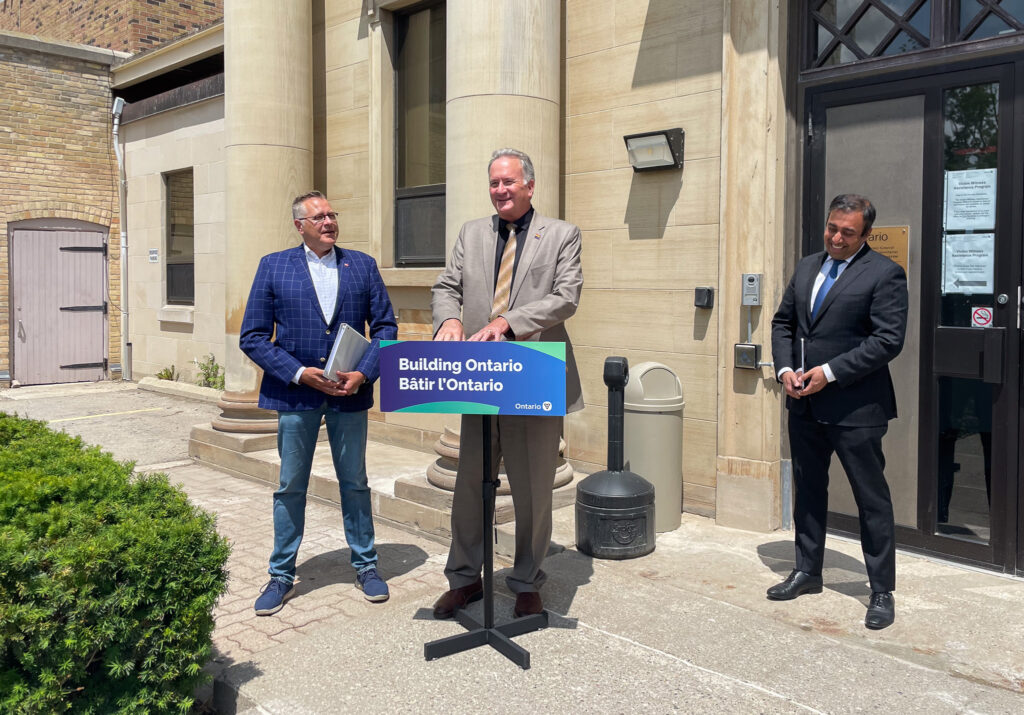 The Land Registry Office had been sitting empty since the digitization of records, with the exception of some boxes of documents left behind. Service Ontario workers have since moved items around, cleaned up the space and created an accessible space for those visiting.
Brantford Mayor Kevin Davis was also in attendance and was happy to see the historic building be repurposed."This used to be the Land Registry Office where you would come to search land records which is now done by computer," said Davis. "This building has really only been used for storage and it's a beautiful, historic building. It's an iconic landmark in our city, and now it's being repurposed for our residents and that's always good news."