Boralex, a Quebec-based company, recently hosted an open-house information session at the Brant Sports Complex on Thursday, November 16, 2023.
The company is known for specializing in renewable energy such as wind, solar, hydroelectricity and storage.
With Ontario facing major energy demands, Ontario's Independent Electricity System Operator (IESO) announced that it was looking to competitively secure up to 2,500 MW of capacity, of which 1,600 MW will be obtained through energy storage.
Boralex is now getting ready to submit its proposal for a Battery Energy Storage System (BESS) with an anticipated capacity of 100 Megawatts (MW), at the Paris Waste Transfer and Recycling Station at 40 Railway St..
The announcement comes after the County of Brant councillors passed a resolution on Tuesday, October 24, 2023, to lease the land to Boralex for the project.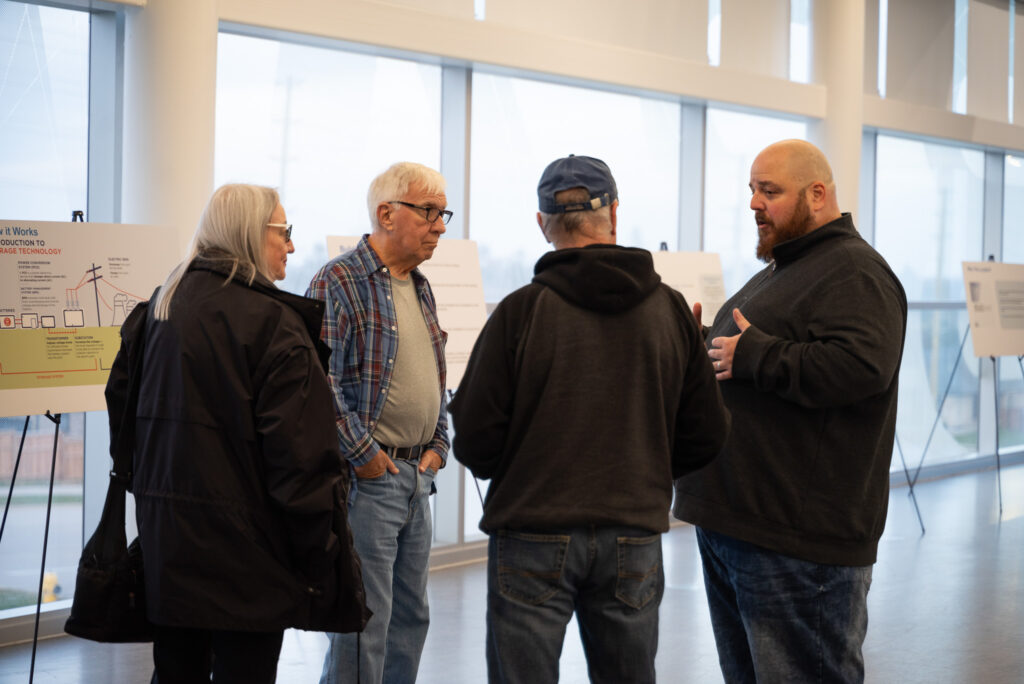 If chosen by the IESO, the proposed Paris battery storage project would be able to supply enough energy to meet the needs of more than 15,000 homes each year, by drawing and storing energy from the grid during off-peak periods and releasing it back to the Ontario grid when energy demand is at its peak.
"It's going to help to lower the cost of energy bills because it reduces that need associated with using more expensive gas-fired power plants during those peak hours, so not only will it make a more reliable grid, but a cleaner grid too," said Shelby Dockendorff, Advisor of Public Affairs and Communication at Boralex.
She said that once the company submits the proposal in December of this year, the company should hear if their bid was accepted by Q1 or Q2 of 2024.
"Once we have that information, we would come back to the community with an open house to talk about the next steps and continue on with the permitting process through the county," she said. "Our goal is to be good neighbours so we want the community to have a chance to ask questions and voice their concerns."
Dockendorff noted that if approved, construction would start in 2026 and the project would be online by 2027 or 2028.
The project will also help to create nearly 60 jobs during its construction period, including one to two full-time employees for operation, as well as obtain supplies from the local community.
"We try to procure materials and services from the host community including locally sourced aggregates, civil works and machinery," said Dockendorff.
According to the Boralex website, if and when approved "the site will consist of containerized batteries, inverters, medium voltage transforms, gravel internal access roads, buried collector and communication cabling, a small transmission substation, potential garage and operations and maintenance building and will connect to either a transmission system or distribution system. The project will also connect to an existing Hydro One transmission line located on Powerline Road."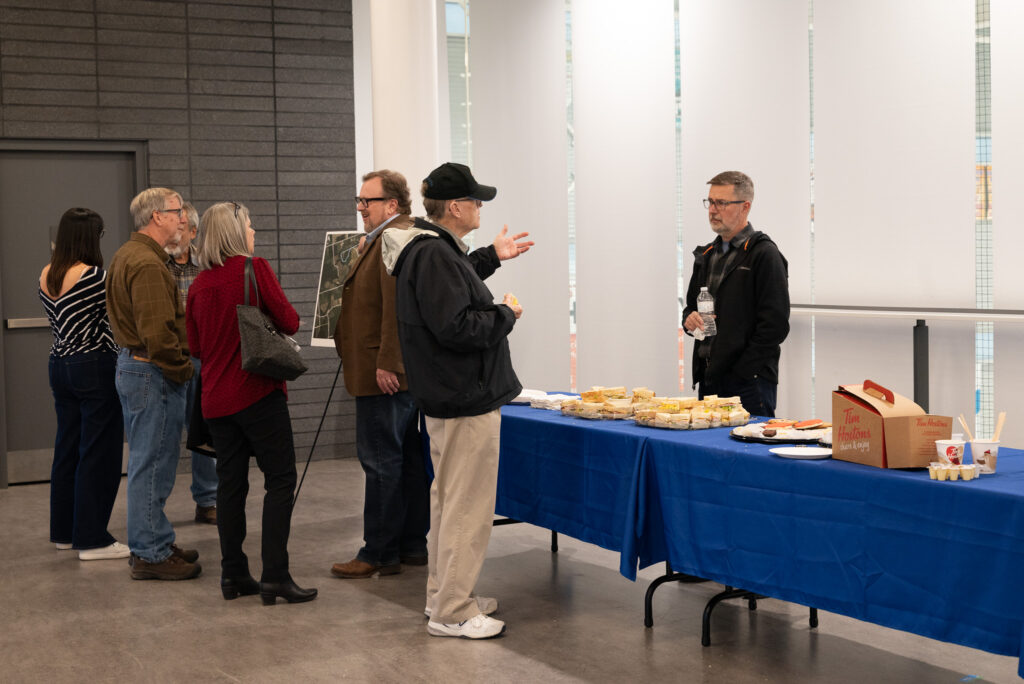 Currently, Boralex is working on starting several preliminary internal studies including a sound impact assessment, as well as a class environmental assessment. Once approved and suppliers are picked for the project, the company will complete and submit the final findings.
"We're currently starting some of the background studies and looking at the natural environments including what vegetation and species are in the area," said Marnie Dawson, Manager of Greenfield Origination at Boralex. "If approved, next year we will design a full program of exactly what we're going to do to ensure that there is as minimal impact on the environment as possible."
Dawson also said that the company is also engaging with Indigenous communities, government agencies and members of the public to help gain a better understanding of their concerns and interests, as well as how to effectively address them.
"We want to go that extra mile to do the due diligence for the site," she said.
Wendy Watts, a life-long Paris resident, was one of the many residents in attendance at the open house. She said that it was an interesting project but that she was concerned about environmental impacts.
"That area had natural water springs and they all went to the Nith river. If something should happen, will it go to the Nith? Because that goes to Brantford and that's our water system," she said. "It's given me a lot to think about, but I do have some questions."