The Brant Community Healthcare System's (BCHS) Volunteer Association hosted its first ever book sale fundraiser at St. Mark's Anglican Church from Friday, September 29 to Saturday, September 30, 2023.
Anne Philpot, event organizer and BCHS volunteer, said that for the last five or six months, her and the team have been hard at work advertising far and wide, collecting and organizing books for the weekend fundraiser.
"My husband lost about half of his two-door garage to books," she laughed. "I think we must have had two or three tables in there where we would organize them into flats and then we would ferry them over to Cainsville to be stored at the BigSteelBox who were just so generous."
Philpot said that she was grateful for everyone who donated books and made the fundraiser a success.
"We got the books from a lot of different places. Some of them were from the initial sorting of the annual Brantford Symphony Orchestra book sale and some of them came from friends and neighbours who dropped them off," she said. "St. Mark's and its Parishioners were also bringing them in, and we also had people who were bringing them to the Brantford General where my husband and I would pick them up. Eventually, they just kept coming in and towards the end, we actually had to say that we weren't taking anymore."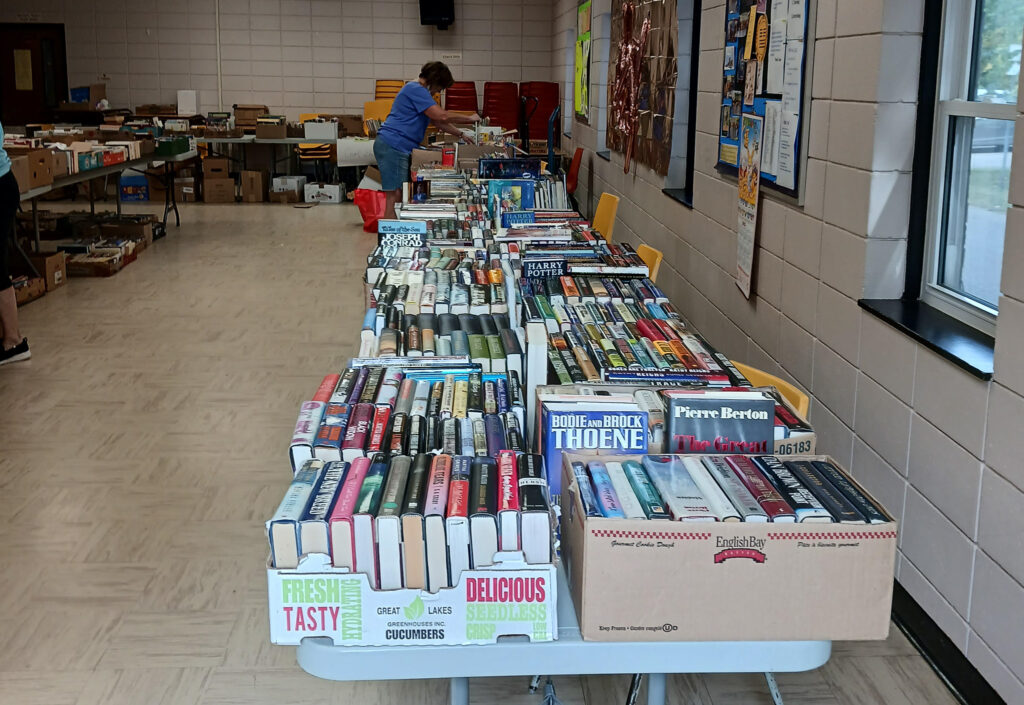 With around 3000 books available, shoppers could be seen browsing and filling their bags with their finds throughout the two-day event.
While prices varied, most paperbacks were being sold for one dollar, while hardbacks were listed for two dollars or ten dollars to fill a flat.
As the event started to wrap up on Saturday afternoon, volunteers were handing out reusable bags for people to fill with both hardcovers and paperbacks for only five dollars.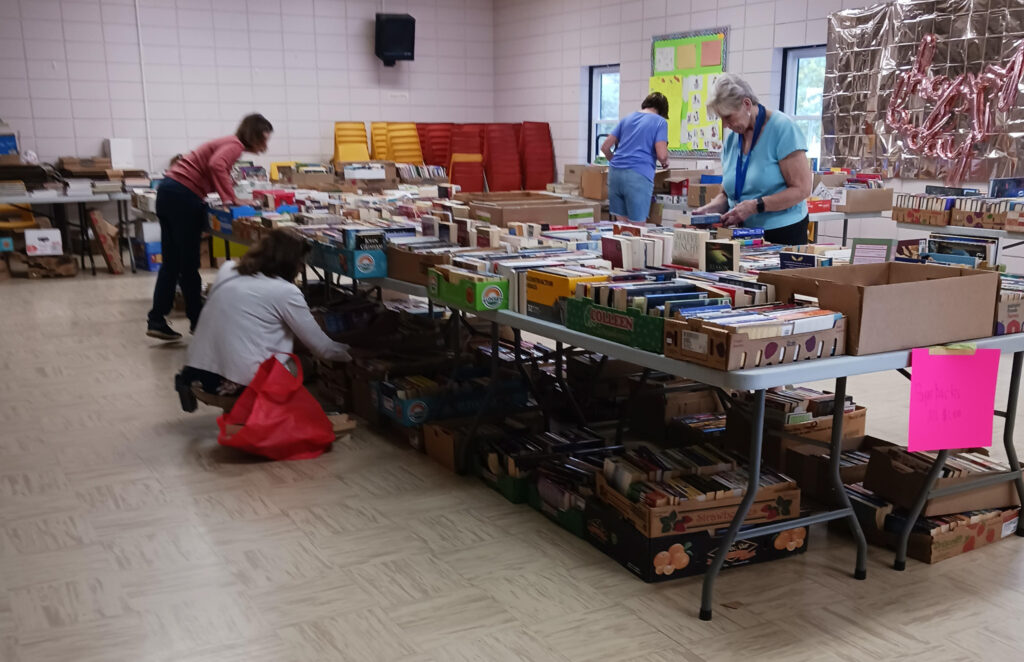 With just a couple hundred books left, Philpot said they will still find good homes.
"For the children's books that we didn't sell, there's a Doctor's group that said they would take them for children to take home. A lot of the other left-over books will also go over to the Mennonite Central Committee for their shop in Kitchener."
Philpot said that the proceeds from their book sale will go to the BCHS Foundation.
"While we haven't had a chance to tally up the money, we are certainly above $2000 and one of the major things the BCHS Foundation is continuing to raise money for is the Emergency Room extension," she said. "I'm not too sure if that's where our proceeds will be designated towards, but I know that's one of their priorities right now so everything will go to the foundation and they can go from there."