The Brantford 99ers couldn't complete a third period comeback, falling 3-2 to the Oakville Blades in Ontario Junior Hockey League action on Thursday, November 25.
The teams came out very balanced in the first period. The pace of the game was quick, with the teams flying from one end to the other for scoring chances.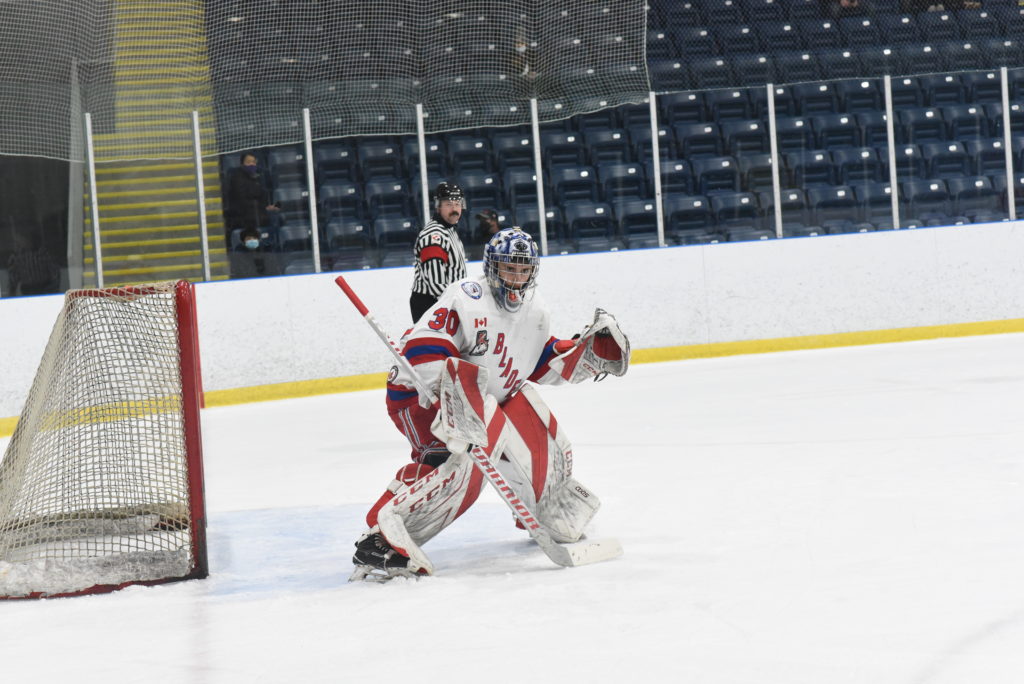 Past the five minute mark, the 99ers had their best opportunity yet but hit the post. The Blades got possession of the puck to head back down the ice to take a 1-0 lead.
Less than a minute later, Oakville took off with a two-on-one chance and despite a trip on the play, the puck crossed the goal line and the Blades went up 2-0.
The 99ers had two power plays in the remaining half of the first period but they struggled to get going.
The Blades held onto their 2-0 lead to end the first.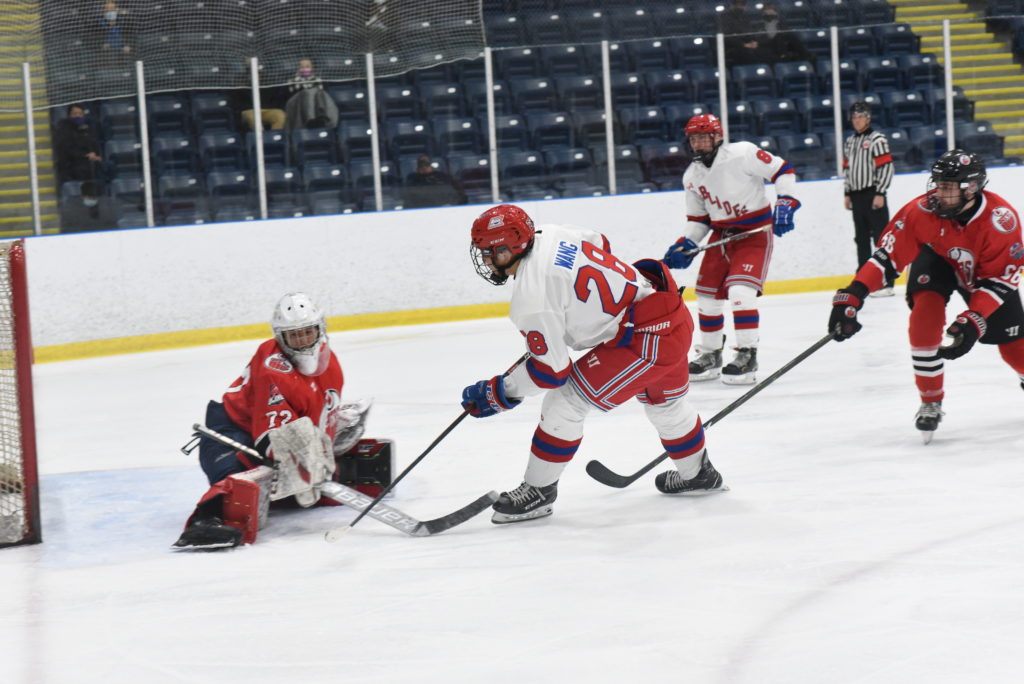 The 99ers looked defeated hitting the ice in the second. The Blades outplayed the hometown team for most of the period.
Struggling to keep up with their opponents, a 99ers defenseman made a crucial mistake in front of his own net. Brantford goalie Justin Wu got tied up with his own teammate and the Blades capitalized on it to extend their lead to 3-0 to end the second.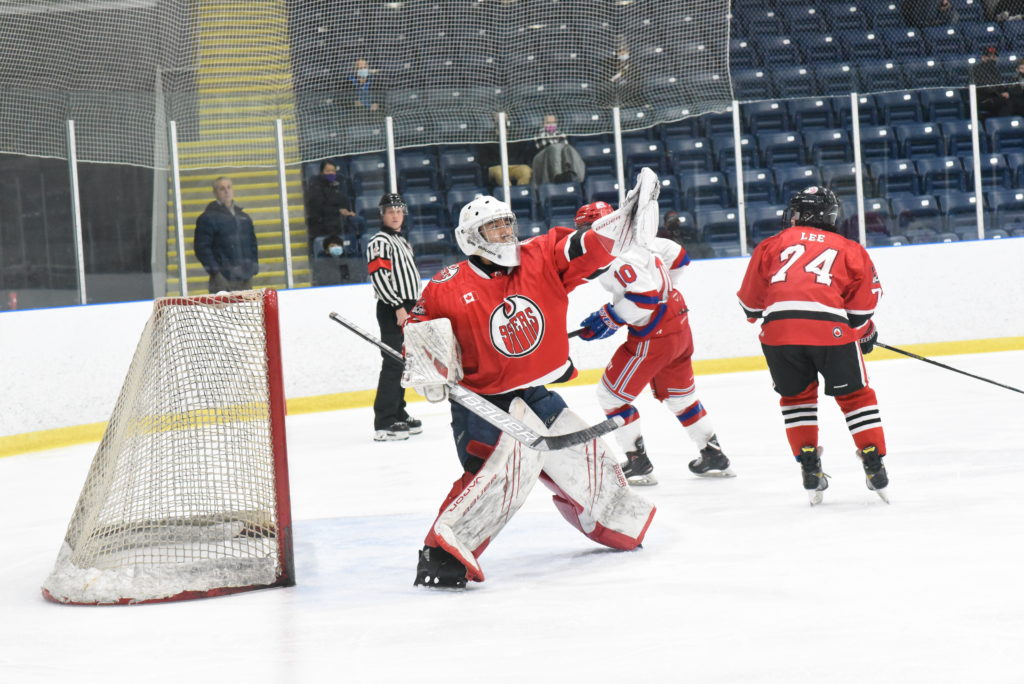 The 99ers kicked off the third period looking like a completely different team than the one on the ice in the first two periods. The energy level clearly caught the Blades off guard as the 99ers scored their first of the game just 20 seconds into the third.
Just over a minute later, Brantford struck again to come within one with 18:31 left to play.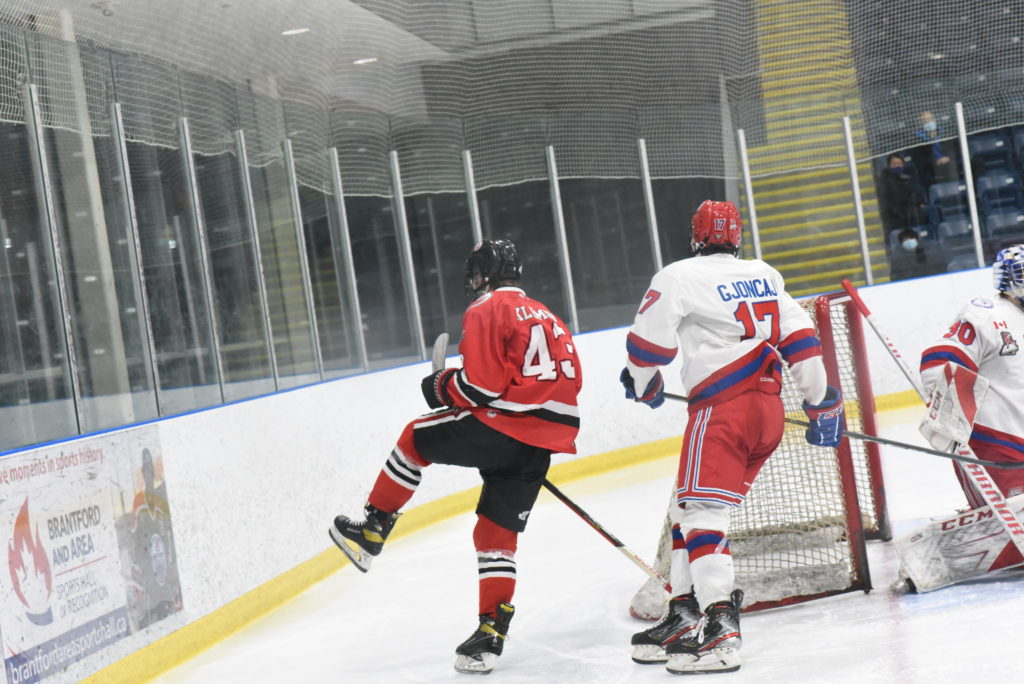 The 99ers used the momentum to their advantage, dominating Oakville for most of the third. Despite the 99ers best attempts, the Blades, led by goalie Cole DeFazio, held them off to head back home with a 3-2 victory.