Belonging Brant held its fifth annual Asset Based Community Development Symposium at the Mohawk Park Pavilion on Wednesday, May 31, 2023.
The free all-day event was held in celebration of community assets and strengths within the City of Brantford, County of Brant and Six Nations of the Grand River.
"This symposium looks at all the amazing assets and other great resources we have access to," said Jocelyn Birkes, Community Organizer with Belonging Brant. "We're really looking at all the strengths because asset-based community development (ABCD) looks at what's strong, rather than what's wrong."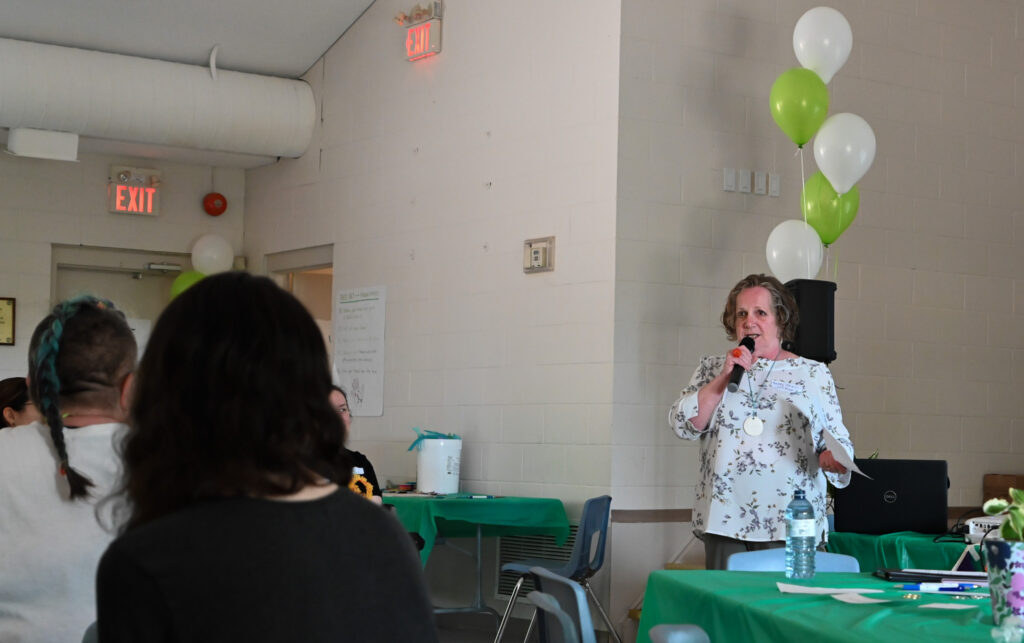 The day also gave friends, acquaintances and strangers a chance to come together and brainstorm how they can make the community stronger.
"Today's event is really for people to get together, get to know one another, be able to share their gifts and connect," said Tara Buchanan, Belonging Brant Supervisor. "It's all about community building and what can we do next, the symposiums are always about what comes next and how do we make our community stronger together with what we have?"
The symposium's theme changes each year and this year's theme was all about belonging.
"When we started meeting a few months ago to plan this, we started with conversations on 'what does belonging feel like and look like to you?'" said Birkes. "And based on what people talked about, that's where the ideas for the day came from."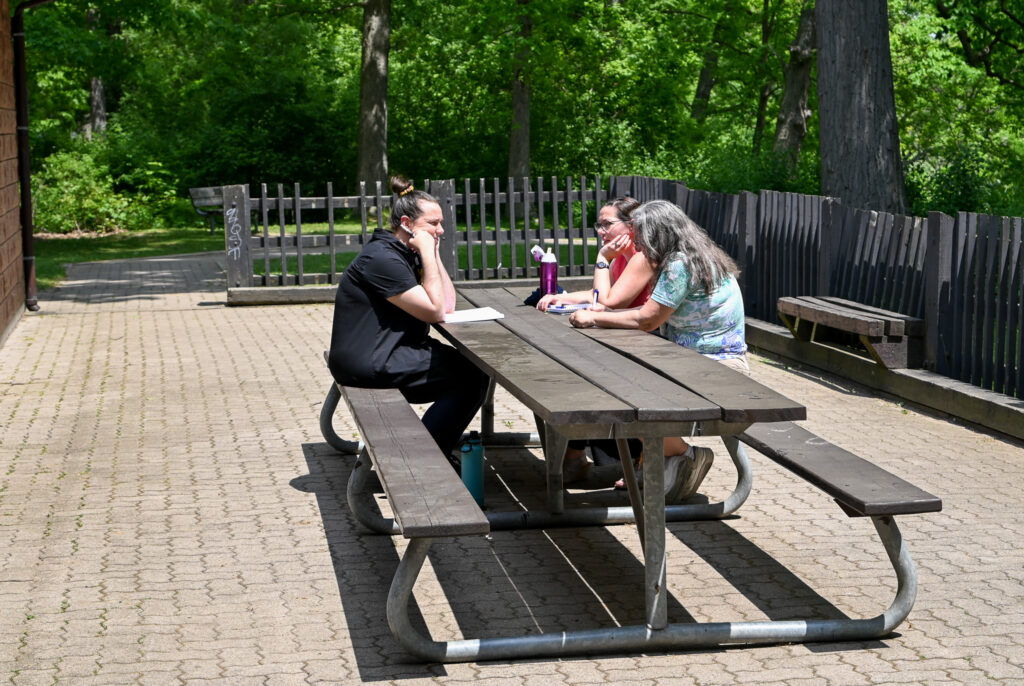 The agenda for the day included breakfast, lunch and dinner, drum circle breaks, a story writing workshop with Peter Muir, a collaborative poetry workshop with Mabe Kyle, and a presentation about ABCD with keynote speaker, Jon Massimi.
Upon arrival, guests could pick up a medallion with words like "bliss" or "love" written on it as a way to encourage networking with others who had matching medallions. A raffle with prizes was also held .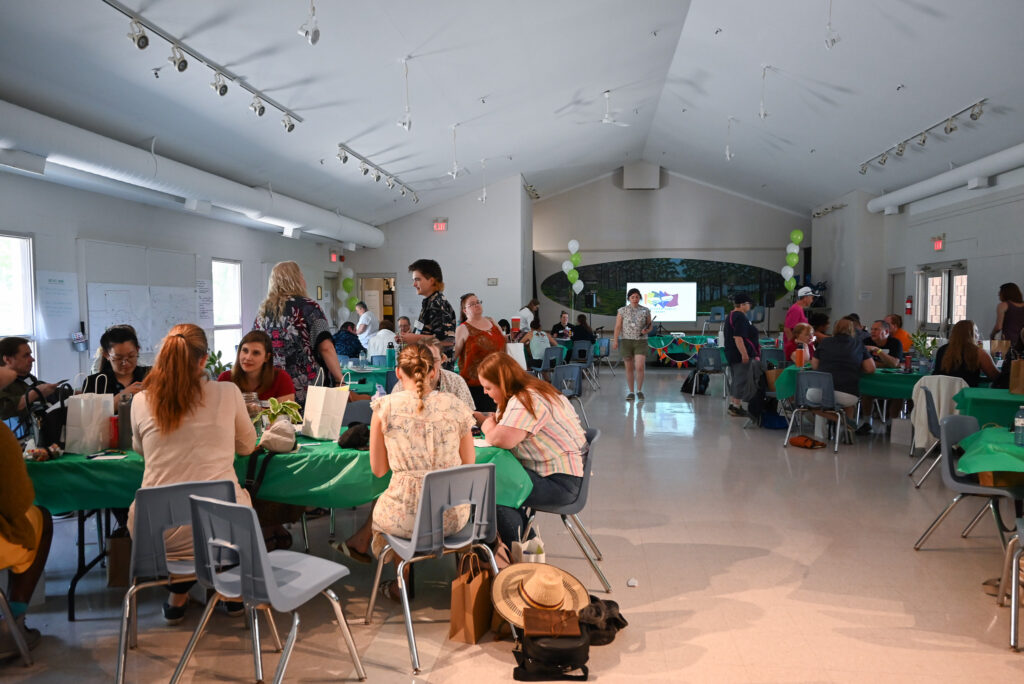 Other activities throughout the day included a tree of "belonging" set up as a community art project for guests to contribute too, as well as beads were also placed at tables to make keychain bead memoirs.
"The beaded keychain promotes connecting with one another and sharing each other's gifts and passions," said Birkes. "You can give a bead, you can receive a bead or you take one for yourself – it's all in relation into how you're feeling today."
Guests were also encouraged to contribute to an asset mapping wall where they could pin community assets around the city and the county.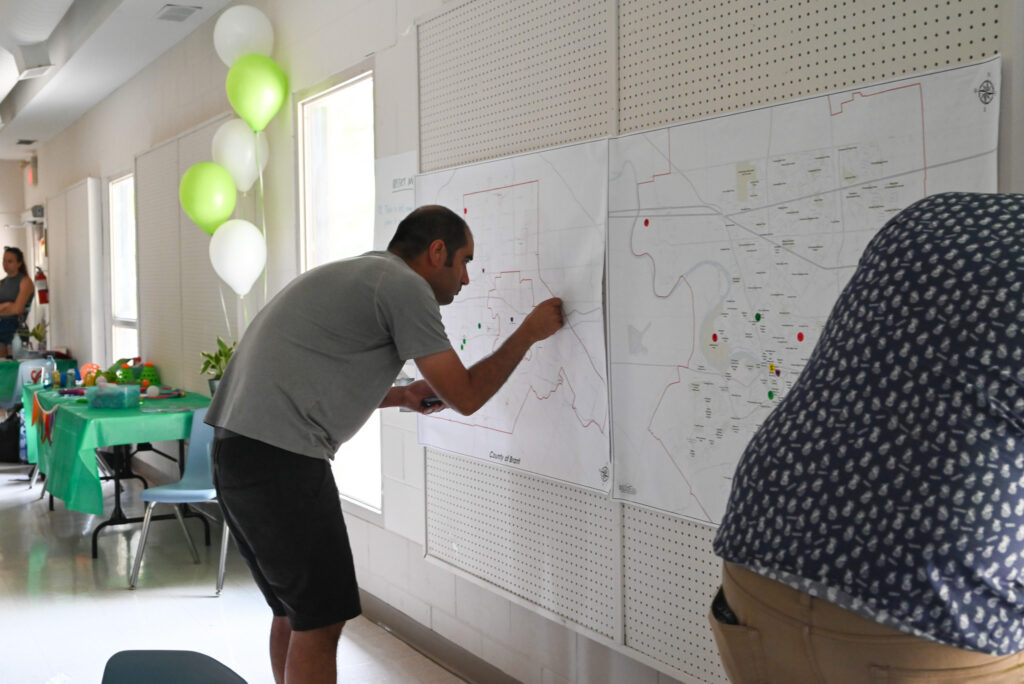 Birkes and Buchanan were thrilled with the day's turnout and spoke about those who made the day possible.
"We have to thank a couple of the contributors, Brant Community Healthcare System helped provide food, the City obviously helped with the space which is a beautiful park space – you can't ask for anything better," said Buchanan. "We have to thank the library and Sydenham-Heritage United Church as well. There's a huge list of over 25 different folks on our list that contributed today, whether it be community members or organizations, local groups, or grassroots initiatives. That's what makes this fantastic – it's always been a community collaboration because right from the very beginning."