Several hundred people attended the Bell Homestead's annual Halloween Fun Fair on Sunday, October 29, 2023.
Families of all ages came dressed up in costumes to partake in a variety of activities including Graveyard Mini Golf, crafts, ghost hunting and more.
"The turnout has been fantastic given the weather. I was really anticipating a slow event, but it's just been non-stop," said Brian Moore, Curator of the Bell Homestead National Historic Site. "We've been getting nothing but great comments so far and I think people love this event because it's a fun time for all ages. The little ones get something out of it because it's not a scary Halloween event, it's a fun one and it's really more like a big Halloween party."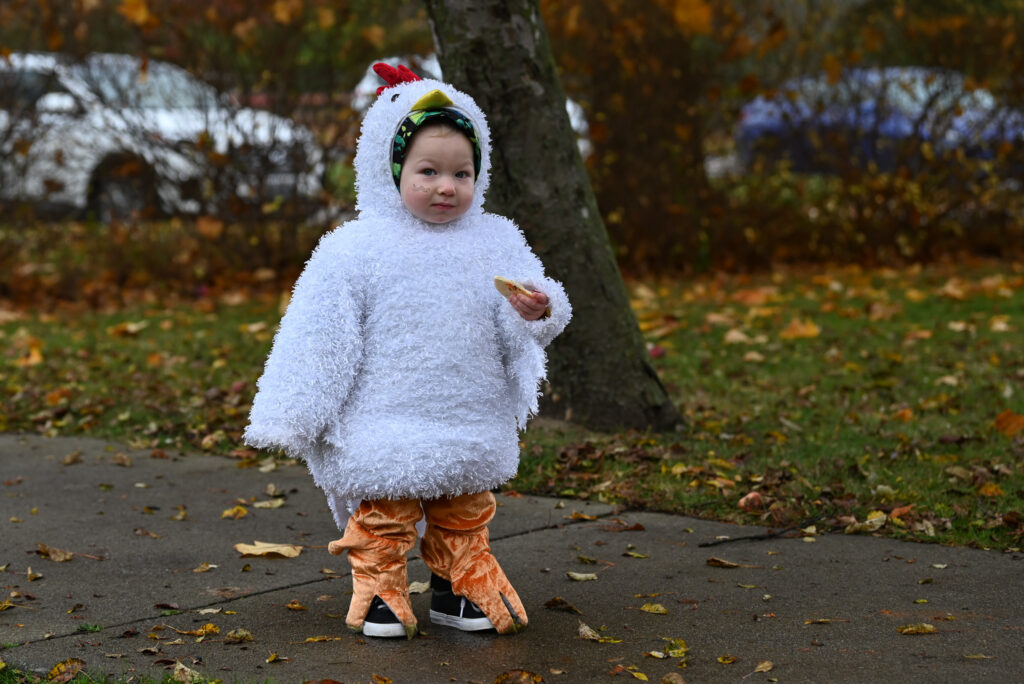 Youngsters could pick up a stamp card at the start of the event before taking turns running from station to station to play one of the nearly 15 old-fashioned games available throughout the historic site.
Whether it was playing a game of skeleton hand ring toss on the lawn or playing one of the many games in the barn, there was plenty of fun for all ages.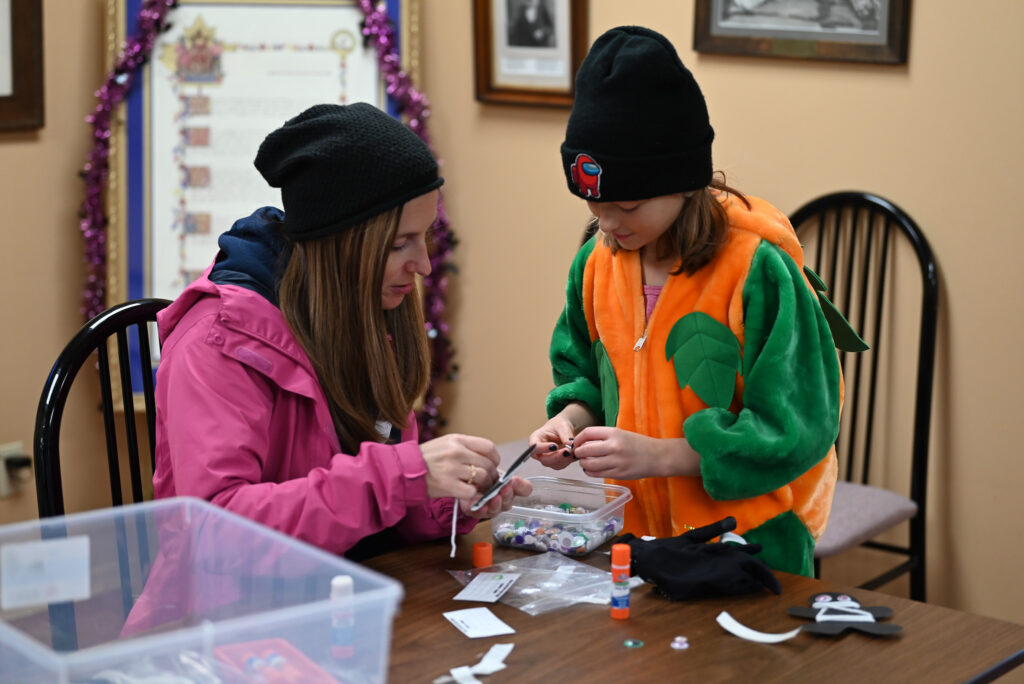 Sarah Hamilton, Assistant Curator for Bell Homestead, said that the activities imitated old-time games that the Bell family may have enjoyed at the time.
"They're all kind of inspired by old fashioned penny carnivals and community fairs from back in the day, and most of our activities have actually been planned and developed by the Brant 4-H Community Involvement club," she said.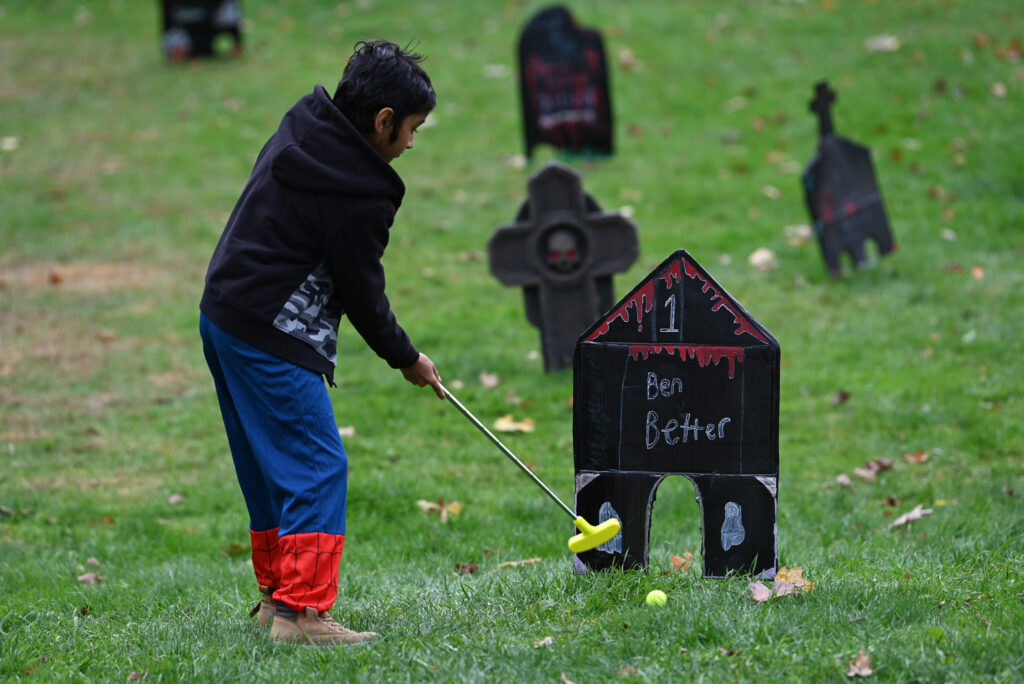 After each game, children grabbed a stamp from volunteers before heading back into the Visitor Centre to collect a bag of candy to go.
The fun fair also featured free pumpkin spice ice cream samples, face painting, a game of bingo in the café, mummy and spider crafts inside the Visitor Centre to take home.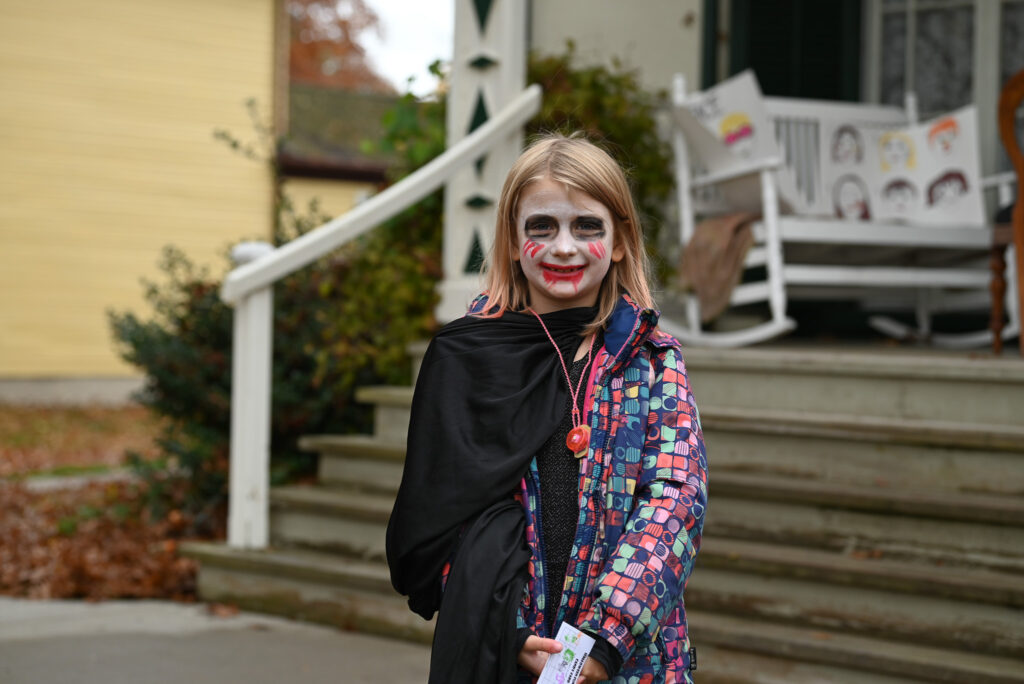 When ten-year-old Madison Curley arrived, she chose to start with making a mummy themed craft before heading out to the games outside, she said she was already having "a lot of fun" and couldn't wait to see what else the day had in store.