The Barrie Sharks defeated the Brantford Ice Cats in U-18A hockey action during the Walter Gretzky Tournament on Friday, February 24, 2023.
The Ice Cats came out strong at the beginning of the first, keeping their players in the Sharks zone as they applied pressure from the start. The two teams soon saw equal defensive action as they sped from one side of the rink to the other before the hometown team gained control again. Despite several attempts from Brantford, the Barrie team were quick to stop any goals coming their way.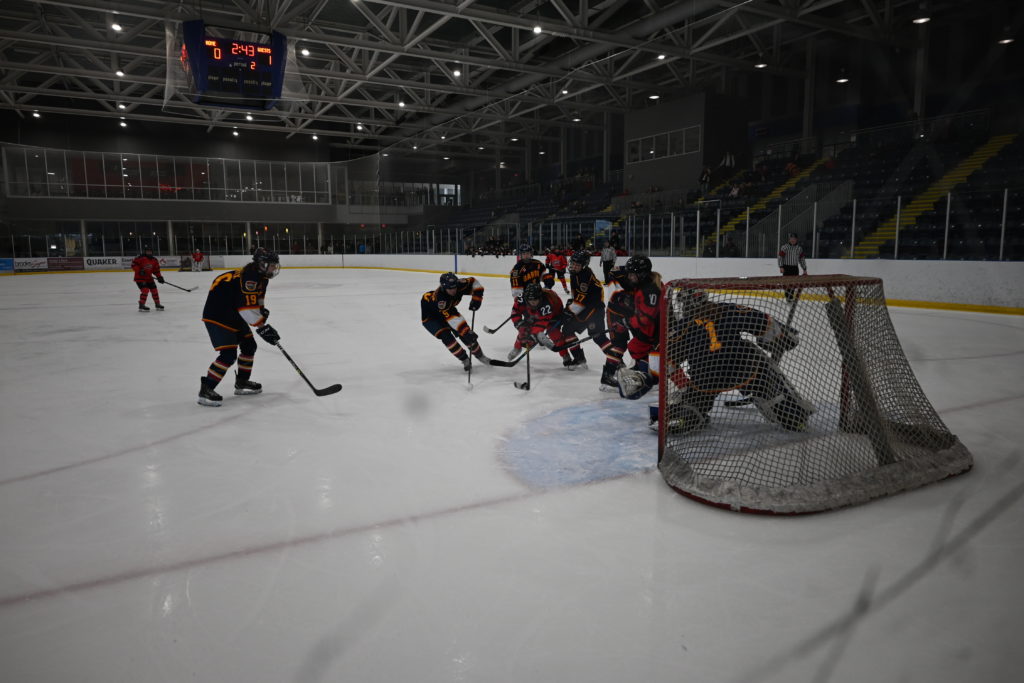 With the score tied 0-0, the game moved into the second and the Sharks took the chance to move into the offensive zone and made several attempts to gain the lead before the eight-minute mark. Both teams used their speed and determination throughout, but it was the Sharks who scored their first goal with 3:11 left of the second.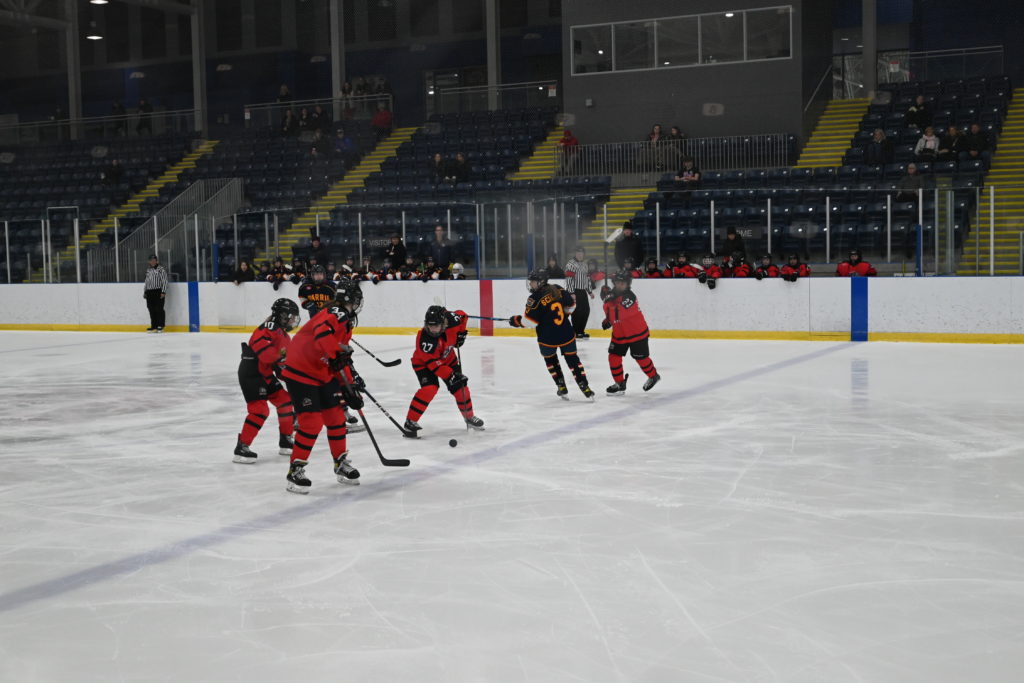 Going into the third with a score of 1-0, the hometown team was feeling the pressure and ended up receiving two penalties throughout the period. The Sharks capitalized on the power play with 6:33 left of the third. In a last effort, Brantford pulled its goalie with three minutes left in the hopes that the extra player on the ice would help them out, however Barrie took this as an opportunity to score on the empty net, bringing the final score to 3-0.