The Downtown Paris Business Improvement Area (BIA) is getting ready to celebrate the holidays with the upcoming Jingle Bell Night event to be held from 5:00 p.m. until 9:00 p.m. on Friday, November 17, 2023.
The event has been held since in and around 2008 and has had several variations throughout the years.
"The Jingle Bell Night event was a project that was launched several years ago by some of our past BIA members, Laurie Brain and Judy Simpson from Baby B Home," said Katherine Pickering, Vice Chair of the Downtown Paris BIA. "It was created to promote holiday shopping in the downtown core, get good exposure for businesses and really pushing to shop local. There are so many people that live in and around town and they don't know what's down there, so this is kind of like an exposé and actively utilizing the downtown core."
While the spring and summer seasons are always great for the businesses downtown, November to March are what Pickering described as the "shoulder season" where things start to slow down and businesses are affected.
Brain said that she and Simpson had initially noticed there was a lack of events in the area surrounding the holidays and really wanted something to kick off the season. While they are no longer a part of planning the event, Brain noted that it's something they still look forward to.
Last year, the BIA tried something new and turned the event into a weekend long event. Matt Cummings, Chairman of the Downtown Paris BIA, said that it just wasn't the same.
"Last year, we tried to extend it and we tried to do it more as an entire weekend thing, but we found that the excitement of the one night was just a lot better for everyone," said Cummings. "This year, we're going back to one night."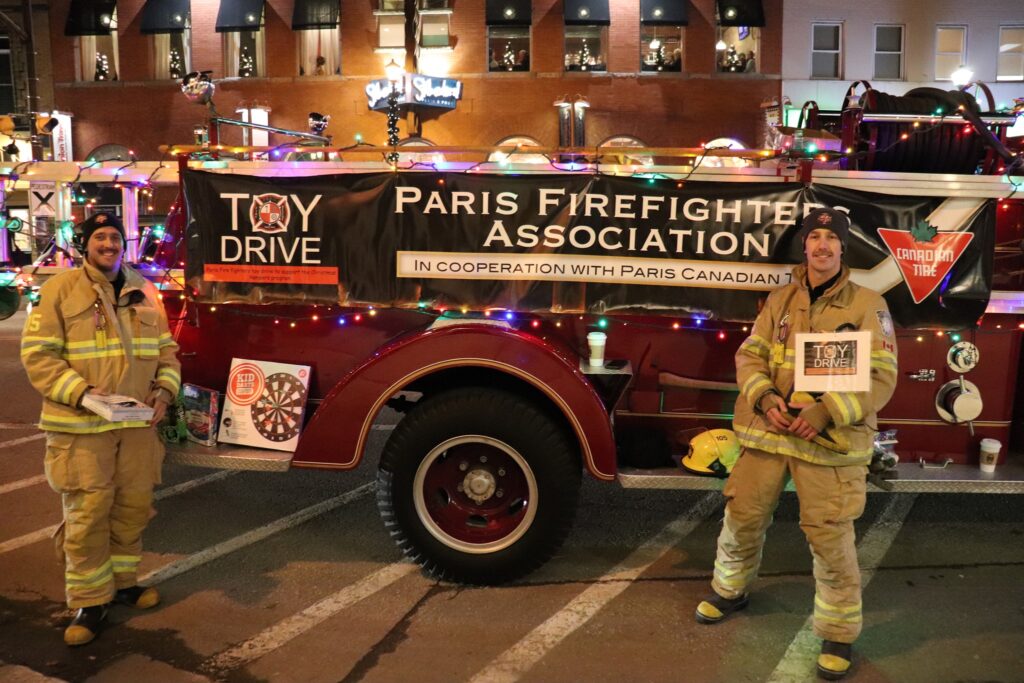 While last year's event may have caused some confusion, Pickering said that one of the great things that came out of it was the new tree lighting ceremony.
"We have this great local donor, Davey Tree Care Services, that helps us set up a community tree for our tree lighting, which we never had in prior years," she said. "It's now kind of our main attraction. The owner is set up in Brantford, but he is originally from Paris, so it's great that he can represent our little hometown that way. This came to conception during that Jingle Bell Weekend, so we are following suit for this year as well."
The BIA will be hosting a colouring contest and the lucky winner will get to push the button to light up the large tree as BIA executive members and Mayor David Bailey countdown.
Pickering noted that while they are still solidifying some aspects of the event, they do know there will be plenty of things for visitors to explore.
"We will have local music, in-store promos, the firefighters will be there hosting the food drive and there will be all kinds of different stuff," she said. "We are also in correspondence with a caroling group, as well as other local artists and community service groups. We would love to have artists outdoors as street features outside of people's shops and if there is anyone interested, they are more than welcome to email us at info@downtownparis.ca."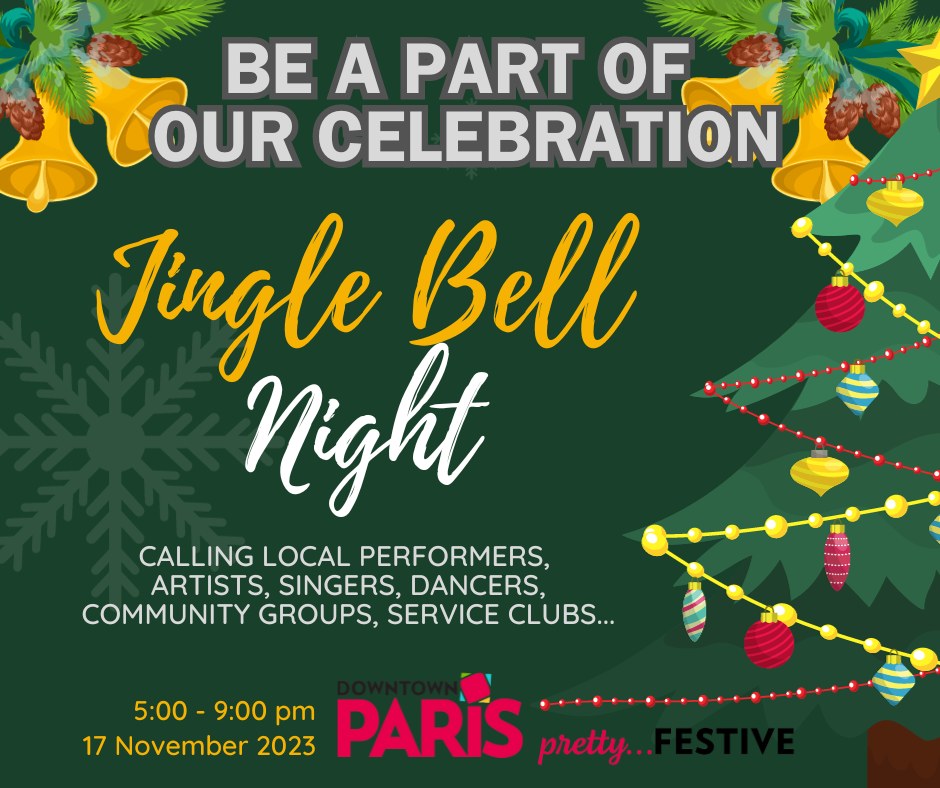 Pickering and Cummings noted that this year is really going back to the event's roots, but with a focus on giving back.
"For those who come out, you'll be shopping local, you can explore and build these great relationships with the downtown businesses whether you're going out for dinner or shopping," said Pickering. "There's so many parts to it and there's really an opportunity to give back. We're actually doing a fundraiser for Nova Vita, as we always have, and we should have our legendary Cram-a-Ram going on also, but there will be plenty of chances to donate food, toys and cash. It's really the whole, 'give a little, you get more' because that's what builds up that holiday cheer."
Overall, the event is a great way for newcomers to come out and get to know their community.
"We have so many new people in our area now. People are moving all around us and into Glen Morris, St. George and just all around, we want them to come into Paris and learn more about our entire community," said Pickering. "It's so important because it's not just about Paris, it's about the entire community including Brantford, it's collaborative that way. That's what I find is the most powerful part about the downtown BIA, whatever or wherever you're located, it kind of blurs all those lines between businesses, people and the municipality."