The new year is well known as a time of resolutions, fresh starts and new hobbies, and the City of Brantford as well as the County of Brant have several different weekly events where people can try new things.
Several people showed up for a casual Knit and Chat event that was held at the St. George library during the afternoon on Tuesday, January 3, 2023.
Attendees of the event sat in a circle working on their personal and donation projects while chatting away about their experience with knitting and crocheting, as well as all the impressive new supplies available.
Coming from St. George and Paris, these attendees stop into the event weekly to catch up, encourage each other and enjoy the satisfaction of knitting.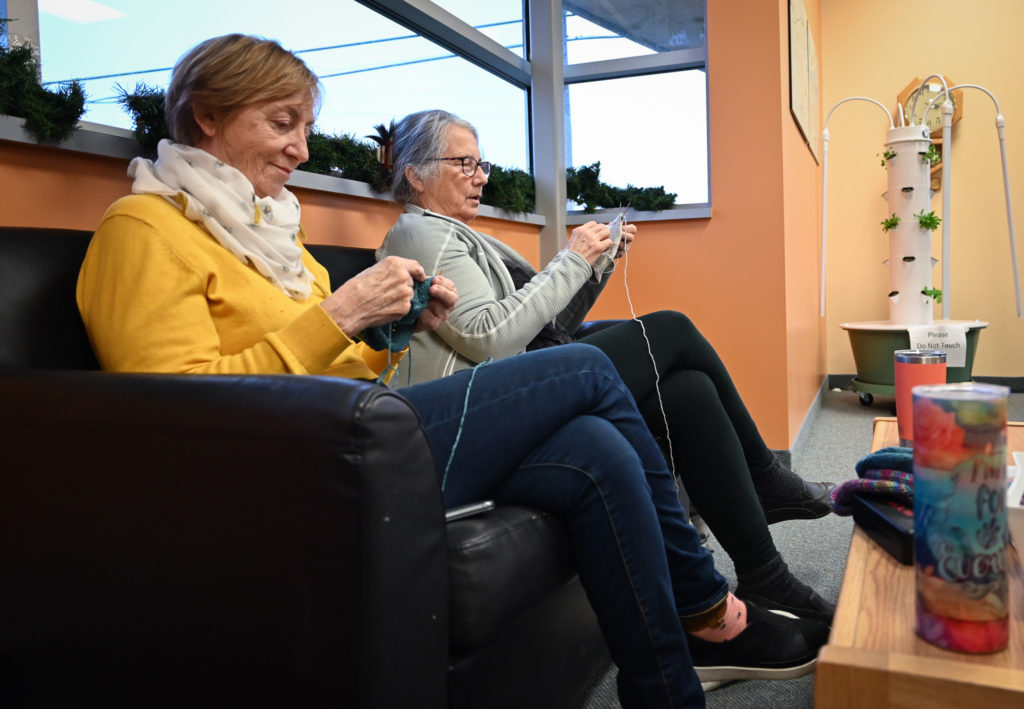 Pam Watkins, a regular of the group brought up why she personally enjoys the hobby of knitting.
"I think it's the satisfaction," she said. "The joy of making something and then actually wearing it or finding someone who is 'knit-worthy' and you know they will appreciate the hard work."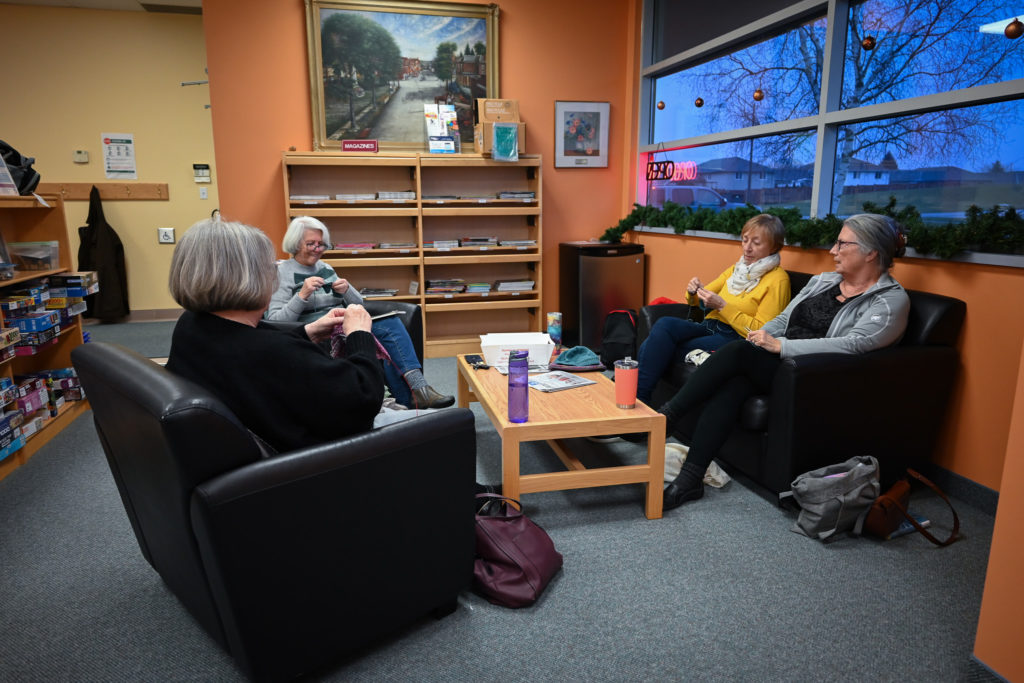 The County of Brant Public Library has been helping facilitate these Knit and Chat events for the better part of a decade. The weekly meetings are open to knitters and crocheters alike and it doesn't matter if you are an expert or beginner – all are welcome to join in, work on a project and chat.
Gary Jermy, Outreach and Community Coordinator at the County of Brant Public library, spoke about the social aspect this type of group.
"We are providing the space and the opportunity for like minded people who share a similar hobby to connect," he said. "The sharing of that hobby is a great starting point for conversation. And then through that conversation, I have found that friendships start to develop and people kind of get to know each other outside of that program as well."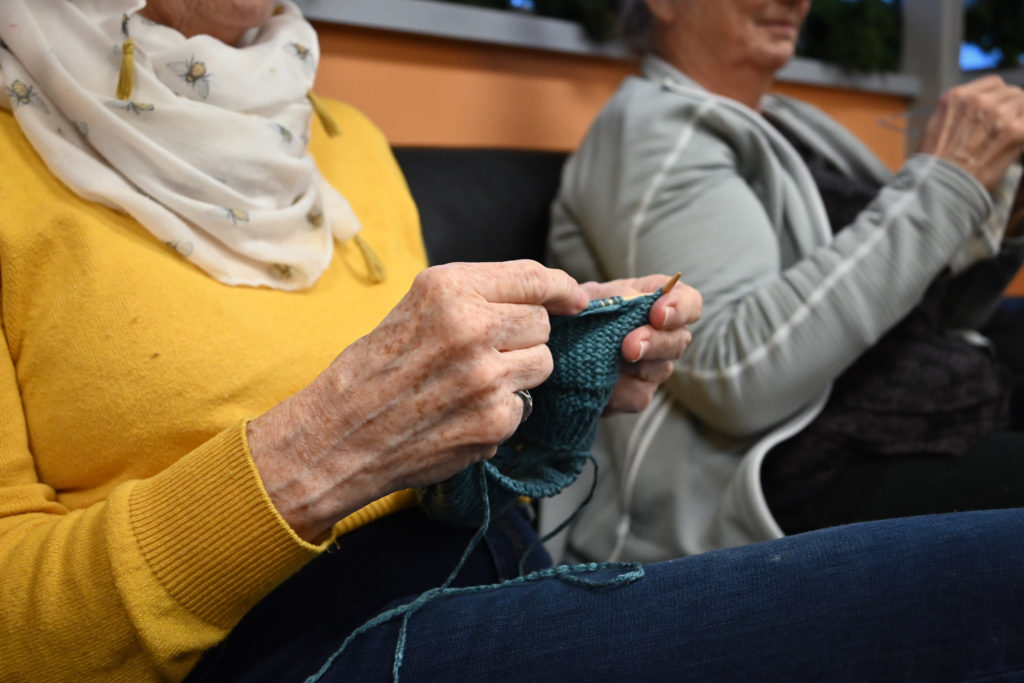 A member of the community in Scotland helped organize the event around ten years ago, and it's been running ever since and now two of the other Brant branches offer the event as well with the St. George branch being the newest addition as of September 2022.
The St. George Library plays host to the event on Tuesdays from 2:00-4:00 p.m., Scotland-Oakland Library on Tuesdays from 6:30-8:00 p.m. and the Paris Library on Wednesdays from 6:30-8:00p.m.