The Brantford 99ers blanked the Georgetown Raiders in a 4-0 win in Ontario Junior Hockey League (OJHL) action on Thursday, February 10.
The 99ers came out flying in the first period, looking very comfortable in their first game back on home ice in 2022.
After physically dominating the opening five minutes, the 99ers broke through to take a 1-0 lead. The Raiders caught up to the home team's speed to see some great chances before taking a slashing penalty.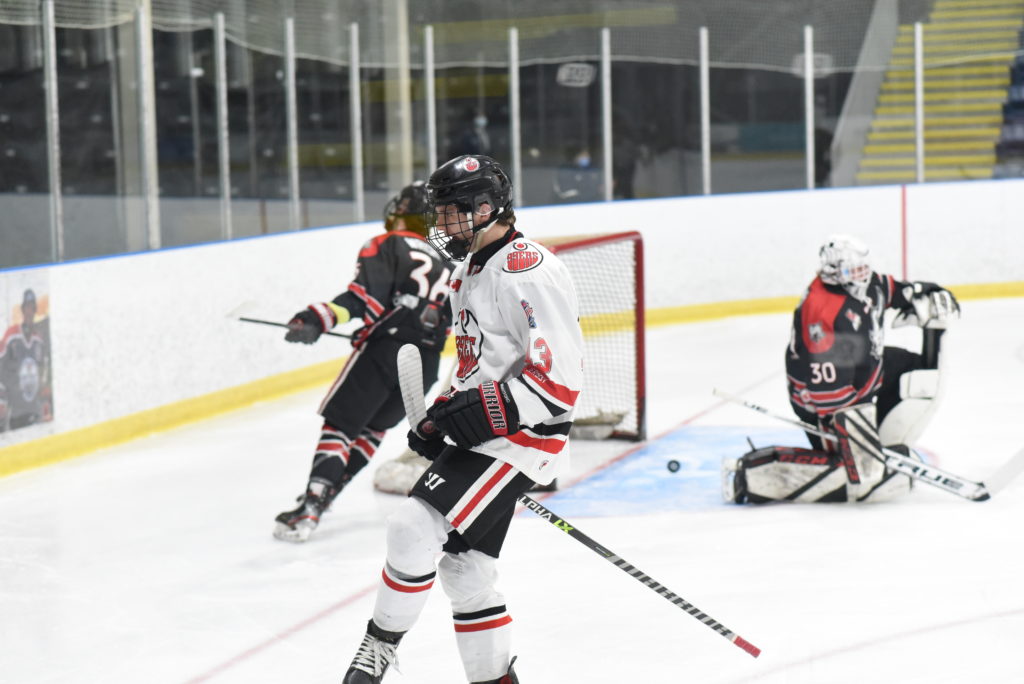 The Raiders held off the 99ers for the first minute of the power-play, but Brantford extended their lead to 2-0 with 10 seconds remaining in the man-advantage.
The 99ers took a penalty of their own in the final minute of the first but were able to hold onto their 2-0 lead heading into the second.
The Raiders started the period on the second half of a power-play, but the 99ers killed it off with ease.
The second period was well balanced, with both teams seeing chances at either ends of the ice. Each team saw power-plays in the second, but the goalies stood tall to keep the score 2-0 at the end of the period.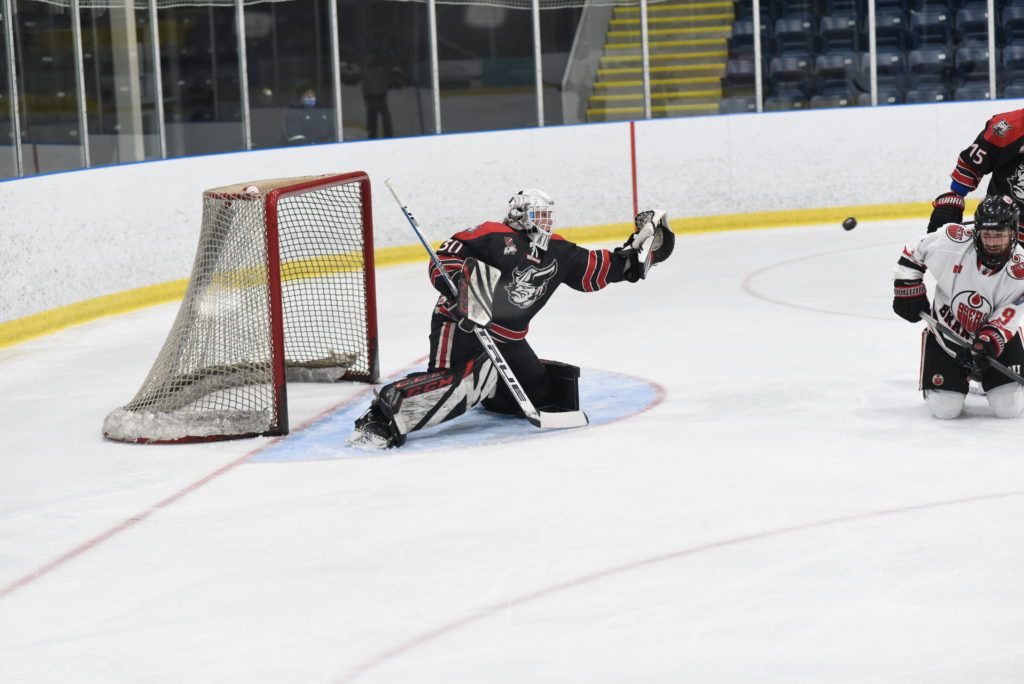 The 99ers came out on the penalty kill in the third period but dominated the kill with two shorthanded chances.
The Raiders gained momentum after their power play. After two minutes defending in their own zone, the 99ers got a break and extended their lead to 3-0.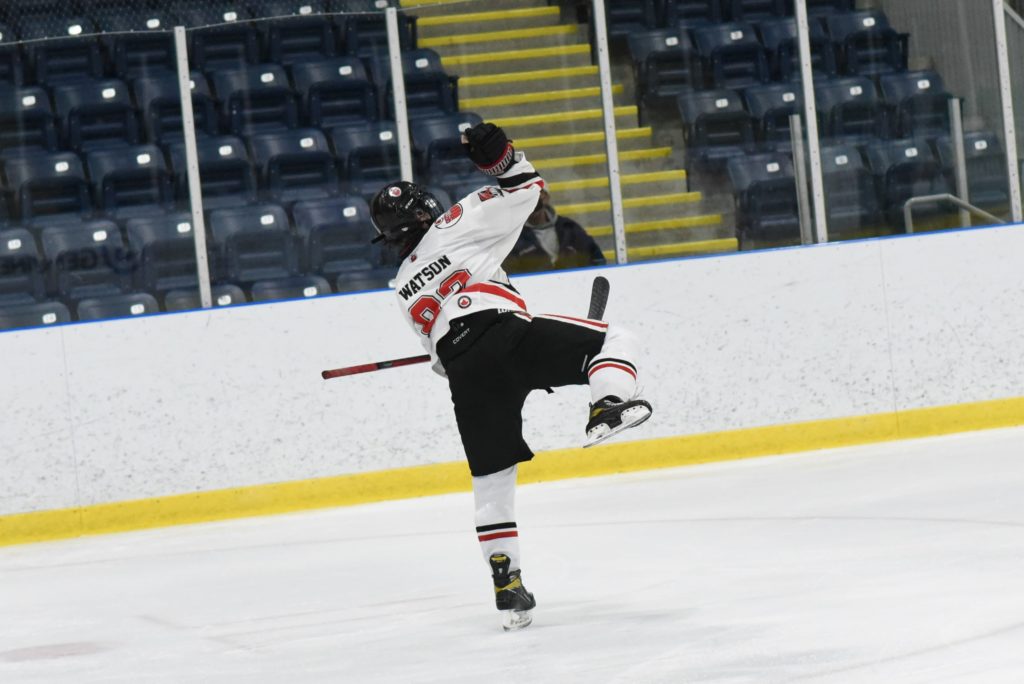 After the third goal, tensions began to boil over and the Raiders were showing their frustrations after each whistle.
Georgetown took an interference penalty at the halfway mark of the third and the 99ers didn't take long to net their fourth of the night to finalize the score at 4-0.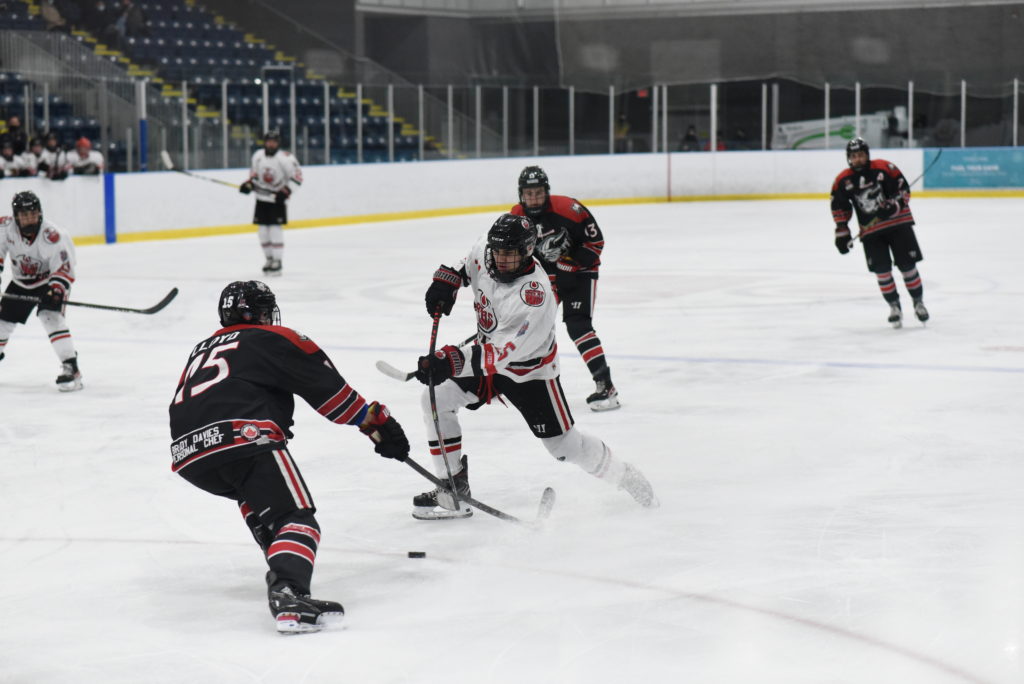 99ers goalie Justin Wu held on for the final half of the third period, which ended on a 5-on-3 penalty kill, to complete a 28 save shutout. He also tallied a power-play assist in the first period. Forward Ethan Klemen racked up three points in the win, with one goal and two assists.