West Mall Lightning defeated the Brantford 99ers 2-1 in overtime to capture the U-18 crown at the Wayne Gretzky International Hockey Tournament on Friday, December 30, 2022.
The Lightning took control early in the play, keeping the 99ers on their toes and playing in defense throughout the first.
West Mall continued to fight and move forward into the 99ers territory and redirected the play away from their goalie. 
Nearing the end of the first, Etobicoke received their first penalty with 1:23 minutes left.
With the score tied at 0-0, the second continued to see West Mall dominate the rink. Brantford continued to give it their all by going on the defensive and moving a forward attack anytime they could. 
The second saw plenty of penalty time with the Brantford team getting four, and Etobicoke receiving one.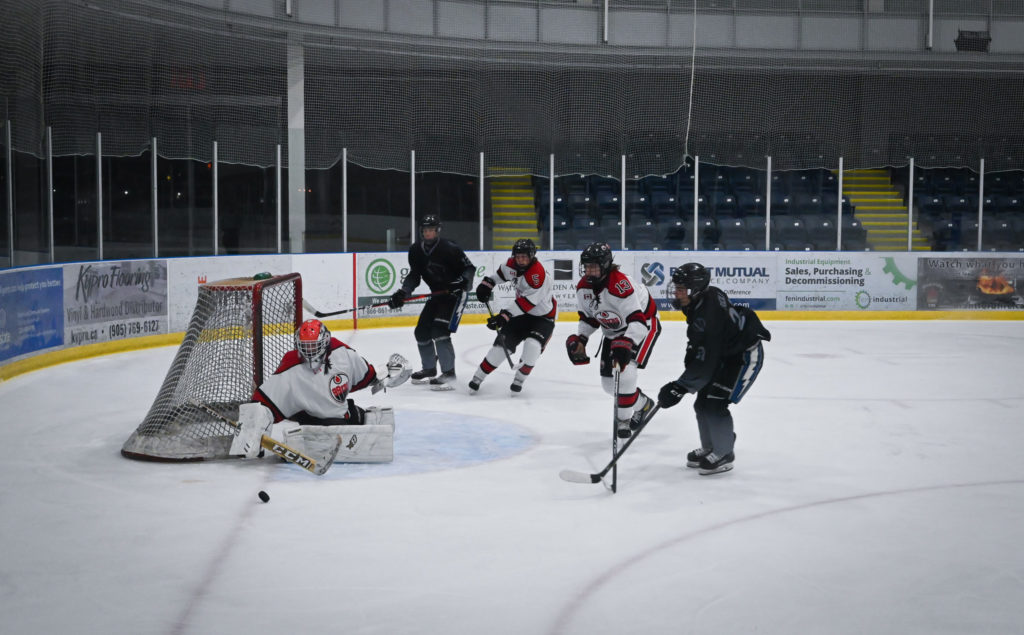 99ers goalie Macgregor Van Sickle stayed strong against the Lightning, but just past the six minute mark of the second, West Mall scored their first goal on a power play.
Going into the third with a score of 1-0, the tension was high as the hometown team continued to fight to bring the puck into Lightning territory.
Etobicoke received two more penalties throughout the third, and Brantford was able to score a goal with ten minutes left.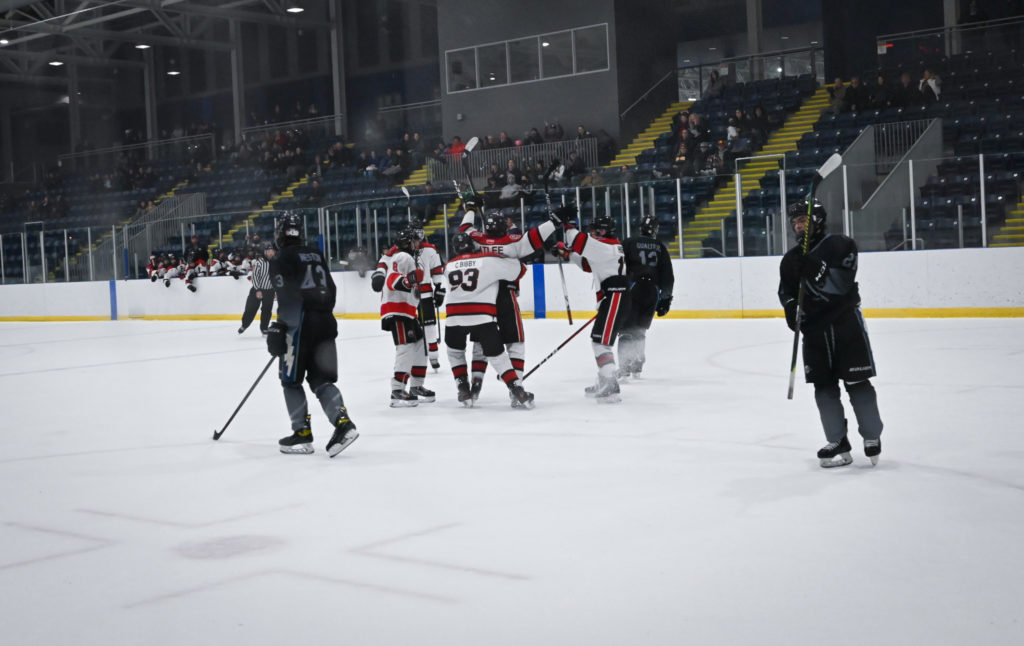 Despite the pressure from the Lightning, both teams were unable to score again, leaving the game tied after regulation.
The game went into overtime and, two minutes in, the Lightning scored the winning goal on their way to the 2-1 victory and the championship banner.