50 Mission, Canada's most authentic Tragically Hip tribute, will be performing at Brantford's Sanderson Centre to raise funds for Stedman Community Hospice on January 6, 2024.
The five-piece Brantford/Norfolk-based band has been bringing their show to Southern Ontario audiences for two years, with
rave reviews.
Mike Campbell, Ron Boone, Ike Keesmaat, Alirio Larrazabal, and Steve Campbell make up 50 Mission.
Their fans say:
"Eerie how close his vocals are, said it before, best of all the Hip tribute acts." – David Smith, YouTube
"Probably the closest lead vocals of all the multitudes of Hip cover bands. Impressive."-Bebebeezlebub,
YouTube
"You embody the essence of Gord without the imitation, pageantry, and parody. The band is also
spectacular in the same way. Excellent performance."- OneLove1968, YouTube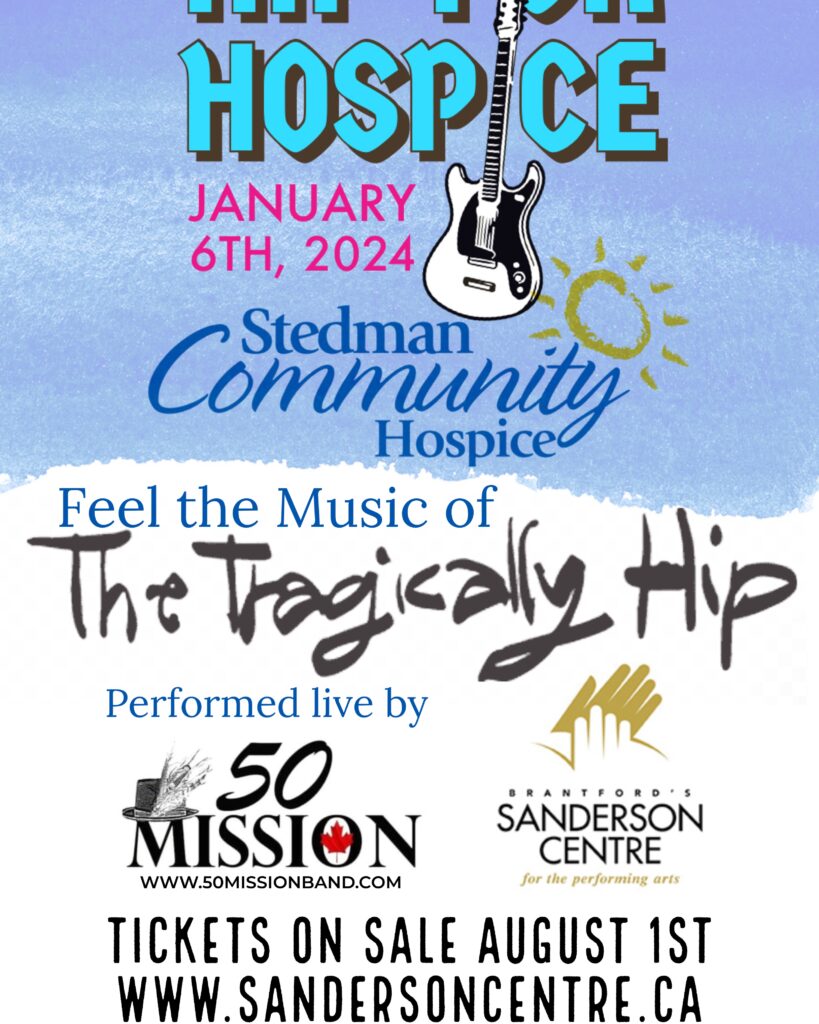 The band is pleased to be performing in support of Stedman Community Hospice. Located in Brantford, the Hospice provides end-of-life patient care through its in-residence program as well as its Community Outreach Program.
Programs are available to people of all ages who reside in Brantford, Brant, Six Nations of the Grand River, Mississaugas of the Credit First Nation, Norfolk and Haldimand counties.
"The generosity of supporters like 50 Mission have made it possible for Stedman Community Hospice to provide quality, cost-free, end-of-life care for Hospice patients and support programs for their loved ones," said Julie Powell, President and CEO of St. Joseph's Lifecare Foundation, the official fundraising organization for Stedman Community Hospice. "Third-party fundraisers like this help ensure that no family ever gets a bill for the care their loved one receives while at Hospice. We are incredibly grateful to 50 Mission for selecting Stedman Community Hospice as their charity of choice and we thank the public for supporting this event with your attendance or sponsorship."