The Waterloo Wolves shutout the Brantford 99ers in the U13A division of the Wayne Gretzky International Hockey Tournament on Tuesday, December 27. 
The matchup was well balanced throughout the entire game with a large amount of play happening in the neutral zone.
Both the first and second periods ended scoreless as goalies at each end of the ice put up strong performances.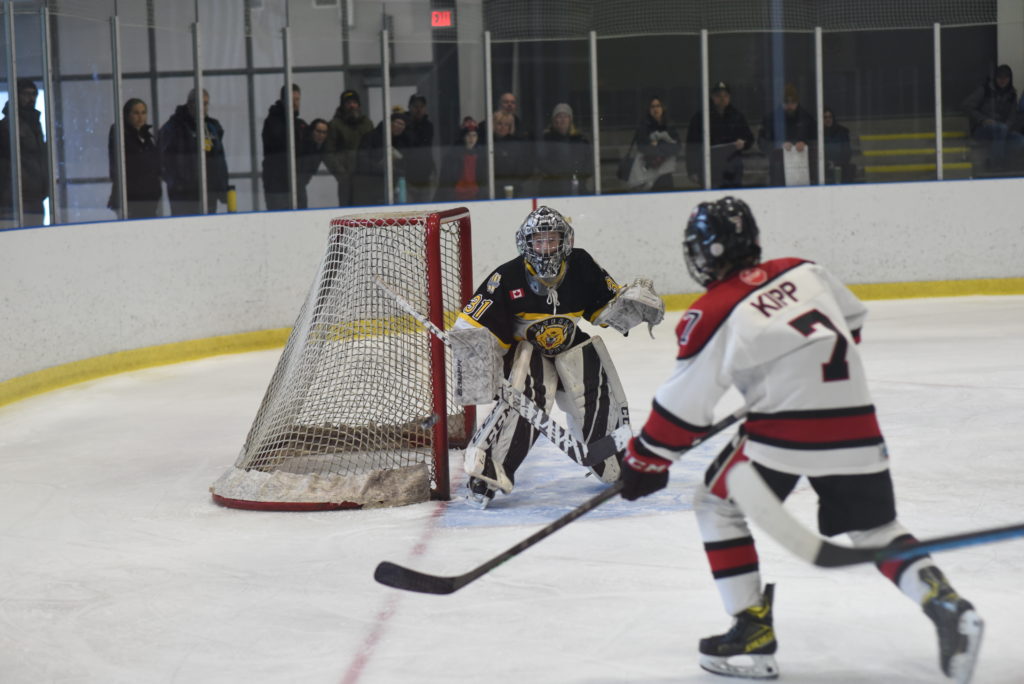 The 99ers offense came out flying in the third period but were slowed down when they took a penalty. The hometown team fought through the penalty kill but seconds after killing it, they got caught in a change and the Wolves took a 1-0 lead.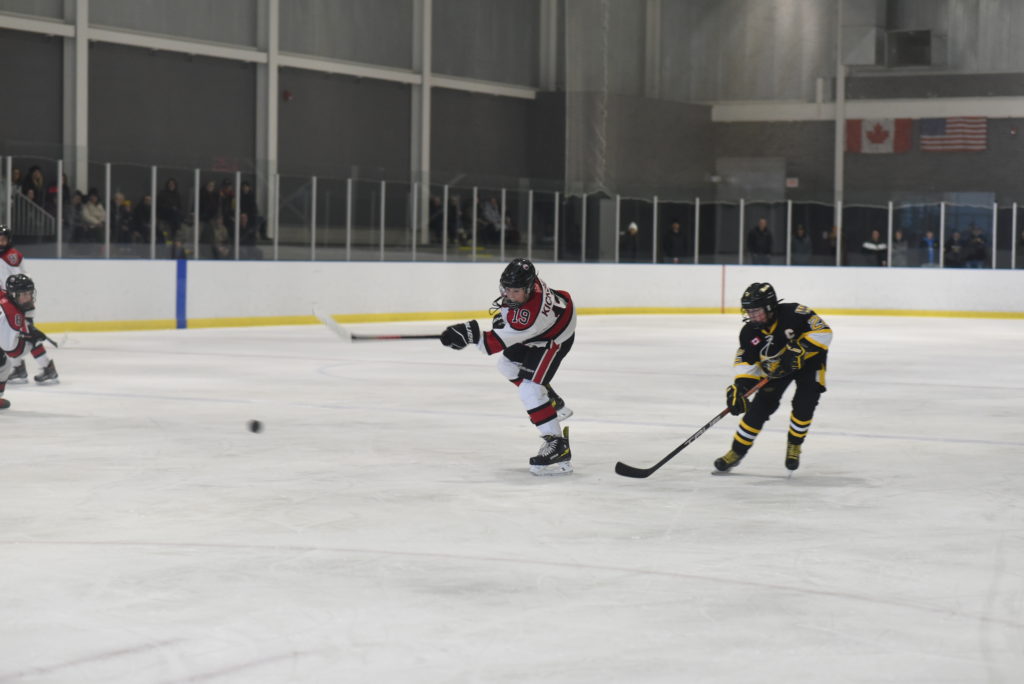 The goal, scored by Stefan Poirier, ended up being the difference maker as Wolves goalie MacNeil held on for the final minutes to secure his shutout.
Following the game, MacNeil and 99ers goalie Tanner Evans were each named player of the game for their respective teams.