The Woodstock Wildcats defeated the Brantford Ice Cats 4-0 in Brantford Girls' Hockey Association (BGHA) action on Friday, October 28, 2022.
The league-leading Wildcats took possession on the opening draw and remained on the attack in the offensive zone for the first half of the opening period. The Ice Cats worked to keep their opponents from entering the slot using their box plus one system in the defensive zone. Brantford began bunching up, giving the Wildcats some room to slip into the slot and get shots on the net. Ice Cats goalie Sutton Pierce kept the puck out of her net until the last seconds of the opening period, allowing a goal from in close, making it 1-0 for the Wildcats.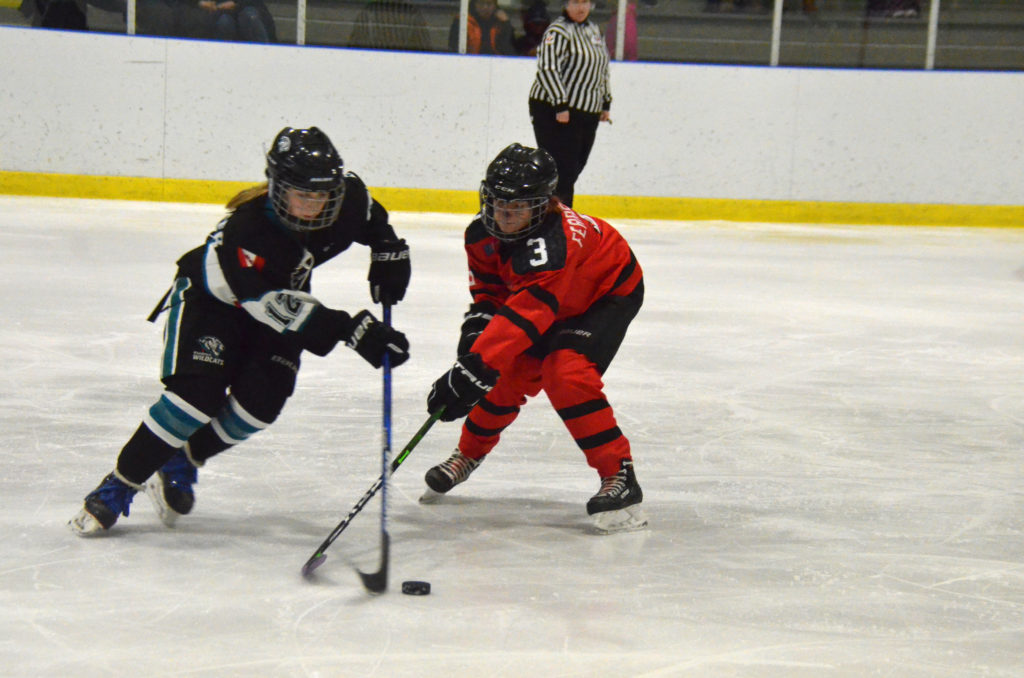 The second period began with fierce battles along the boards in the neutral zone, with possession bouncing back and forth from each team. The Ice Cats utilized their breakout and drove the play into the offensive zone, where they had a few close calls. Presley Vanderwal had an incredible opportunity during a breakaway, but solid defence from the Wildcats brought the play back down to Brantfords' zone. The Ice Cats fought hard to keep the puck out of the net, but the Wildcats ultimately got their second goal off the rush to take a 2-0 lead after two periods.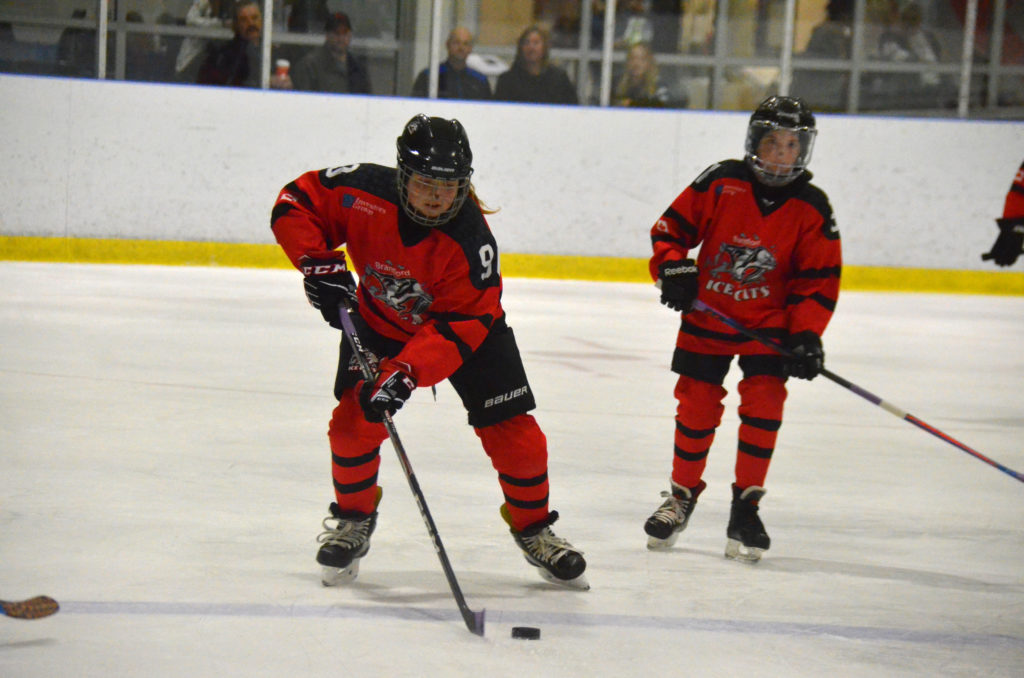 Both teams came out strong for the third period and showed aggression when fighting for the puck in the neutral zone. The Wildcats gained possession and got a rebound goal early in the third, giving them a 3-0 lead. Ice Cats player Aubrey MacDonald, was called for tripping, but the Ice Cats killed the penalty off with ease and kept a box system in front of the net. Despite their strong play throughout the third, the Wildcats managed to slip one more into the net, finishing off the game with a 4-0 win.