Why Not City Missions hosted a grand opening of its new branch's first youth housing project in Brantford on Thursday, March 3.
Why Not Youth Housing partnered with Jaycee Homes and several community donors to transform a house into a home for at-risk youth in the community.
"This year marks the Why Not's 20th anniversary and this project is the first of what we hope will be many," Susan Zuidema said, Executive Director of Why Not City Missions. "Our goal is to support the youth in our community, those at risk of homelessness, addiction, suicide and just being lost in the cracks. We hope that providing this housing will give the individuals in the program a stable platform to grow and reach their full potential."
The program welcomed four young men into its first home, all of whom spent time in the Why Not Youth Centre growing up.
Participants in the program pay fees, but they only cover about half of the actual program costs. The remainder of the costs are covered by financial contributions from local organizations.
"It's hard to imagine the totality of the positive impacts of donations for future generations," Mike Bosveld said. Bosveld recently took over as the Chair of the Why Not City Missions Board of Directors after founder of the organization, Charlie Kopczyk stepped down to retire. "It's hard to launch in society without a launchpad. This house is a step in the right direction to change the lives of young people in our community."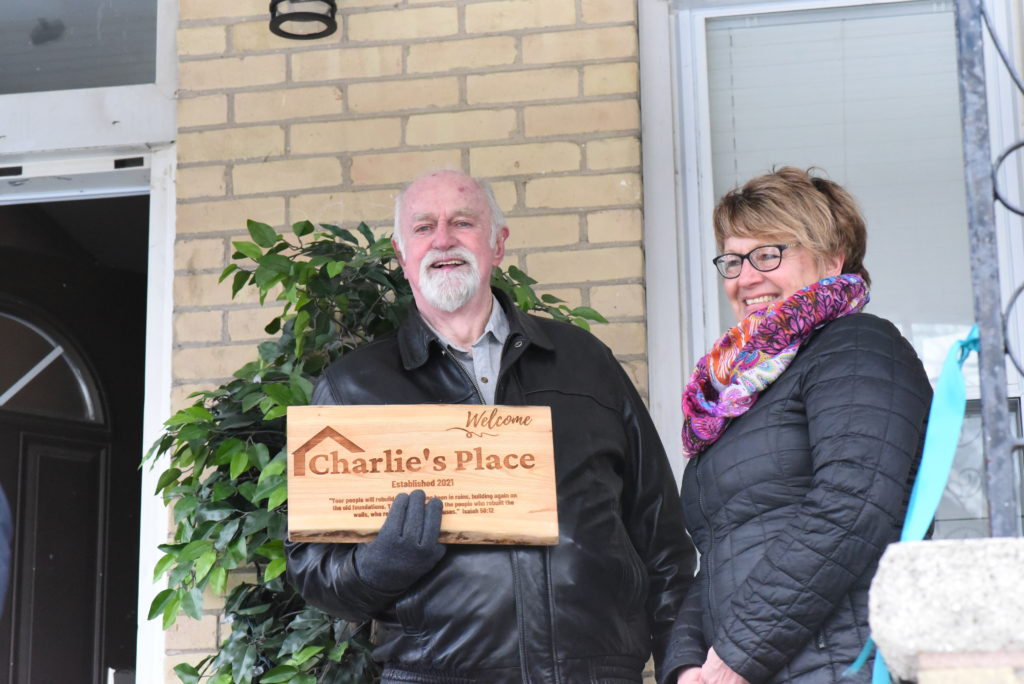 Bosveld and Zuidema announced at the ribbon cutting ceremony that the home would be known as Charlie's Place in honour of the work that Kopczyk has put into the organization over the years.
"We have come a long way from handing out Joe Louis snacks downtown," Kopczyk said. "This project has been a dream for so many years, seeing the need for housing in our community. The need is much greater but this is definitely a start."
Not only does the program provide youth with housing, but it also gives participants an opportunity to create a customized goal with staff geared toward education or employment. It is designed to encourage these individuals to set and track goals to break the cycle of dependence on social assistance.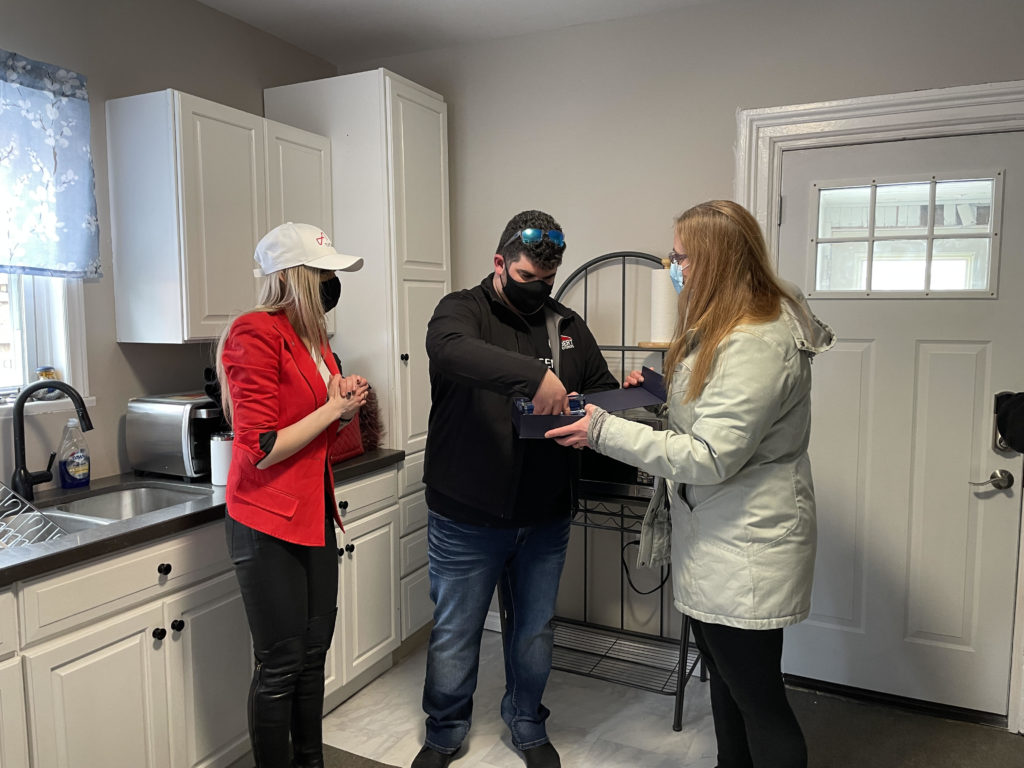 Prior to cutting the ribbon, Zuidema thanked community donors and partners that made the project possible.
"This project has taken us a year to complete," she said. "After only one week of the original decision, it was fully funded by our generous donors. Whether recurring or one-time, we count on each and every one of you to be able to make projects like this possible."