Scotland sprint car driver Dylan Westbrook is hoping to receive more opportunities after placing 17th in his NASCAR Camping World Truck Series (NCWTS) debut at Knoxville Raceway on Saturday, June 18.
Westbrook received a call from Jordan Anderson Racing at the beginning of June, asking if he'd be interested in driving the team's truck for the Clean Harbors 150.
"It all happened really quick," he said. "I knew it was a really cool opportunity so I said yes and from there I flew down to North Carolina to get fitted for all the gear, just two weeks before the race."
The 23-year-old said that his sprint car experience on dirt tracks prepared him to make the jump into the NCWTS.
"I've raced at the Knoxville Raceway before in my sprint car so I kind of know just how the track changes and everything like that," he said. Just having the experience on dirt and already being on that track was a big help."
He also explained how having the support of his hometown has made his journey even more special.
"It really does help a lot to have so much community support. From my family and friends to local businesses that sponsor me and my team at Hill's Racing, they really make it possible for me to continue to be successful."
Westbrook raced the number three Chevrolet Silverado and started the race in 30th among 38 drivers. Throughout the race, he moved up 13 positions to finish in 17th.
"I was pretty happy with the result, just for being my first time ever racing a truck like that," he said. "I know some of the other drivers got to go and do a little test session before that. So for me to just go out for the first time and actually start competing, I think it was a pretty successful weekend."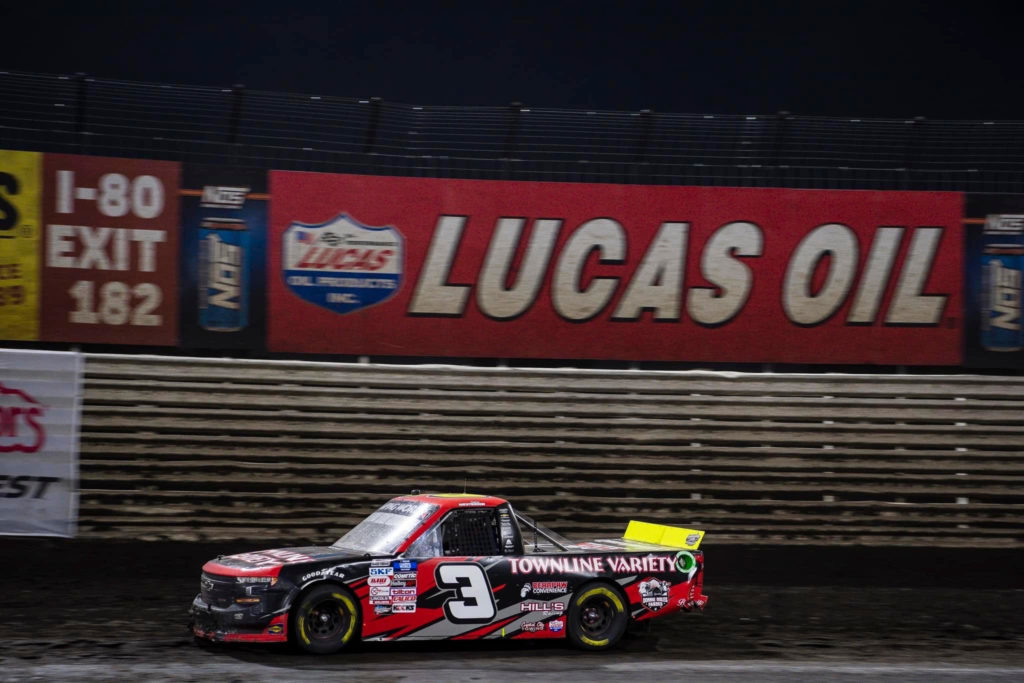 After the race, Westbrook jumped right back into his sprint car to win in the Summertime Showdown at Eldora Speedway on Saturday, June 25.
While he hopes to continue racing in the American Sprint Car Series, he is also hoping to receive more opportunities with NASCAR in the future.
"I believe I'm ranked number one in North America in sprint cars right now, and I do like what I'm doing right now," he said. "If there are more opportunities for me in NASCAR in the future I definitely won't hesitate to jump at those, I'd love to start moving up the ranks."