The Brantford Sports Hall of Recognition, most recently led by Chair Bob McGeein, has been an important beacon in the community for recognizing the accomplishments and the careers of a variety of professional and amateur athletes as well as leaders, builders, and sports teams in the local area.
Bob McGeein has been a member of the Brantford Sports Hall of Recognition in various capacities for over two decades and in the last three years has been its Chair.
"I originally became the liaison for the Parks, Recreation & Waterfront Advisory Committee, to the Brantford Sports Hall of Recognition. And then when the Sports Hall was officially looking for members…my name [came] forward and [I] applied. So, I've been involved for…close to 22 years," noted McGeein.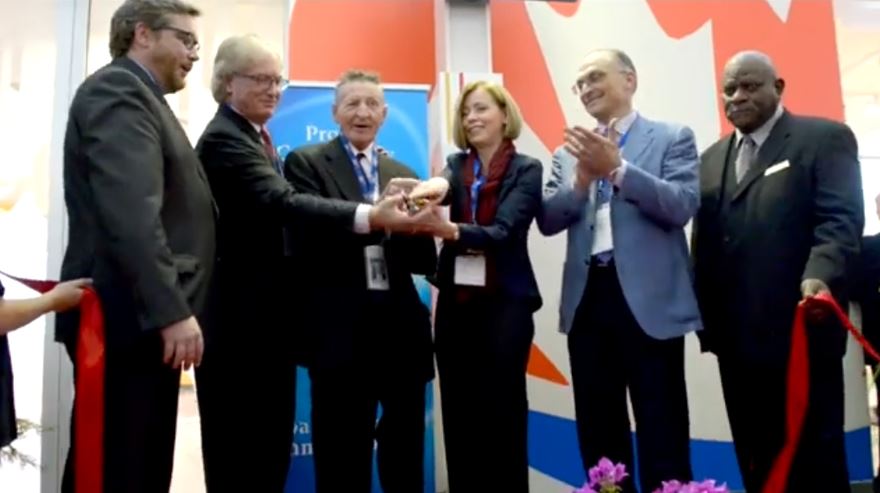 McGeein explained the role of the Brantford Sports Hall of Recognition.
"While we are responsible for confirming the induction of people into the sports hall, we have a selection subcommittee who take that responsibility very seriously. And they review all the applicants. And they take their time and make sure the documentation and the criteria for the people who are submitted for induction meet those criteria. And then they bring those criteria forward to us as the executive," said McGeein.
McGeein also mentioned, "The executive board deals with the day-to-day operational maintenance, upkeep, and the issue with respect to communications. We are representative of the city, the county, the First Nations, and the Mississaugas of the Credit First Nation. We have representation from those four areas on our board. And we make sure we maintain that representation so that we have a good cross reference of people from those areas, and we maintain that communications and dialogue."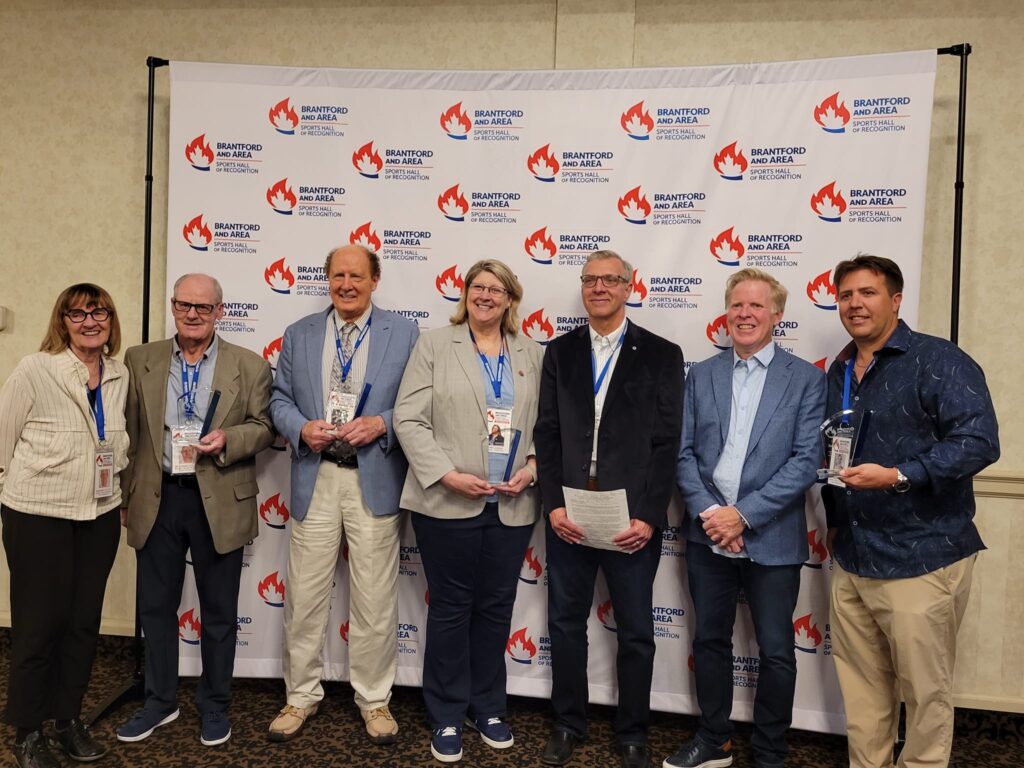 McGeein said one of his highlights with the Brantford Sports Hall of Recognition has been meeting those recognized for their achievements.
"It's an honor and a privilege…to meet these people…and talk to them about their experiences, and to listen to [them]. Particularly when we have our induction ceremony [and] to hear what they have to say [and] meet their families, and meet the various people that they have [come] to support their induction. And that's the greatest thing that anyone could ever be involved with," said McGeein.
As well, the Brantford Sports Hall of Recognition has continued to improve in various areas of its operations by growing relationships with other Sports Halls across Ontario. In several instances, McGeein has reached out and visited the Canadian Baseball Hall of Fame in St. Mary's, Ontario as well as the Bobby Orr Hall of Fame in Parry Sound, Ontario.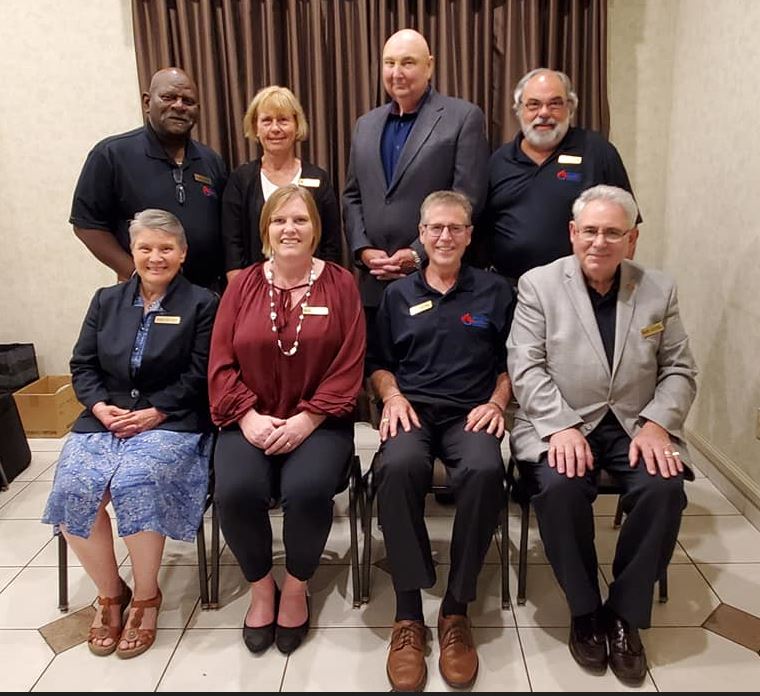 McGeein discussed these relationships, "We do sit down and talk to various sports halls and try to get some ideas and input as to how we can improve on things. We're quite proud of our sports hall [and] we think that it is one of the better ones around Ontario in particular."
Currently, McGeein and the executive team at the Brantford Sports Hall of Recognition have been hard at work on various projects, including enriching its memorabilia collection and displays by working with the Hockey Hall of Fame, as well as, community members.
"The Hockey Hall has been very kind to us…and they have given us memorabilia and [helped us] refresh our displays… We're trying to negotiate and work those things through. And when we have new inductees, one of the things we do is we ask them [is] if they would be able to provide us some memorabilia or some artifacts that they would like to have displayed for a year or two. So, people could come in and see what they have done over the years as part of their athletic achievements," McGeein said.