The Brantford Public Library unveiled their reimagined child and youth section at the main branch on Monday, March 6.
Rae-Lynne Aramburo, chief librarian and CEO of the Brantford Public Library, welcomed dignitaries, board members and library staff to the unveiling of the new space, which features two wall murals that celebrates Brantford and surrounding area, on Monday morning.
"The new space celebrates this community, the local natural environment," she said. "It signifies the start of a journey which is really apt since a lifelong love of reading and learning often begins in the children's section of the library."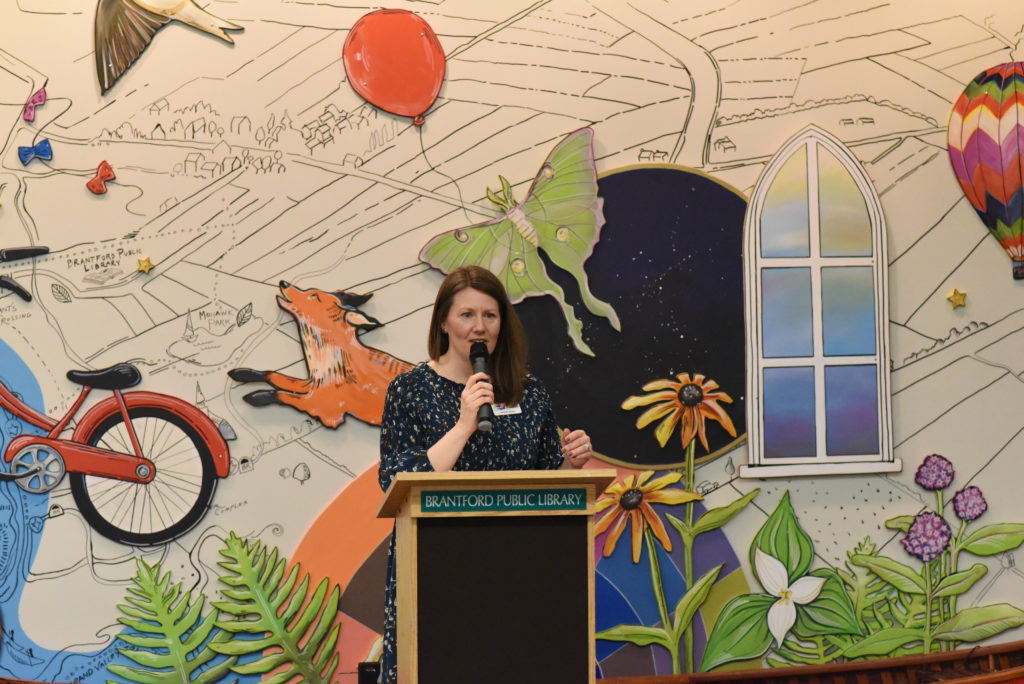 Aramburo said that the project began prior to COVID-19 and was originally scheduled to be completed in the summer of 2020, so its reveal has been long awaited.
The murals, titled Alphabetic Adventure of Grand River, are what members of the board called "the wow factor." The pieces feature key locations and species across Brantford and the County of Brant, and a full-size canoe that children can sit and read in.
The murals were conceived and installed by artists Betony Coons and Katie Flindall, who were unable to attend the unveiling.
"Our intent is to spark imagination and ignite questions about our big beautiful world while creating a cozy space for children young and old to curl up with a good book," Flindall said in a press release prior to the event. "Like a canoe traveling down the river, our mural hopes to speak to the journey through stories at the library and the exploration of Brantford's local landscape of trails, flora and native species."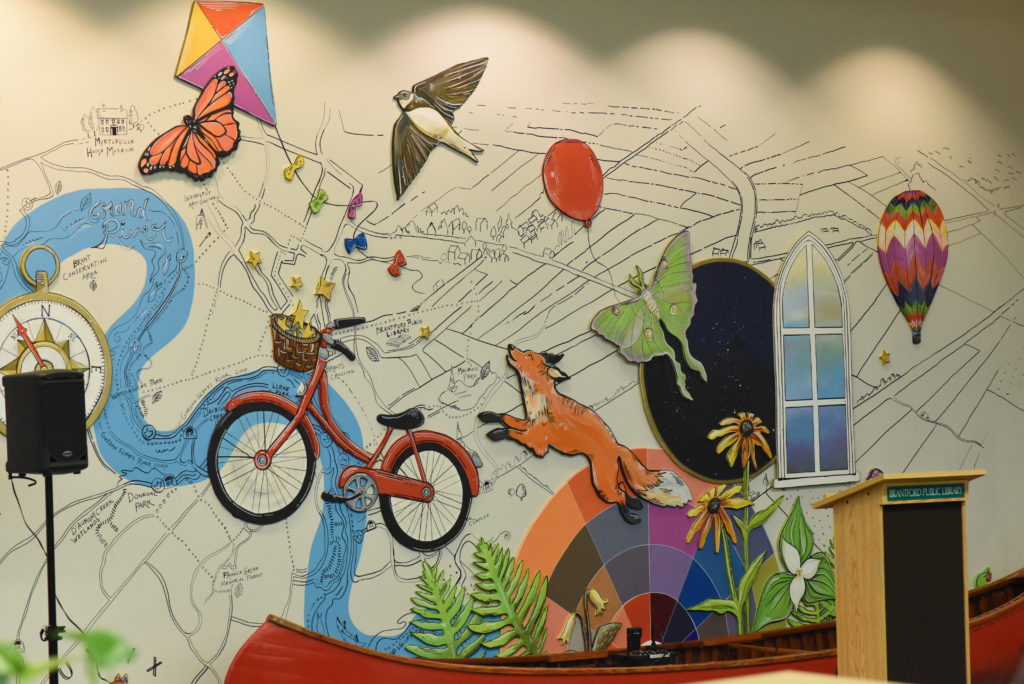 In addition to the two-part mural, the space has been refurbished with new carpet, shelving, paint and interactive children's toys.
"This refurbishment is the first to happen in this space since we moved to this location in 1993," Marion McGeein said, Chair of the Brantford Public Library Board. "We once again have a children's area that will provide lifelong positive memories for children and their families in Branford."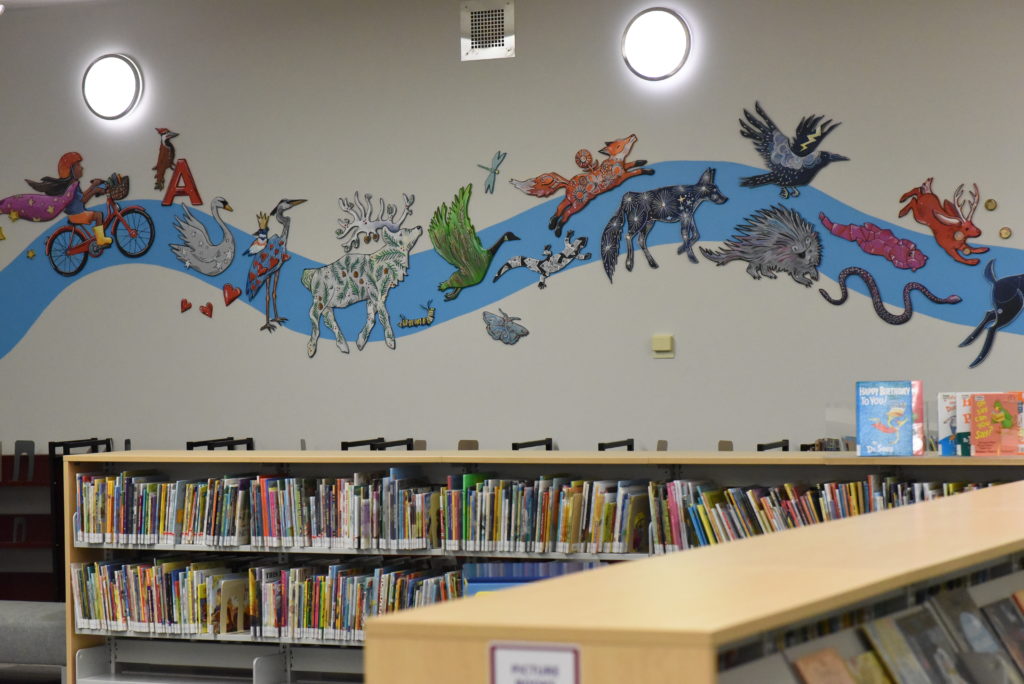 McGeein said that 75 per cent of the project was funded by the library's endowment fund, including a number of donations. The City of Brantford's public arts fund contributed $10,000 for the mural, while municipal capital funding covered the carpet replacement.
Mayor Kevin Davis congratulated the library and noted the importance of the library and the newly updated space for the next generation, "not only is it a place for fun, but it also encourages a lifelong love of learning."