The Brantford 99ers kicked off the under-15 division of the Wayne Gretzky International Hockey Tournament with a 2-1 win over the Cambridge Hawks on Wednesday, December 28. 
Cambridge took control of play early but a misplay led to a quick 99ers goal at the three minute mark of the first.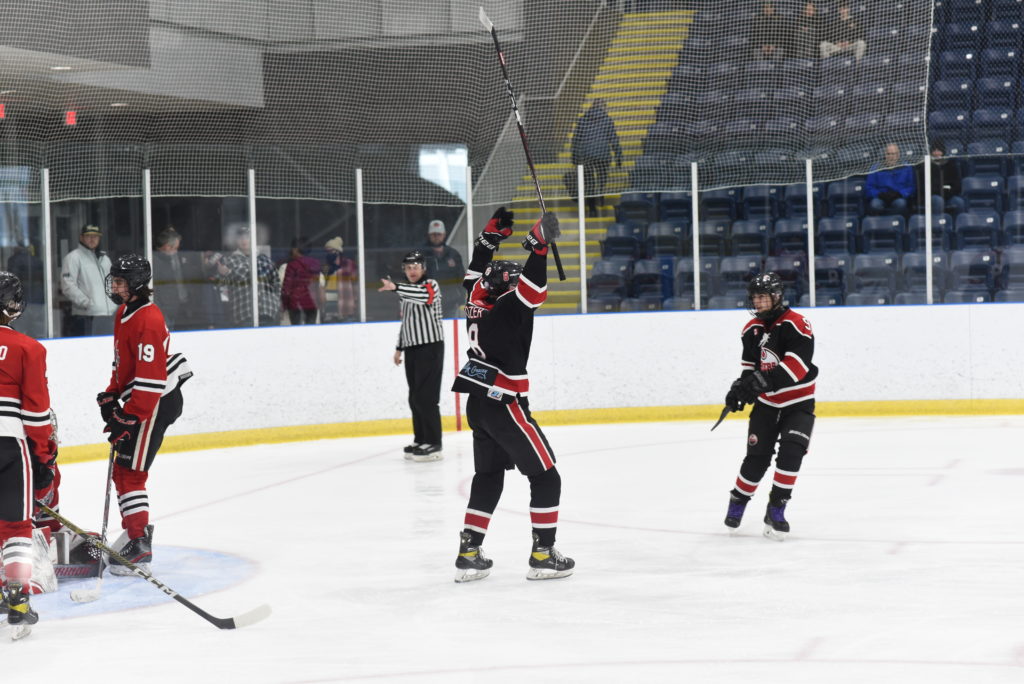 The Hawks responded with a quick goal of their own to tie the game at one.
The hometown team applied pressure following the goal, but Cambridge defenders broke up three big scoring chances.
With the game tied at one, Brantford started the second playing a much more physical game. They took an interference penalty with just over a minute remaining in the period. They cleared the zone three straight times to end the period.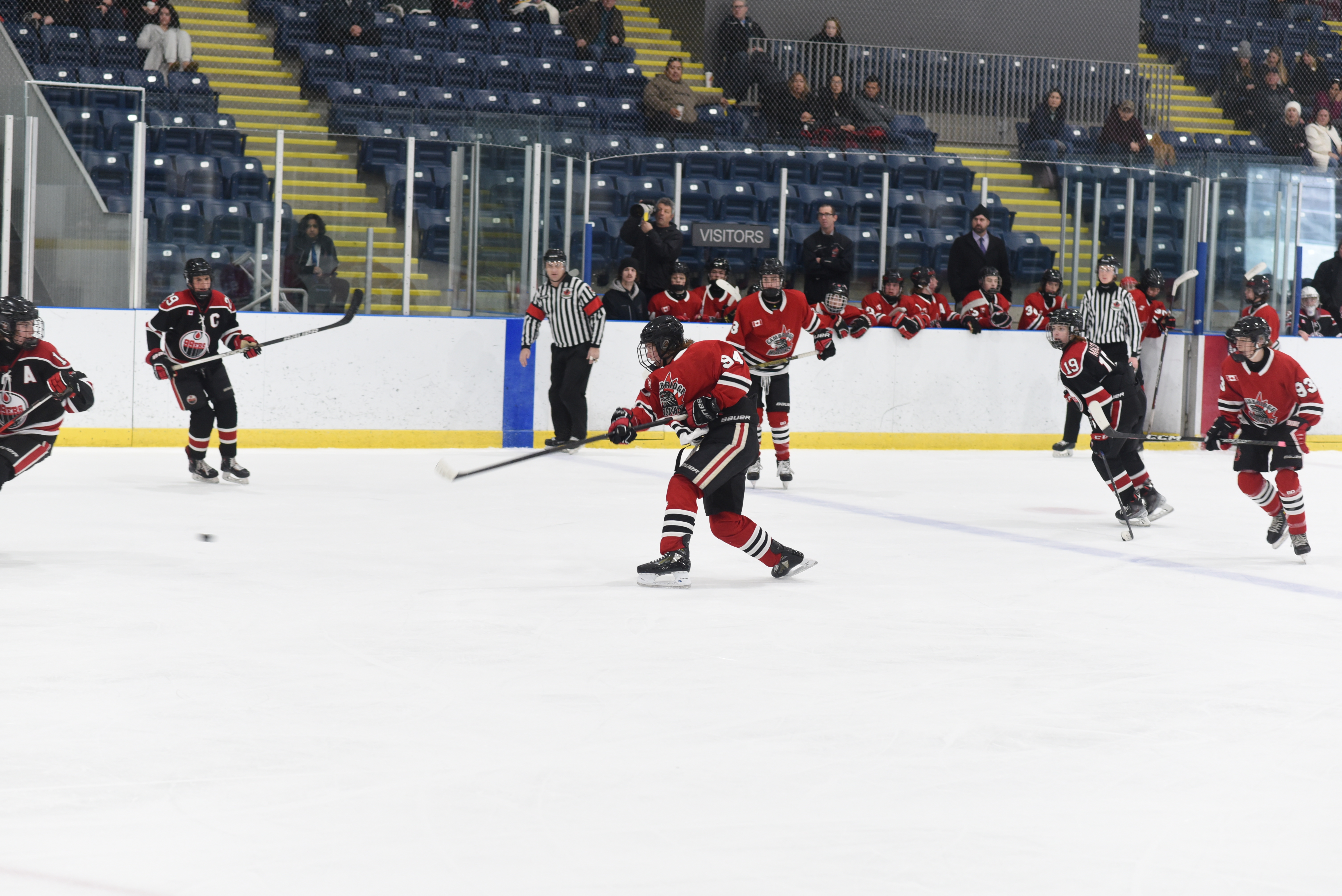 The Hawks came out in the third with 17 seconds left on the powerplay. The 99ers won the faceoff at centre ice and controlled play in the neutral zone to kill the end of the penalty.
Cambridge saw a great opportunity to tie the game with a breakaway, but the attempt was broken up by the 99ers goalie.
With 5:04 left in the third, Brantford took a 2-1 lead.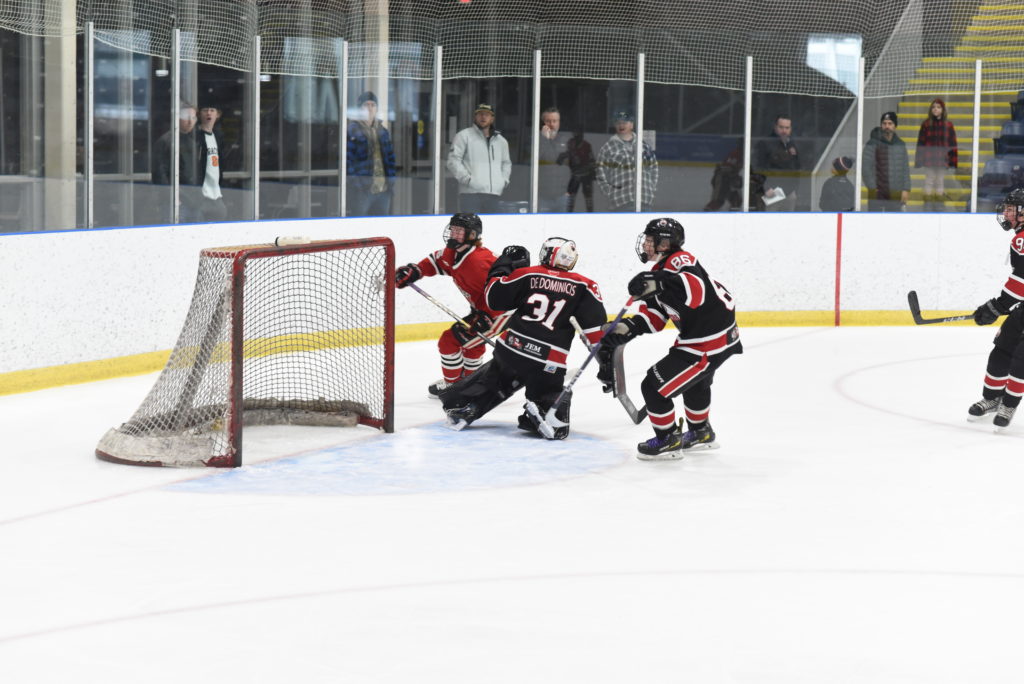 The Hawks pulled their goalie with over a minute left to play in the third, and went to a 6-on-4 advantage thanks to a 99ers holding penalty.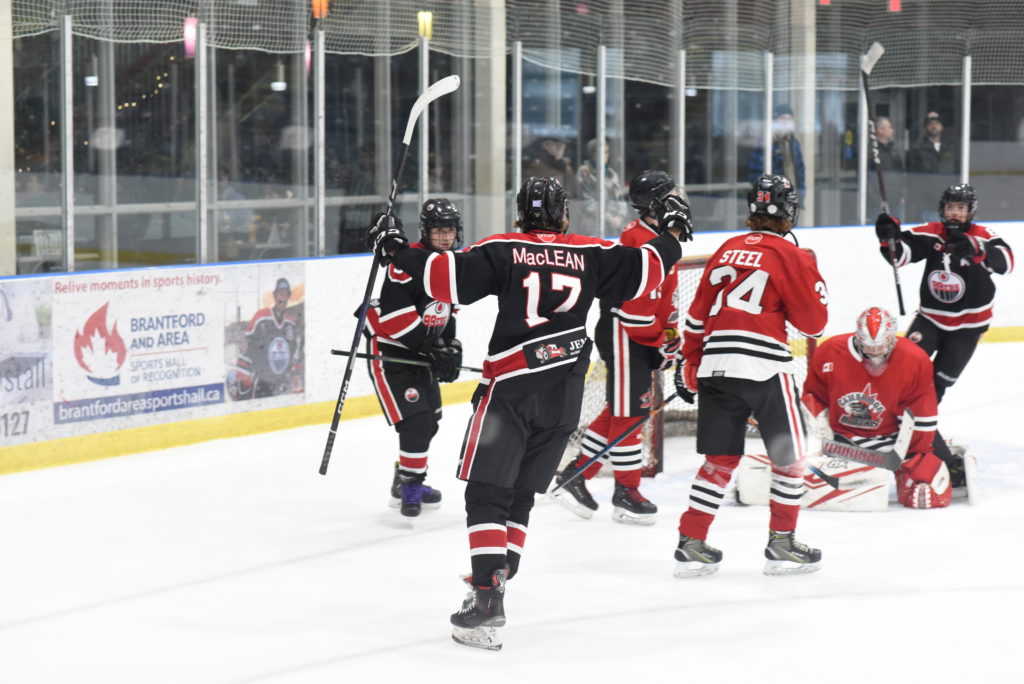 Brantford held on for over 30 seconds to win their first game of the tournament 2-1.
Hawks Cole W-Bonneville and 99ers goalie Ethan De Dominicis were awarded the player of the game awards for each of their teams.