A Brantford church is bringing two divided groups together to provide support to Ukrainian refugees and soldiers on the frontlines of the ongoing war.
Brantford Slavic Full Gospel Church has launched a donation centre to provide support directly to Ukraine and Poland, under the leadership of pastor Oleg Stepus, who is a native of Ukraine.
"It is devastating to see what is happening back home," he said. "People are stressed out, unable to sleep because they are worried about their loved ones."
While the majority of the congregation is made up of Ukrainians, the church is also home to Russian and Belarusian parishioners, which has created challenges.
"We are made up of these different nationalities that are in a conflict and we are trying to navigate and keep the peace within our church," he said. "From here, we are united. Everyone is worried about their loved ones on either side. But we can all see that this stems from the aggressions of one person, and those that are fighting for him have been misled and do not know the truth. Ukraine is fighting for freedom, for their homes. They are showing the world the truth as they fight the good fight."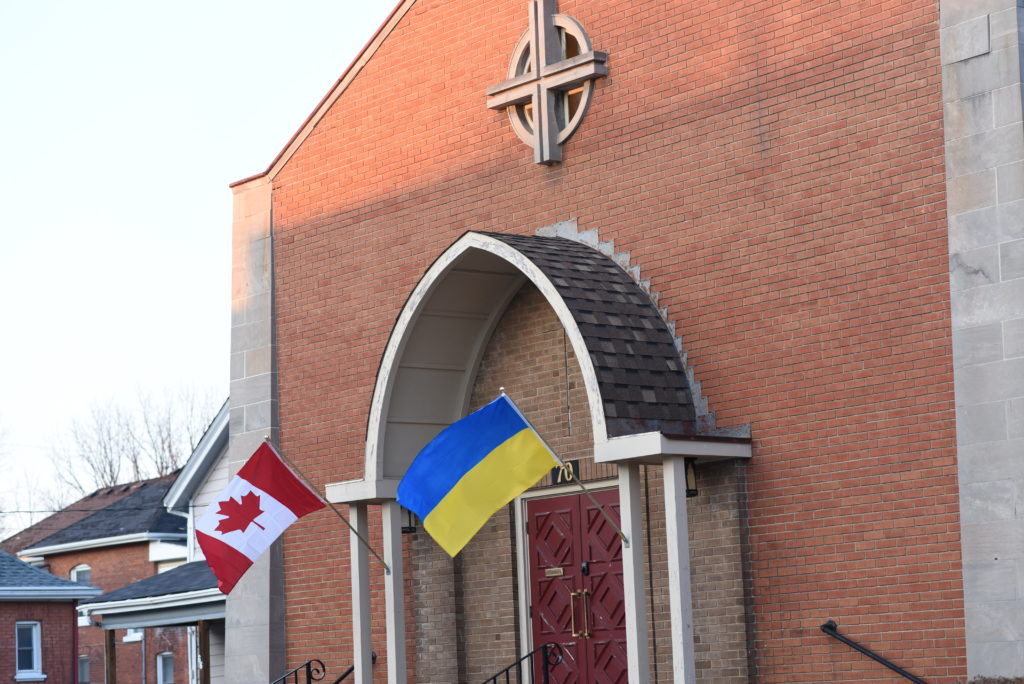 In order to help Ukrainians of the frontlines and those that have fled the country, Stepus has organized a donation centre and a GoFundMe page through the church.
"People have been contacting me, not just Ukrainians, wanting to know how they can help," he said. "It brings tears to my eyes, seeing the love and support from our community. We are so grateful to all of these people."
Stepus said in addition to dropping off donations, community members have helped contact local businesses to request additional support and donations.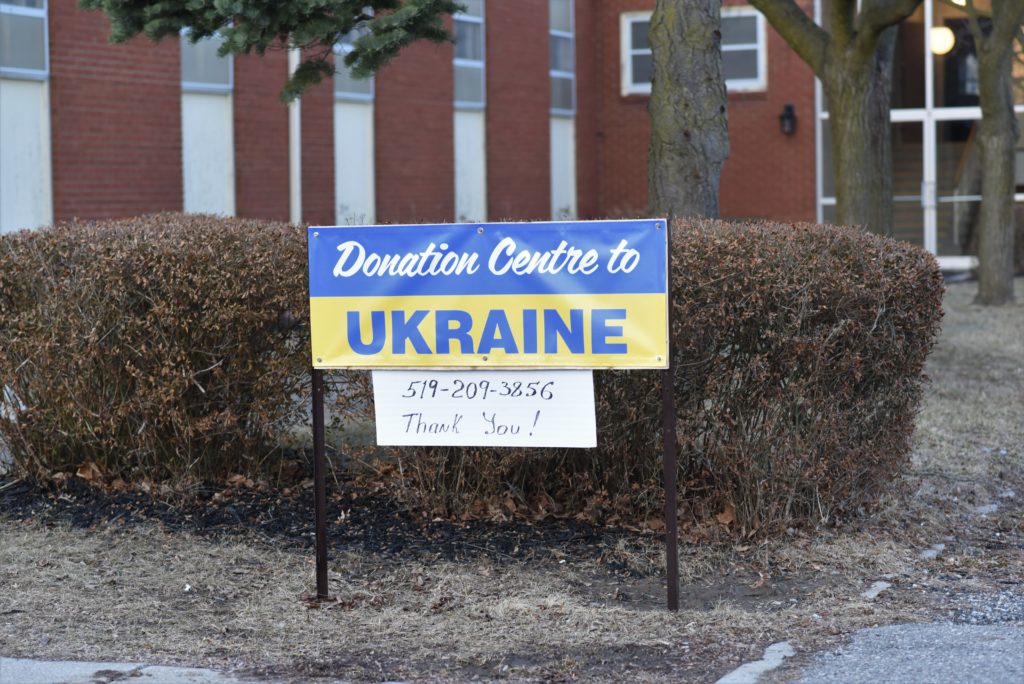 While some donations will be sent directly to Ukraine and Poland, others will be held back to give to refugees when they come to Canada.
"We are preparing to take in as many families as we can, once they start getting to Canada," Stepus said. "We are going to be setting up temporary shelters within our church, and families will be taking others into their homes. We are grateful to Canada for opening their arms and providing a way for them to come here, to live, work and study."
While the project is well underway with large donations coming later this week, Stepus called on the community to continue to support however they can.
"There is never enough support," he said. "We always need to do more on every level, physical, emotional and political. Contact your elected government officials, call for more help and passageways for Ukrainians to get here. Reach out to the Ukrainian community, be a support for them. Anything we can do. We are far away but our hearts are there."
The church is looking for donations of medical supplies, military gear, tents, bedding and linens, and sleeping bags, as well as monetary contributions. The donation centre is located at the church at 70 Superior Street, those interested in donating are asked to contact the church to schedule a drop-off time. The GoFundMe has raised $800 of its $5000 goal and can be found at https://www.gofundme.com/f/av7ne-help-for-ukraine?qid=e7e9e009b34d906f88f50fd3da7d6f28.