Brantford U-12 99ers kicked off their run in the Wayne Gretzky International Hockey Tournament with a 5-3 win over the Centre Wellington Fusion on Tuesday, December 27. 
The 99ers came out flying in the first period, looking very comfortable on their home ice. They were slowed down after taking a cross-checking penalty. The Fusion capitalized on the man-advantage to take a 1-0 lead to end the first period.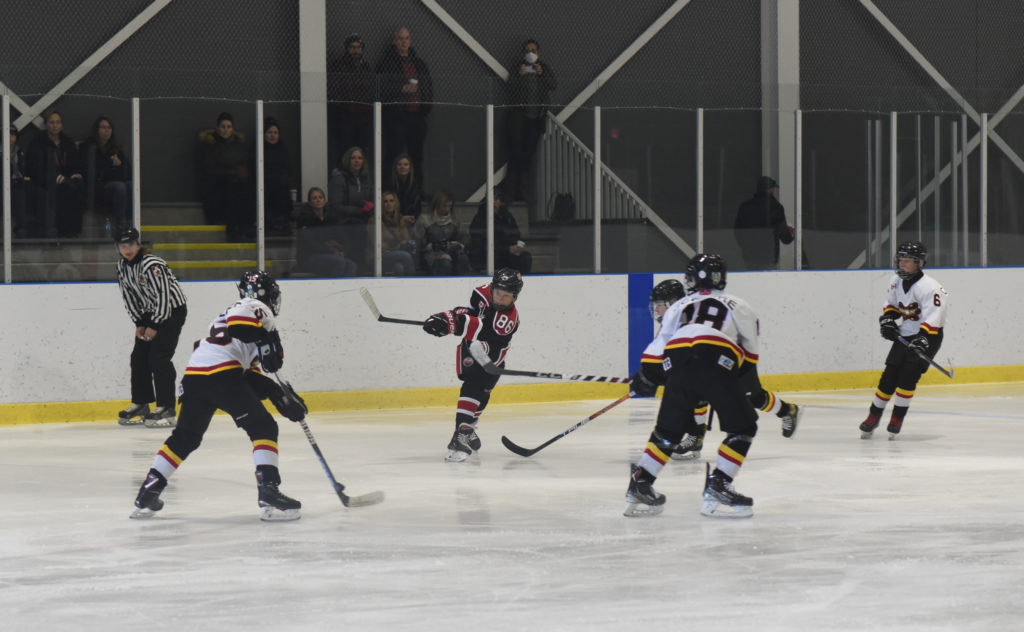 The 99ers responded quickly in the second period, scoring two quick goals to take a 2-1 lead heading into the third period.
Centre Wellington kept themselves in the game, opening the third period scoring to tie the game at two.
The hometown team responded strong, adding offensive pressure to the Fusion following their tying goal. The 99ers scored to restore their lead after a number of chances, before scoring just 22 seconds later to extend it to 4-2.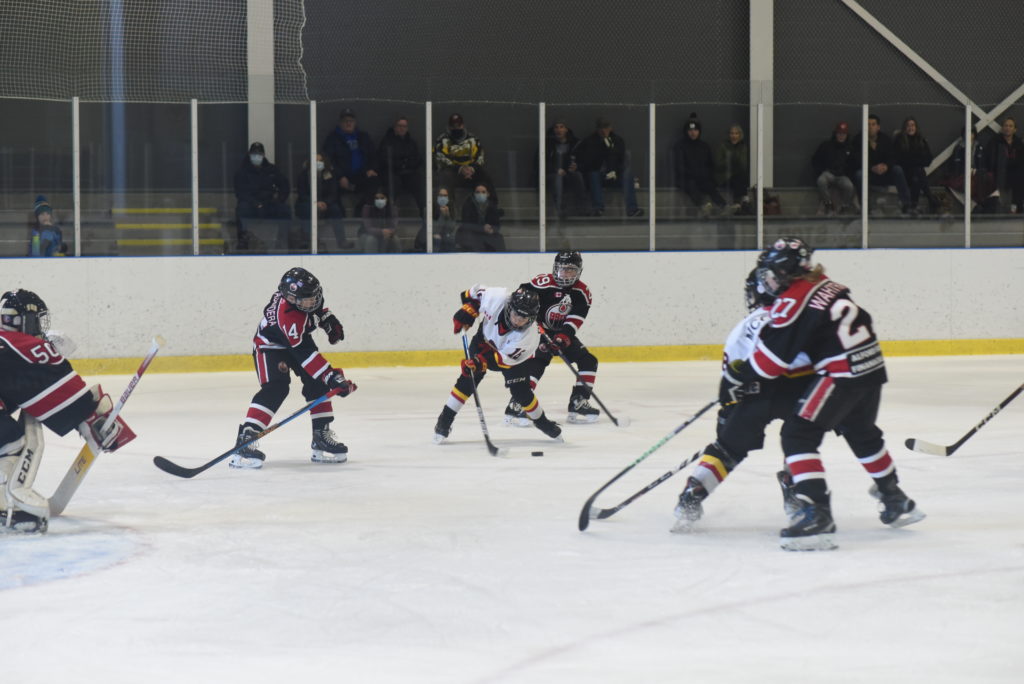 A Fusion breakaway goal cut the 99ers lead in half but Brantford bounced back, scoring once more to make the final score 5-3.
Brantford's Tyler Lama and Centre Wellington's Karson Doucette were named players of the game, each tallying one goal.