The North Park Trojans claimed the AABHN senior football title on Friday, November 12, topping off their undefeated season with a 27-0 win over the St. John's Eagles.
The Eagles received the ball to start the game. The offence struggled to get past the Trojans defence, a recurring theme for SJC throughout the championship game.
The Trojans offence did not face the same problem, tallying back to back rushing touchdowns to come out of the first quarter with a 14-0 lead.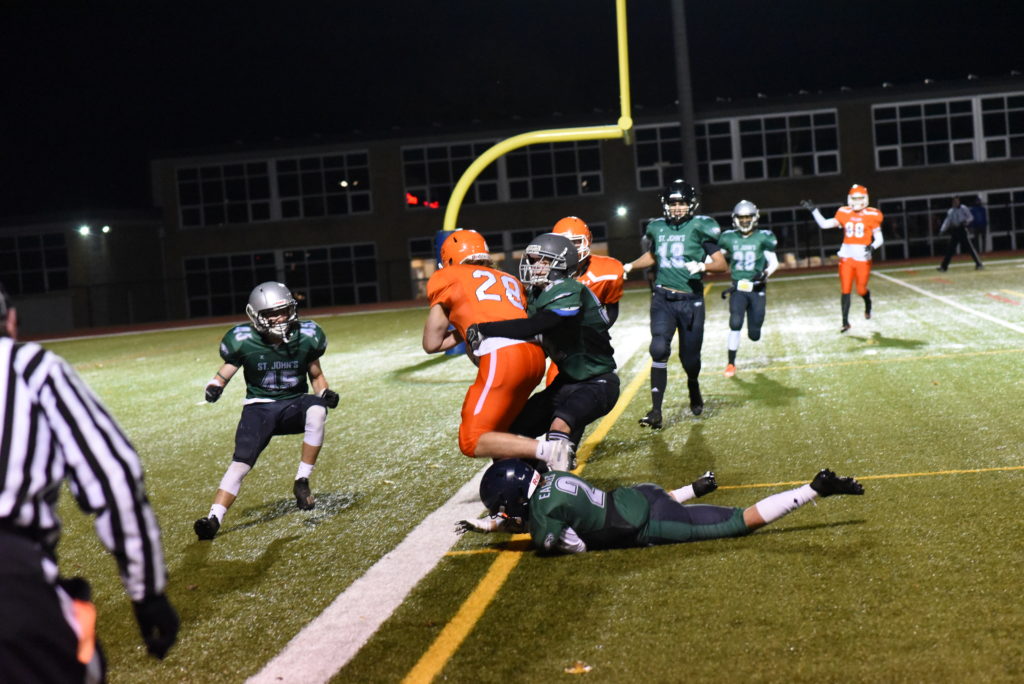 The Eagles started the second with possession and started to work their way down the field. The Trojans sacked the quarterback resulting in a fumble but the Eagles managed to recover. SJC looked like they were getting going, but after a big first down pass the Trojans intercepted their next play.
The Trojans couldn't make anything happen and went for a punt. The Eagles defence blocked it, but the ball went out of bounds and the referees called it North Park's ball.
The Trojans didn't take long to make their way down the field. A 20-yard pass brought them to the Eagles six yard line, and two plays later they cruised into the endzone for their third touchdown of the game.
SJC looked hungry to get on the board in the final minute of the half, with two big passing plays. The Trojans defence held on to keep their lead at 21-0 at the end of the first half.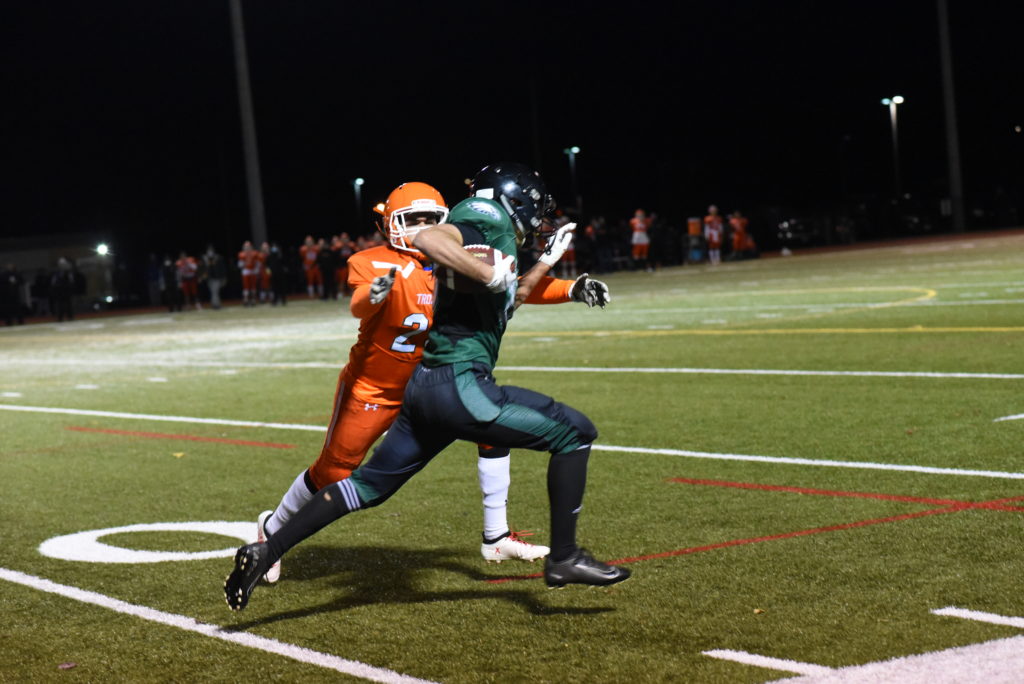 The Trojans continued to dominate in the second half of the game. They controlled possession for most of the third and it paid off for them, extending their lead to 27-0 with a touchdown and failed conversion.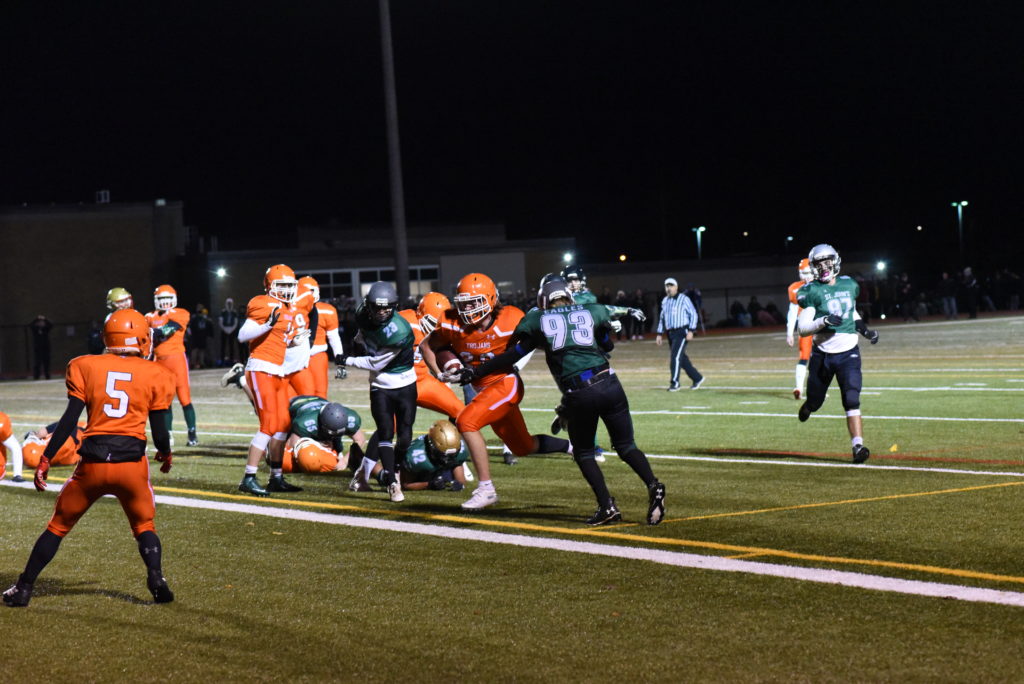 In a final attempt to get on the board, the Eagles started the fourth quarter pushing through the Trojans defence through the first six minutes. As they inched closer and closer to the endzone, the Trojans defence tightened up and shut them down. As the clock ticked down, the Trojans got the ball with under a minute left and ran the clock down to claim the senior championship title.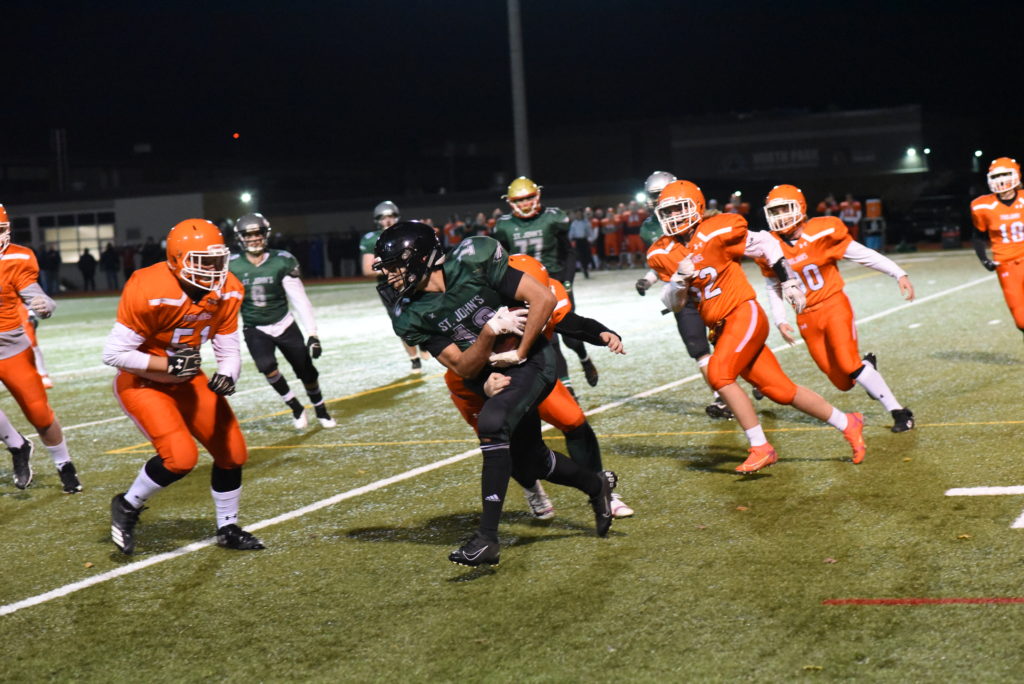 While nothing is confirmed, it looks like there will be no CWOSSA playoffs this year and the Trojans will move on directly to the OFSAA playoffs later this month.