The North Park Trojans shut down the Paris Panthers' attempt at a fourth quarter comeback to punch their ticket to the AABHN varsity football championship with a 28-26 win on Thursday, November 4.
The Trojans dominated early, with their defensive line shutting down the Panthers on their first possession. The Trojans got on the board during their first possession, taking a 7-0 lead 2:25 into the first quarter.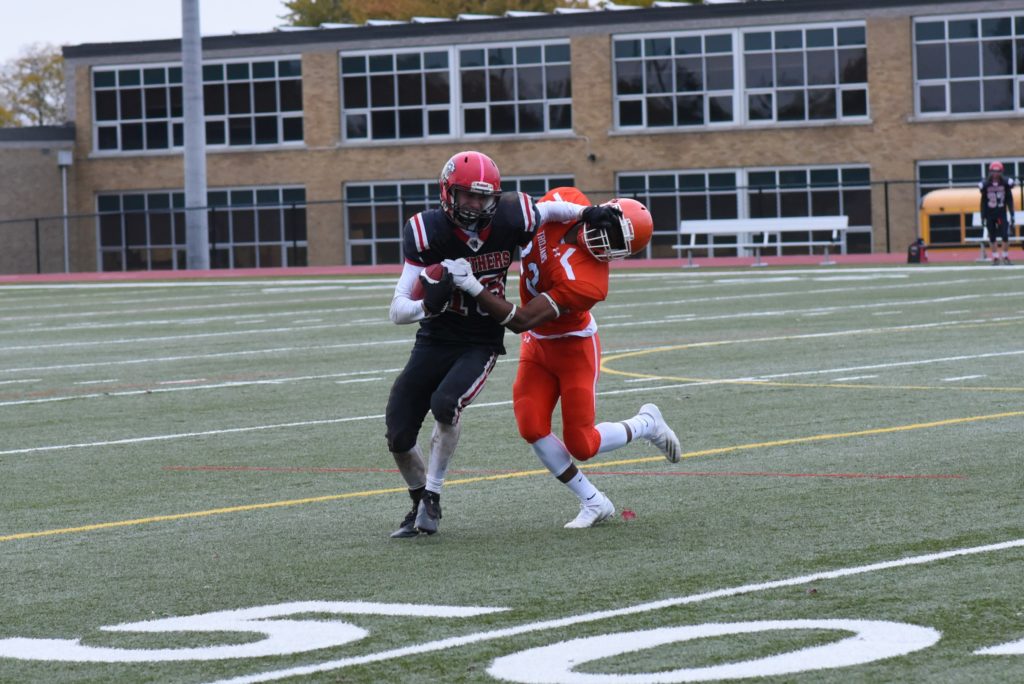 The Panthers responded with a huge punt return but lost possession. The next several minutes were very back and forth between the teams. To end the first quarter, the Panthers blocked a Trojans punt to gain possession before making a big run down the field.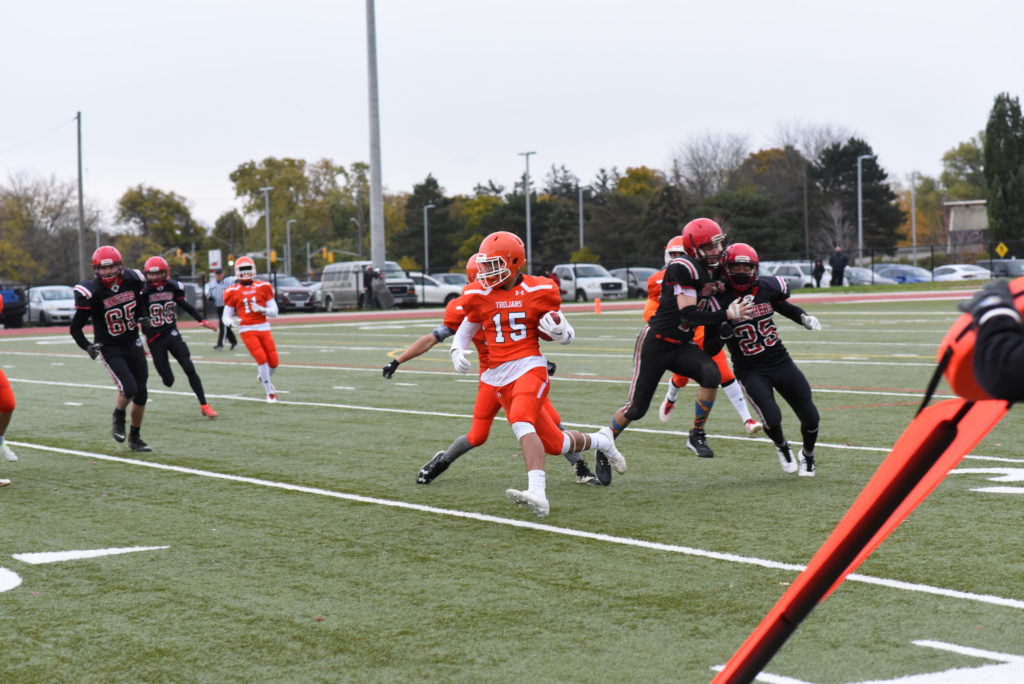 The Panthers decided to run the ball on a third down and scored a touchdown to start the second quarter. They trailed the Trojans 7-6 at 10:10 after their conversion attempt was unsuccessful.
Six and a half minutes later, the Trojans extended their lead to 14-6 after a touchdown and a successful conversion. The score remained the same to end the first half.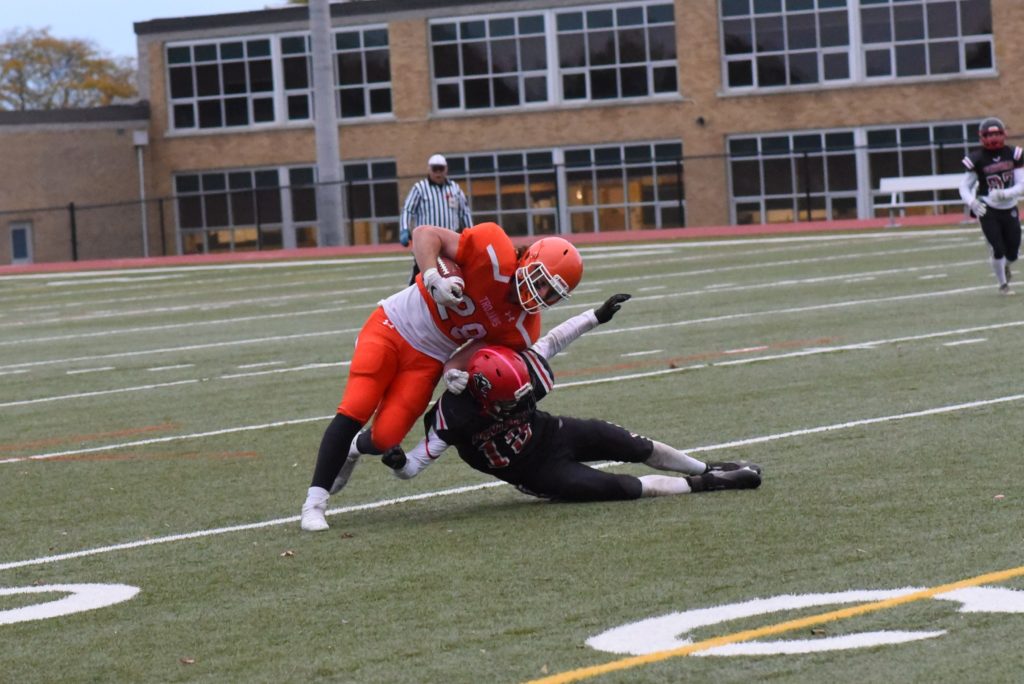 The Trojans stayed hot to start the second half, working their way down the field to score a touchdown after a huge pass and run. The extra point was good and the Trojans began to pull away with a 21-6 lead.
The Panthers proved they weren't out of the game yet, responding with a long pass for a touchdown on the first play of their next possession. The score sat at 21-13 with nine minutes to go in the third quarter.
The teams took turns controlling the play, but both defensive lines held off the opposing offencemen. The Trojans broke through with a touchdown to extend their lead again and held the score at 28-13 to end the third.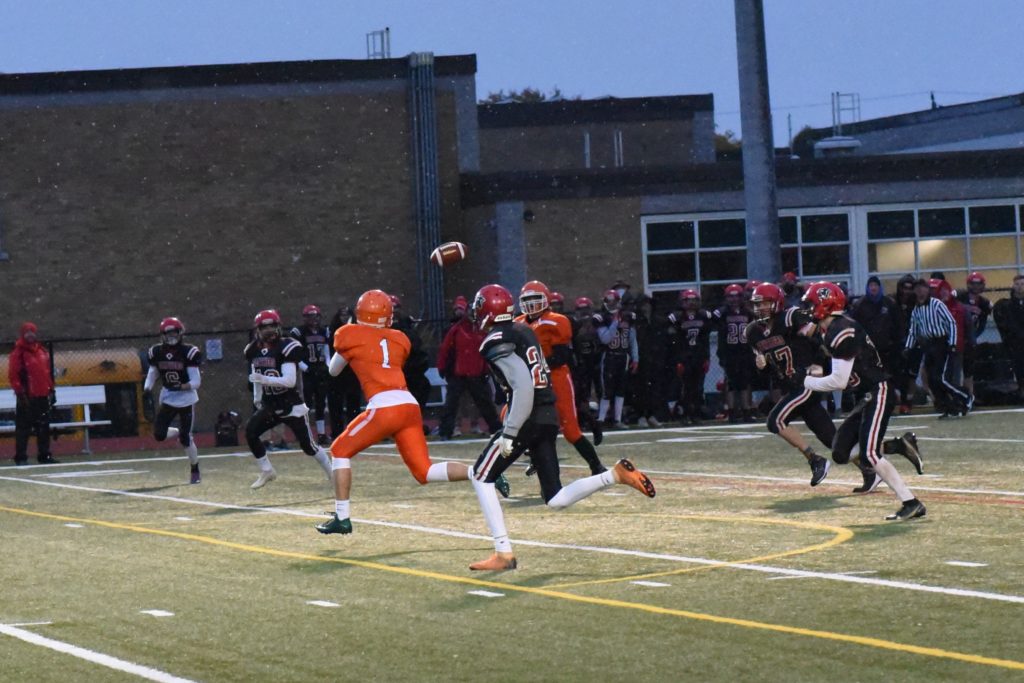 In the fourth, the Panthers made a push to comeback. They scored a touchdown just minutes into the final quarter to bring them within eight points of the Trojans. The Panthers immediately took possession back after the Trojans touched the ball during the punt return but did not hang onto it. The Panthers were unable to capitalize on the play and lost possession after three downs.
North Park looked to cushion their lead but Paris' defence applied pressure to the Trojans quarterback and led to a pick six for the Panthers. Looking to tie the game, the Panthers went for a two-point conversion but the Trojans defence held them off. The final three and a half minutes were action packed, with a fumble by the Trojans and then two Trojans interceptions. North Park kneeled to run out the clock in the final seconds of the second quarter to solidify their 28-26 win.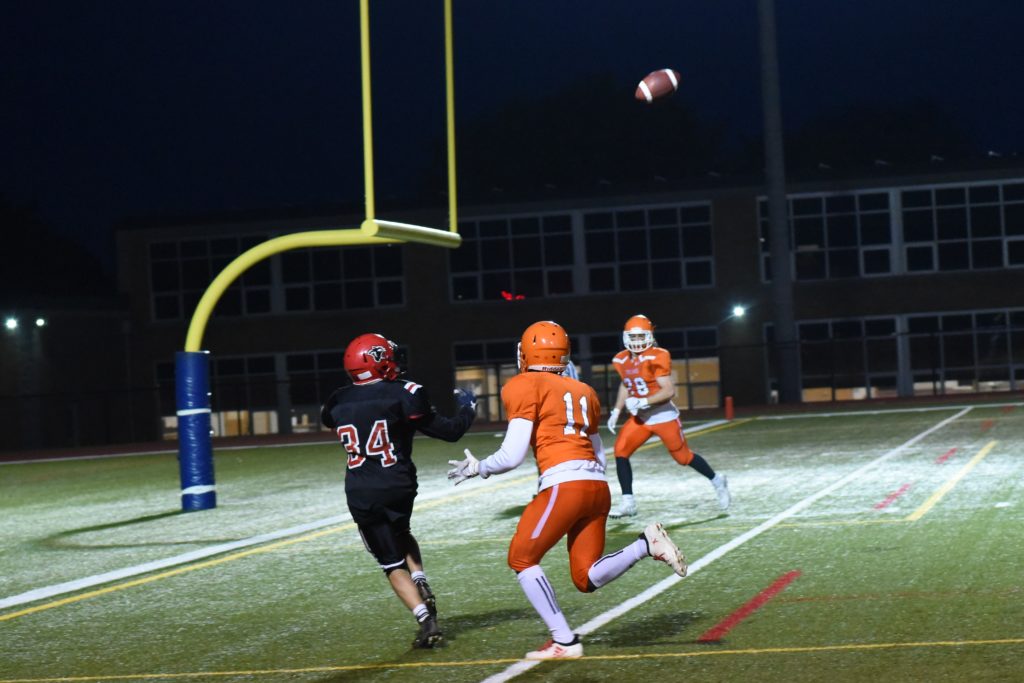 The Trojans will take on the St. John's Eagles in the AABHN finals at Bisons' Alumni field on Friday, November 12 at 8 p.m. following the junior football championship.