Patrol officers with the Brantford Police Service arrested two, seized multiple weapons and illegal drugs after a traffic stop.
On Sunday, December 5, 2021, at approximately 8:45 a.m., community patrol officers with the Brantford Police Service conducted a traffic stop after observing a suspicious motor vehicle in the area of Darling Street and Peel Street.
The driver of the vehicle was identified, and information was received to indicate he was prohibited driver.
As a result, the accused was subsequently placed under arrest for Driving while Under Suspension. Search incident to arrest located a prohibited weapon (butterfly knife) in his possession.
Police conducted a search of the motor vehicle and located the following:
Approximately 4.4 grams of suspected methamphetamine with an estimated street value of $663
Approximately 1.1 grams of suspected fentanyl with an estimated street value of $275
Drug paraphernalia
A replica firearm
A loaded .22 caliber long rifle
Ammunition and accessories for the firearm
Body armor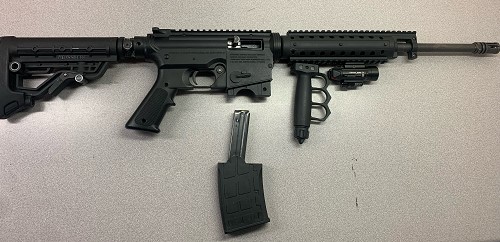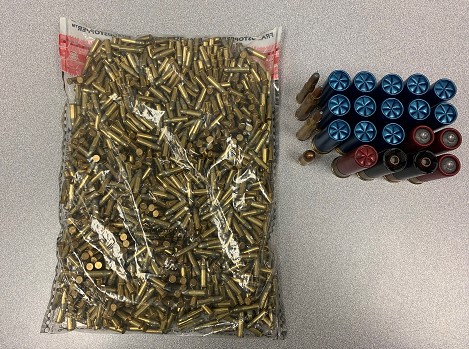 Investigation revealed that the accused does not have a Possession and Acquisition License and is not legally to be in possession of a firearm.
As a result of the investigation, Ryan Dennis WARDLE, 31, of Brantford, stands charged with the following:
Unauthorized Possession of a Weapon contrary to the Criminal Code
Weapons Dangerous contrary to the Criminal Code
Unauthorized Possession of a Firearm contrary to the Criminal Code
Unauthorized Possession of a Firearm in a Motor Vehicle contrary to the Criminal Code
Tampering with a Serial Number contrary to the Criminal Code
Careless Storage/transport of Firearm contrary to the Criminal Code
Possession of Firearm Knowing it is Unauthorized contrary to the Criminal Code
Possession of Restricted Firearm with Ammunition contrary to the Criminal Code
2x Possession of a Controlled Substance contrary to the Controlled Drugs and Substances Act
Driving while Under Suspension contrary to the Highway Traffic Act
Officers applied for and received judicial authorization to enter and search the residence of the accused. Officers attended to the residence and conducted a search where they located the following items:
Loaded 12-gauge shotgun
Licence plates (reported stolen)
Brass knuckles (prohibited weapon)
Multiple rounds of various ammunition
Various firearm components
As a result of the investigation, a second accused, Quinlyn Blair FAIRFAX, 28, of Brantford, and Ryan Dennis WARDLE, each stand charged with the additional Criminal Code violations:
Unauthorized Possession of a Weapon
Weapons Dangerous
Unauthorized Possession of a Firearm
Careless Storage of Firearm
Possession of Firearm Knowing it is Unauthorized
Possession of Restricted Firearm with Ammunition
Possession of Stolen Goods under $5,000