The Burlington Cougars dominated the Brantford 99ers in the third period on their way to a 7-4 victory in Ontario Junior Hockey League (OJHL) action on Thursday, March 3.
The teams did not take long to get acquainted in the first period. Each team saw scoring chances and physical plays within the opening minutes.
The 99ers got a man advantage early, but struggled to put together any power play chances. After the Cougars killed the penalty, the 99ers began to pick up more speed. After three consecutive saves from Cougars goalie Kyle Metson, Burlington snuck through Brantford's defence to take a 1-0 lead.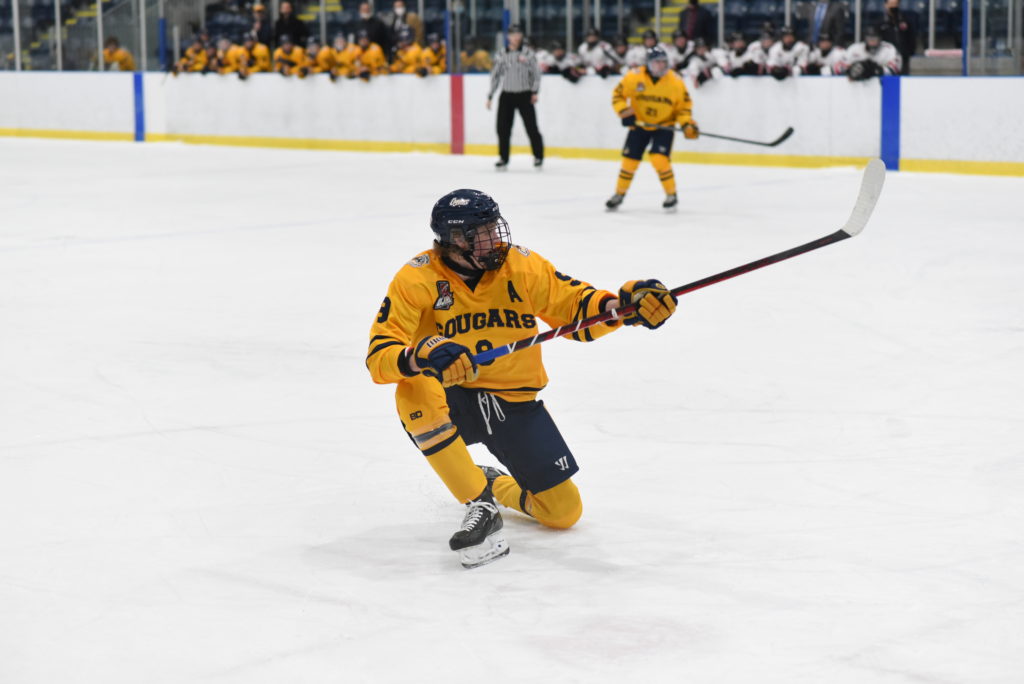 Brantford's starting goalie Justin Wu left the ice moments into the game due to issues with his equipment and Ben Bonisteel entered the crease while trainers sorted out Wu's gear.
After killing off a penalty of their own, the 99ers saw a breakaway opportunity that was stopped by Metson but the home team kept the rebound alive to find the back of the net and tie the game at one.
The Cougars responded quickly as a soft shot beat Bonisteel to regain the lead.
Wu returned after the goal, but a 99ers penalty led to another Cougars goal to extend the lead to 3-1 at the end of the first.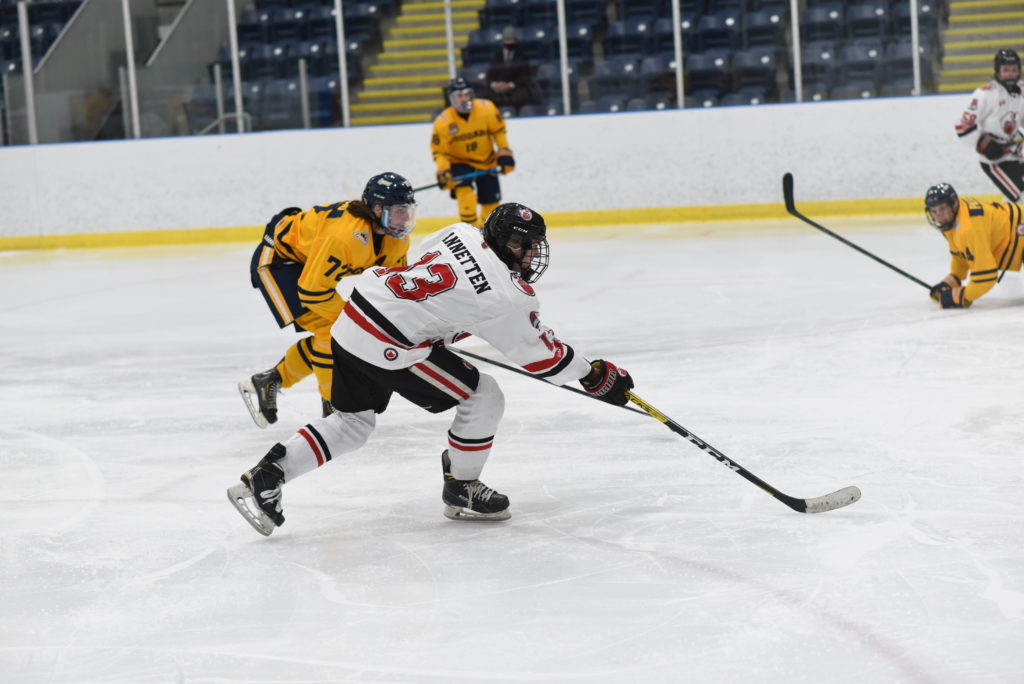 The 99ers kicked off the second period with seconds left in a 5-on-3 power play. The Cougars killed off the first penalty but the 99ers capitalized on the second one to cut Burlington's lead in half.
Minutes later, the home team scored a one-timer from the point again to tie the game at three.
The teams battled for the lead in the remainder of the second period, leading to big hits, scrums after the whistles and a number of penalties.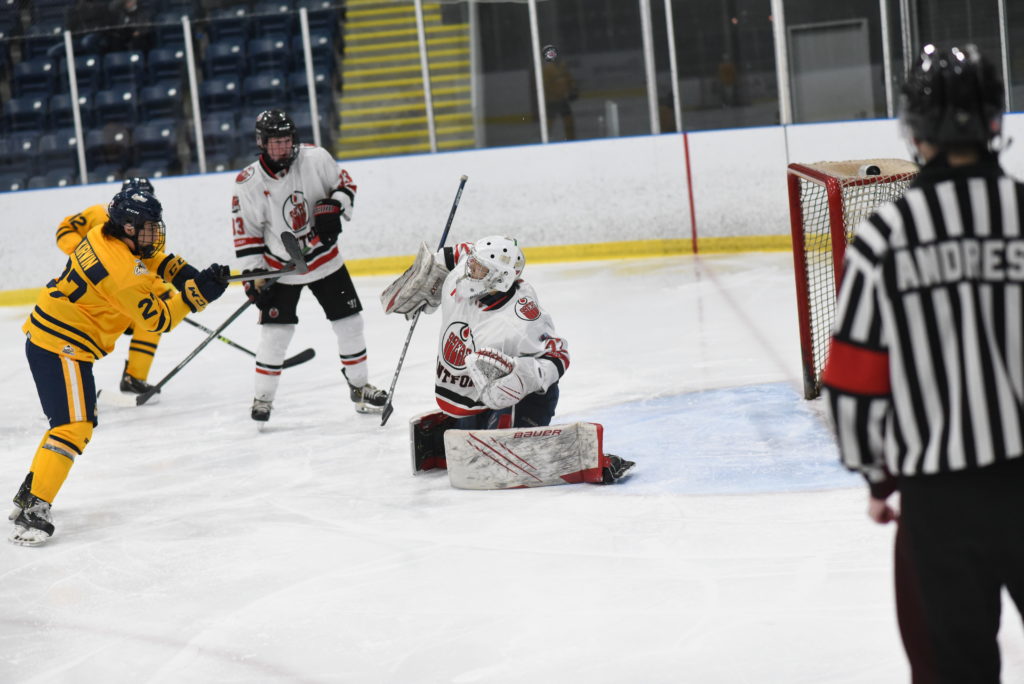 The third period started tied at three, with a player from each team in the penalty box for the opening two minutes.
After killing two penalties, the 99ers buzzed around the offensive zone, firing pucks on the Cougars net. After playing hard for three minutes, Brantford appeared to lose steam and Burlington broke through to take the lead.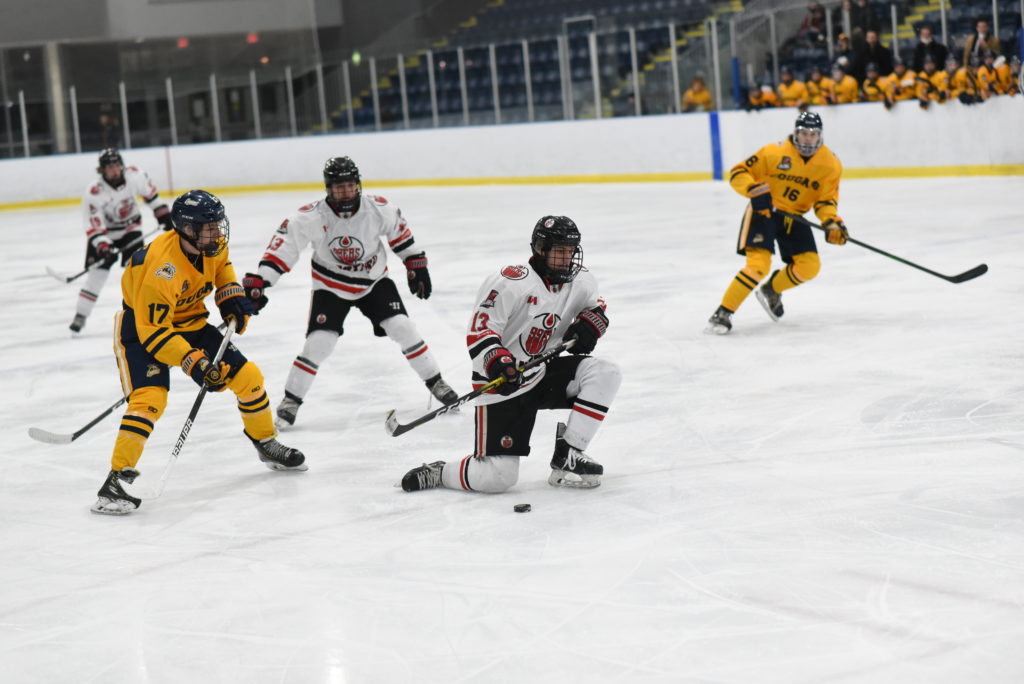 In the next three and a half minutes, the Cougars scored three more to extend their lead to 7-3.
Brantford goalie Ben Bonisteel entered the game to relieve Wu for the remaining five minutes of the third period.
The 99ers added a power-play goal minutes later, but their fate was sealed. The Cougars headed back home with a 7-4 win.