The Terry Fox Run broke their own fundraising record, raising $15,300 in its return to Paris on Sunday, September 18. 
The event was organized by Kiley Cruickshank, along with her sister-in-law Melanie Chemlik. The duo has been volunteering as organizers for the event for eight years.
"This was a record year for Paris and we are so thrilled," Cruickshank said. "We have had many devoted Terry Foxers come out year after year and this year we saw many new faces, including lots of families which we love to see. Our kids need to know what Terry accomplished in his life and that anything is possible."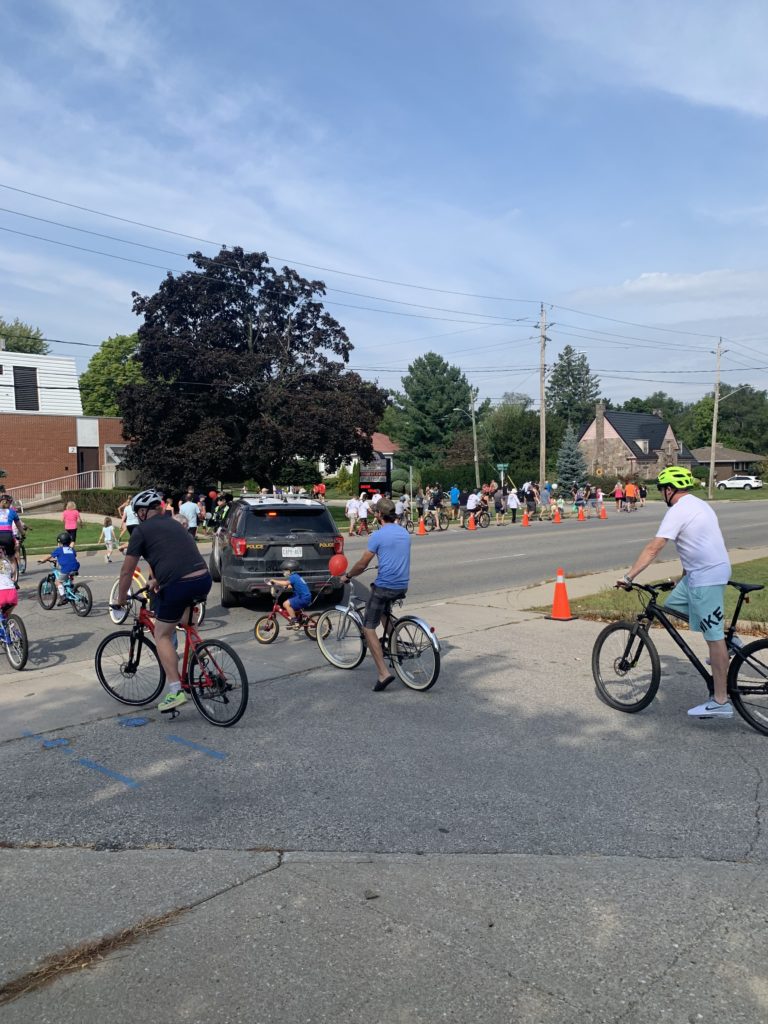 Over 130 participants gathered at the event to raise money for The Terry Fox Foundation for cancer research. In addition to participants, the event had 20 volunteers to keep things running smoothly throughout the course of the day.
"We could not do this without our amazing volunteers," she said. "The energy that is created when we all come together as a group is unmatched. It is an emotional day but knowing that we are all there to support and fight for the same cause is really special."
Organizers set a fundraising goal of $10,000 this year, noting that they saw a dramatic increase in online donations leading up to the event. Adding in the cash donations on the day of the event put them over their target by $5,300.
"We are just so grateful for the support we have from our community," Cruickshank said. "Terry Fox is a true Canadian hero and we all need to keep his dream alive. Every one of us has been touched by cancer in some way and we have to believe that by working together, we will win and find a cure to end the heartbreak."
This year, about four million Canadians and approximately 600 communities participated in the Terry Fox Run. To date, the Terry Fox Foundation has raised more than $850 million for cancer research.