All things apple are returning to the County of Brant for the 38th annual St. George AppleFest on Saturday, September 17 and Sunday, September 18. 
Festival coordinator Jean Tucker said that organizers are expecting one of their largest turnouts for the event's full return.
"We normally see around 25 to 30 thousand people over the course of the weekend," she said. "We are anticipating record numbers, people are clamouring to get out to whatever they can after two years without these types of events. Everyone that I have talked to in the festival industry that have already held their events have seen record numbers, so we're hoping for the same."
This is the first full event since the COVID-19 pandemic, organizers planned modified events throughout lockdowns and other restrictions to keep local vendors supported and community members connected.
"In 2020 we held an online version of the event and last year we hosted an AppleFest adventure," Tucker said. "That was a bingo-style scavenger hunt where people went around to businesses and vendors to collect stamps for a prize."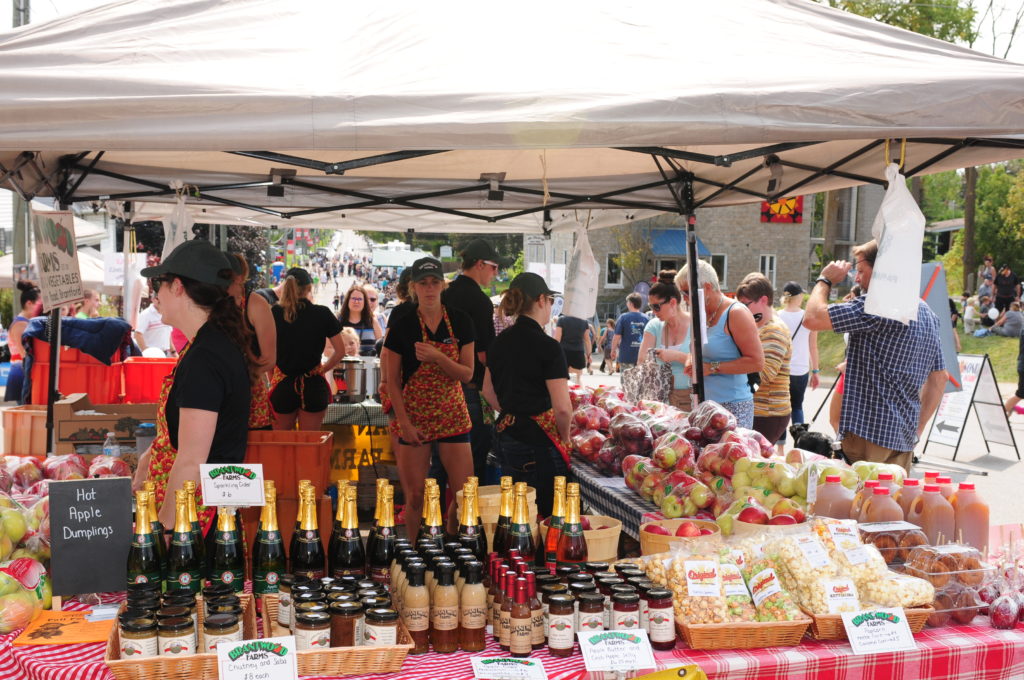 This year will see over 120 vendors throughout downtown St. George including local apple farmers, crafters, and food vendors.
"It feels fantastic to be welcoming everyone back, from our vendors to our visitors," she said. "Getting back into the rhythm, while also navigating new regulations has been worth every second."
The festival began as a half-day event in 1984 as a way to celebrate the beginning of harvest season and to promote businesses and farms in the area. They have grown to a two-day street festival with 80 volunteers, two entertainment stages, including a kids area, a licensed refreshment zone, and over 15 different apple products including fresh apples, baked goods and apple cider.
The festival runs from 10 a.m. to 6 p.m. on Saturday, September 17 and from 10 a.m. to 5 p.m. on Sunday, September 18.