Elite Welding Solutions and Brantford Red Sox held a Skilled Trades Night at the ballpark late last month.
The event, created as a way to teach kids and adults about the potential of skilled trades, was organized by Bob Bosworth, owner of Elite Welding Solutions and Elite Welding Consumables.
"This came about because I thought it was a good opportunity to do a lot of things that I think we need to do to try to do more with the trades. It's more than just reaching out to kids, it's more than just reaching out to young people or people just looking for a second career. Often we have to reach out to parents and if these parents could see the things that I've seen and see the amazing work that is being done by people in the industry," said Bosworth
Bosworth added, saying the event was about bringing awareness to the skilled trades.
"I would love people to understand what it takes to bring that light, when you flip that light switch what it takes to bring that there, and all the trades that my brothers and sisters have been building our whole lives, if they could see that they would look at the trades much differently and look at somebody looking who's into trades much differently. So that's what I wanted to do here tonight. I wanted to bring that all together," he said.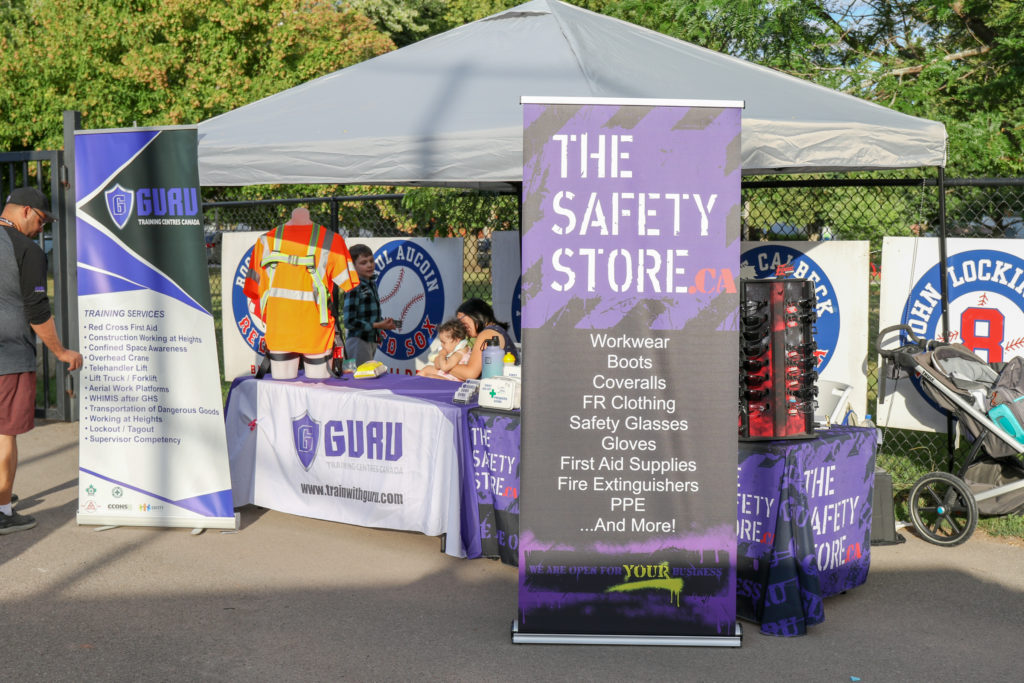 Residents had the opportunity to visit booths representing schools that offer skilled trades, such as Mohawk College, Six Nations Polytechnic and Conestoga College.
"We had ten to 12 different businesses, groups and vendors here but the colleges are the big ones. I tried to get service people, for example, we have a company here that specializes in safety equipment," said Bosworth. "And we had Guru here and these guys are important because I want everybody to understand that welding is not dangerous. None of these trades are dangerous. And I keep hearing a lot of mums and dads say 'Oh, it must be dangerous.' It's not dangerous, but it's like everything else in the world, it's unforgiving."
Besides visiting with the schools that offer skilled trades, residents could visit the mobile virtual simulator classroom that offered a wide range of simulated trades skills including a spray-painting simulator, tires and brakes station, 3D printing, a welding simulator and the most popular, heavy machinery simulator.