The Brantford Bulldogs made their first-ever visit to Six Nations of the Grand River for their final home exhibition game of the season against the Guelph Storm on Friday, September 22, 2023.
Before the game, Cheryl M. Henhawk, Director of Recreation for the Six Nations of the Grand River, led the Bulldogs players in an educational session about the tradition and the history of the local Indigenous people of the region.
Bulldogs Head Coach Jay McKee and forward Lawson Sherk later presented Six Nations Council with a signed jersey as a symbol of unity and respect.
Prior to dropping the puck, Matt Turek, General Manager of the Bulldogs, presented a donation of $5,445 to former Bulldogs player Brenden Anderson. The donation will go towards the Six Nations Police Athletic League for Students (PALS) program.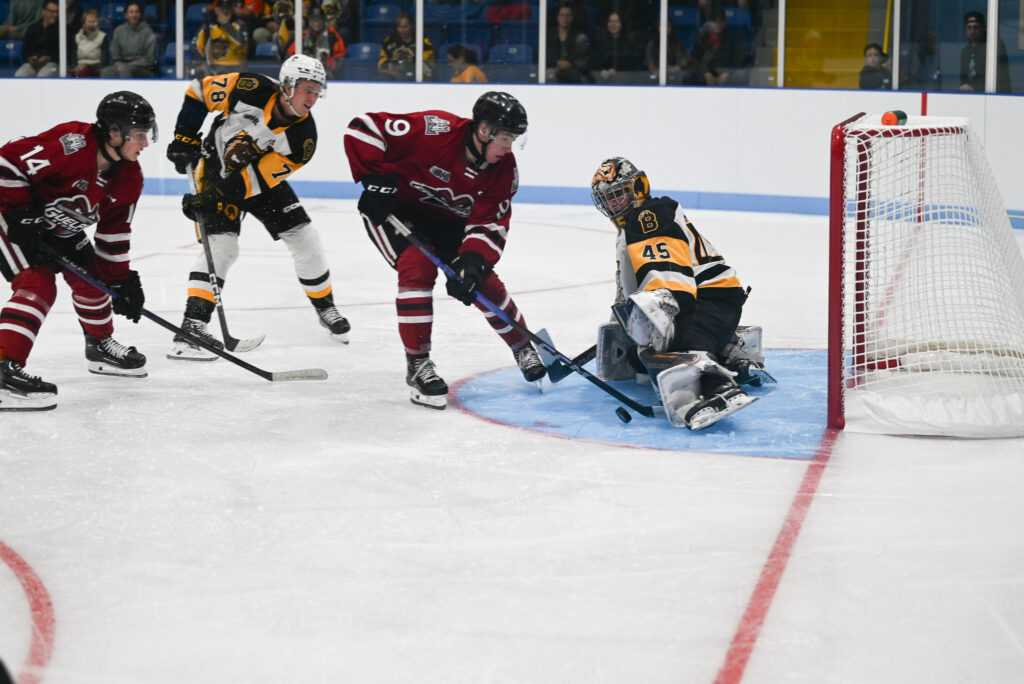 The Storm came out soaring to start the game, firing the first six shots on Bulldogs goalie Matteo Drobac but couldn't open the scoring. Brantford responded in the middle stages, leading to the first goal of the game from Brantford rookie Jake O'Brien who scored with just over six minutes left in the first period. Guelph responded three and a half minutes later to knot things at one as the first period came to a close.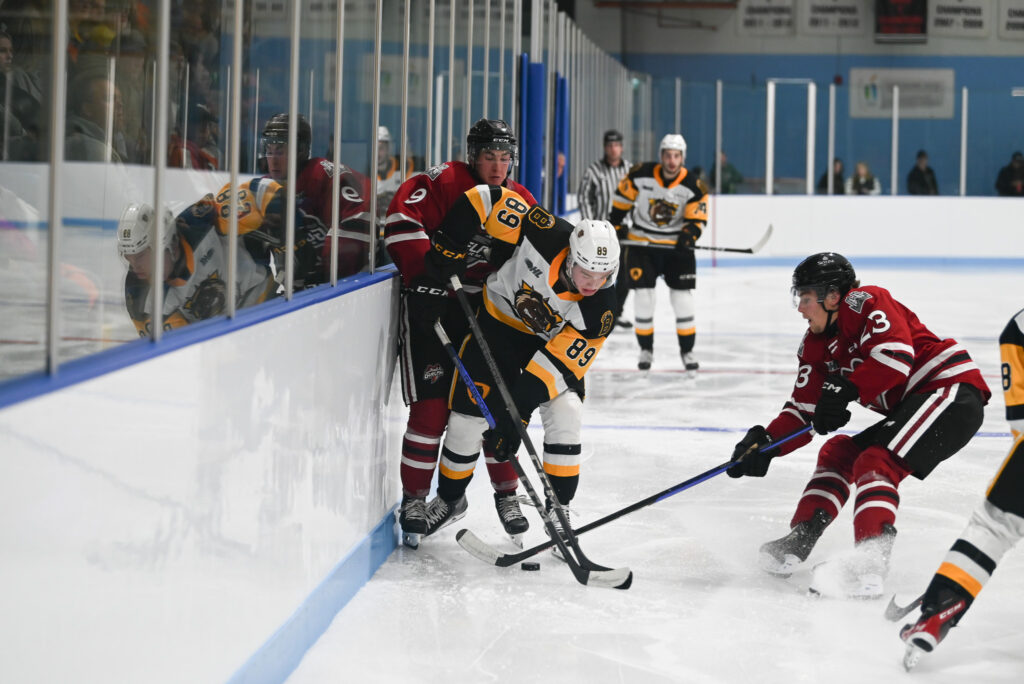 Both teams came out tentatively to start the second stanza but it was Brantford's Noah Nelson who gave his team the lead two minutes into the period. The Bulldogs had their first chance in a power play, but were unable to take the advantage. Just three minutes later, Guelph's defenceman Rylan Singh tied things at two after sustained pressure in the offensive zone. The Bulldogs continued to push the pace and Dylan Tsherna scored to give the Dogs a 3-2 just four minutes later. The teams would exchange chances in the back half of the period but the Bulldogs held on to the 3-2 advantage after 40 minutes.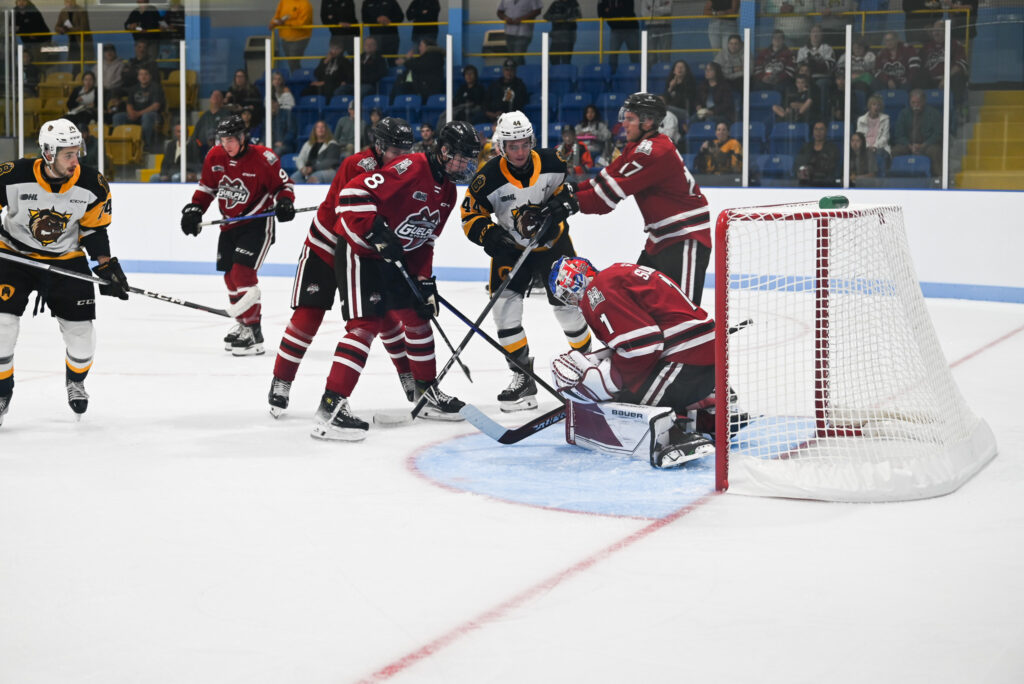 Brantford came out flying to start the final frame, increasing their lead to two after forward Adrian Rebelo scored 1:15 in to give the home team a 4-2 lead. Guelph continued to fight, pushing the pace and staying aggressive on the forecheck but couldn't muster much offence as the Bulldogs kept them at bay.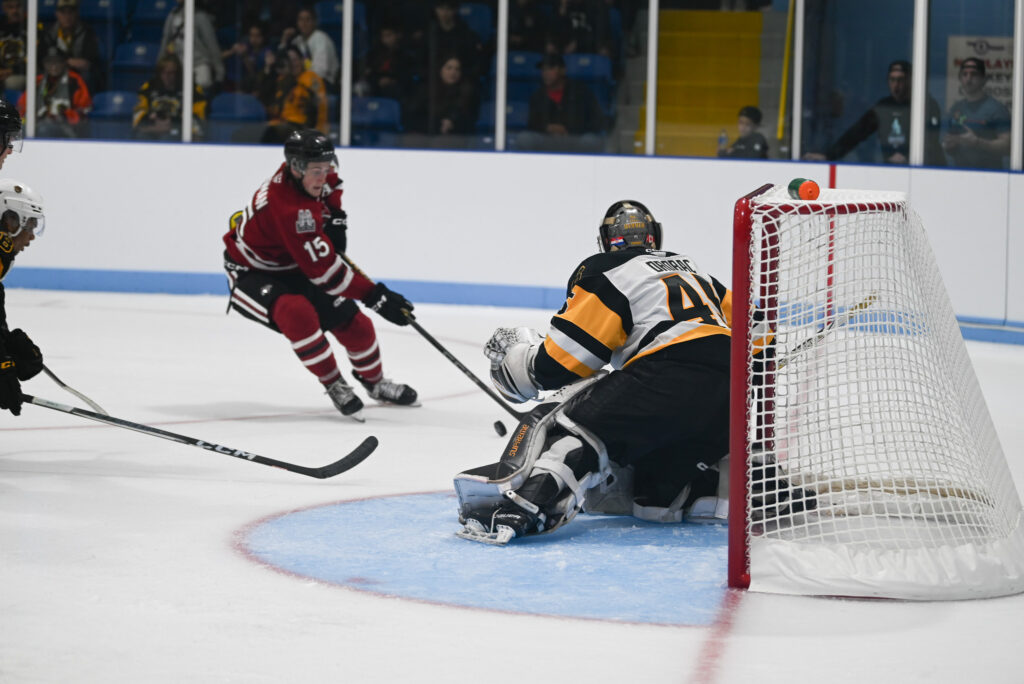 With just under three minutes left in the period, Brantford forward Marek Vanacker scored an empty-net goal to seal the 5-2 victory. The Bulldogs finished the preseason with a 4-2 record and will now kick off their season with road games against Sudbury and the Greyhounds before their home opener in Brantford on October 7, when they take on the visiting Oshawa Generals.