Tawnya Brant, a chef from Six Nations of the Grand River, took her ancestral food knowledge to the national stage while competing on season 10 of Top Chef Canada.
Brant, who carries her grandmother's Mohawk name, Katsi'tsyo, is a Kanyen'kehá:ka (Mohawk) woman and Tekarihoken Turtle clan, who was raised in Six Nations.
"My goal is to share my journey with Indigenous food and my work in the Indigenous food sovereignty movement," Brant's website reads. "My journey into food began at childhood. My mother raised me and my 3 sisters in a house without electricity or running water, and we had a large garden in the back. My father is a hunter & fisher and always kept our freezer full year-around. In terms of a childhood well-lived; I didn't know what I had until I realized there were other people out there who craved an off-grid upbringing."
Brant got her first job in the restaurant industry at the age of 12 at a local cafe, beloved by her father, in her home village of Ohswé:ken.
"The bustle of the tables developed my work ethic; but my love of the industry came from my interactions with the cooks," Brant wrote. "The amount of time I spent inundating the cooks with questions about their food prep methods, and volunteering to peel potatoes just so I can ask them everything from food ordering to weighing ingredients soon made it apparent that I belonged in the kitchen."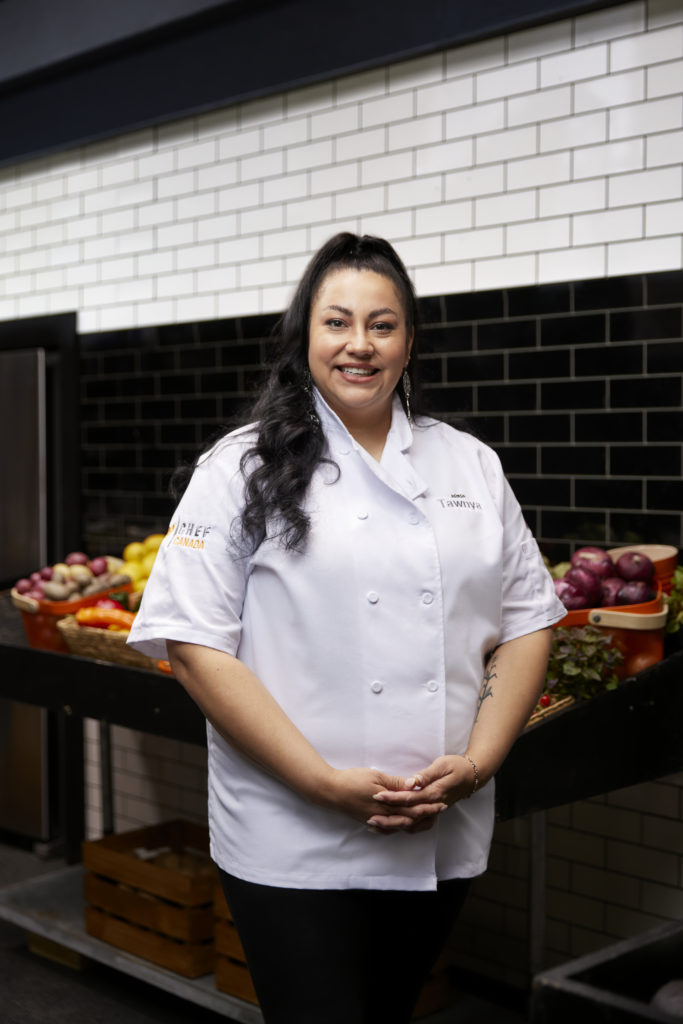 After continuing to work with food throughout high school and spending a year at university, Brant decided to change her focus to go to culinary school.
"I completed 2 years of culinary management at Fleming College (2 credits short of graduating) and ended up on that "A-typical" journey you hear many Chefs share of diving into the industry faster than their formal education allowed," Brant said. "A mentor chef of mine approached me with an opportunity to join his team to become a freelance franchise support chef and my 'brief college-break' turned into a career in franchise openings that spanned the next decade. My freelance career ranged from opening mom-and-pop shops to prime franchise restaurants throughout southern Ontario, western New York and Manitoulin Island."
Brant said that her career focus changed when her oldest son was born, realizing that she wanted to raise him with roots deep in her home village of Ohswé:ken. That is when she founded Yawekon Foods.
"'Yawekon' in the Mohawk language means 'it tastes good,'" Brant wrote. "With the help of local Chef-mentors and friends I was able to develop a catering schedule perfect for a mom of two. It also afforded me time with my mother; spending her early retirement days developing her passion project, the Mohawk Seedkeepers Garden. This is where you will find me most summer days growing foods to share for the year ahead. Since 2014 I have developed my culinary range to include the flavours of my Haudenosaunee childhood and you will find many of my ingredients coming directly from the vegetable & herb gardens, and crops of our own home."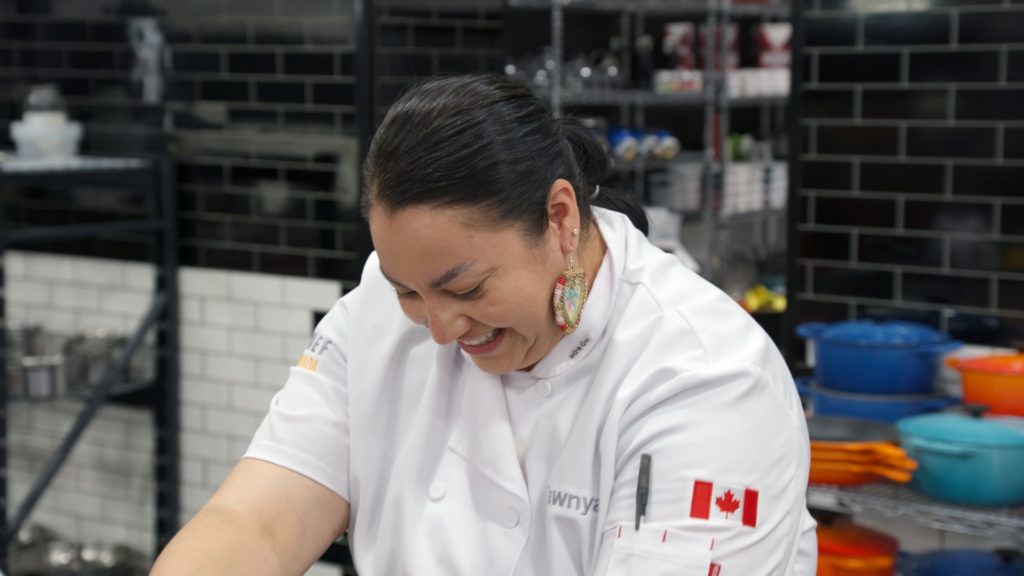 Now, Brant is hoping to continue to share her knowledge of Indigenous food knowledge with "anyone willing to learn."
The chef's recent stint on season 10 of Top Chef Canada gave her the opportunity to do just that. She spent her time showcasing her knowledge of ancestral food for the judges to enjoy and the viewers to learn about.
Brant was eliminated from the show in week five after a sudden-death cook-off against a fellow competitor.
"I wanted to compete on Top Chef because you don't often hear much about Indigenous chefs trying to do this work," Brant said on the show. "I'm thankful for the opportunity to be a face of Indigenous cuisine, because it is needed. There are so many beautiful things to share, you will see some amazing things coming from me real soon."