A brother-sister duo in Mount Pleasant is making a difference through their Good Will Good Karma animal rescue.
Twelve-year-old Will Finch explained that the idea to start a rescue came after the family lost their first puppy, Karma, to the Parvovirus.
"When I was seven, we got Karma and she sadly passed away just a few weeks later," he said. "But that inspired me and Jada to turn our hurt into love."
For his eighth birthday, Will asked for monetary donations, raising $300 for a local dog rescue in memory of Karma.
"That feeling of giving and seeing all of those dogs have a new, better life, inspired me to do more and that's when I decided to start Good Will Good Karma," he said.
Since opening, Will and Jada, 18, have rescued dogs, cats and a couple of horses. After starting in Mississauga, the rescue had grown so much that the family decided to move out to Mount Pleasant to continue to grow.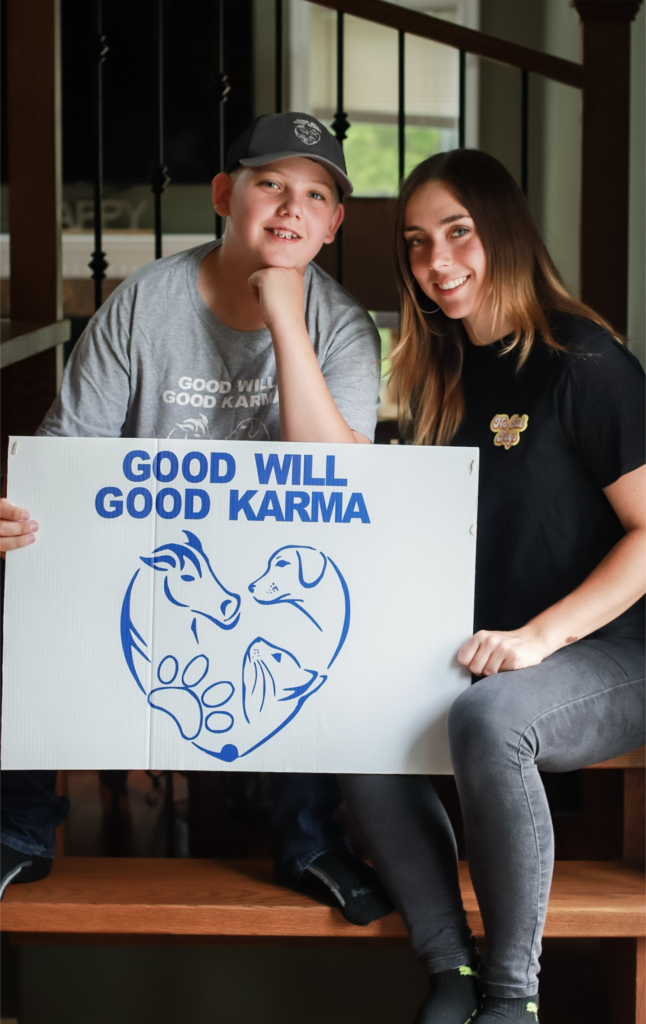 Jada is currently attending fire school in Toronto, after finding her passion working as a frontline rescuer in Manitoba, Texas and Tennessee. Will hopes to pursue a career as a veterinarian and has already taken some courses to gain knowledge on the animals he fosters.
In addition to rescuing animals directly, Good Will Good Karma works closely with a number of other rescues.
"I like to think of us as the heart of animal rescues," Will said. "We do everything we can to keep the heart pumping for other rescues, with support and money and raising awareness."
Will explained that rescues are facing a crisis right now, with an influx of abandoned animals and a lack of support.
"During COVID, a lot of people got pandemic pets but they're realizing now that they can't take care of them," he said. "Either they are going back to work and don't have the time, or they can't afford their vet bills. On the other side of that, rescues are full and are struggling to raise money and find volunteers. These animals are getting dumped on the street because there is nowhere to take them in."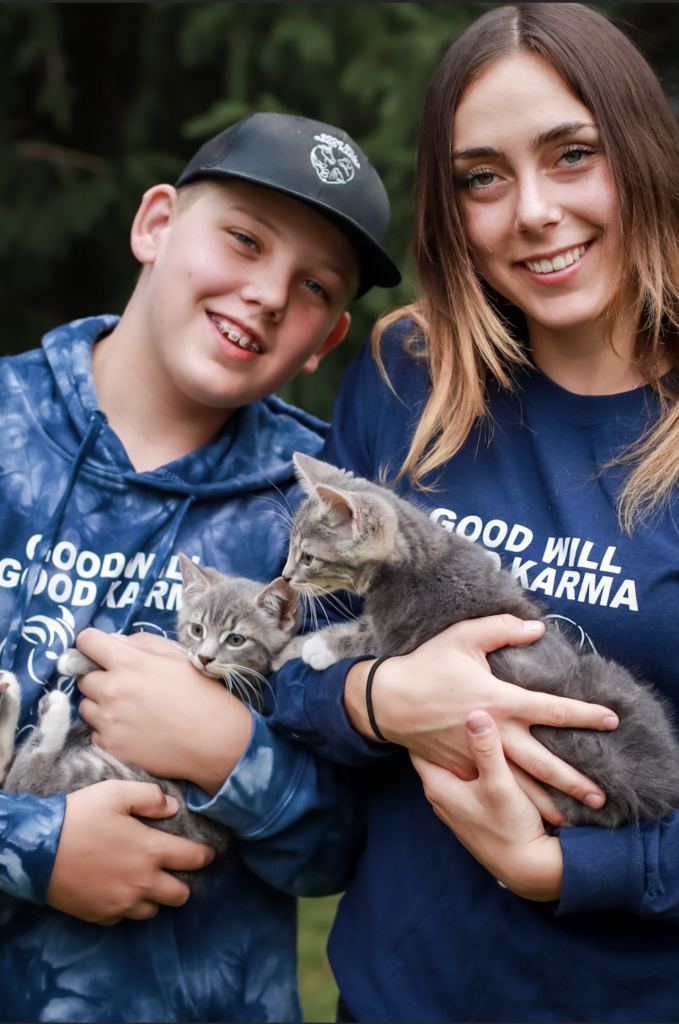 With the majority of animals coming into rescues like Good Will Good Karma with medical and social conditions, they need extra attention including surgeries, medicine and social interactions with other animals and humans.
While not everyone has the means to donate money or time, Will said that simply following the rescue on social media makes a difference.
"Taking a second to share a post from our social media can be as valuable as giving money," he said. "Raising awareness about what we do is just as important, it helps us reach more people that might want to help."
The sibling run rescue prides themselves on building relationships with their supporters.
"It's really important for me to be able to personally thank everybody that donates money or supplies to us," Will said. "Letting them know how their money is helping shows them that they are really making a difference. Every dollar helps, and I don't think we say thank you enough."
In the spirit of saying thank you, they also host a monthly giveaway called "Rescue a Rescuer."
"I think that giving back to the community is really important," Will said. "On the first of every month, we honour a foster, volunteer or rescuer that was nominated with a donated gift card. It could be for dinner or a spa service, but the rule is that they have to use it on themselves."
At the end of the day, Will said that he hopes his work inspires other kids to make a difference.
The family has big things in the works to continue to help animals locally and beyond. Will is working on a children's book, while Jada is preparing to launch a new item to raise money and awareness for the rescue. They also continue to sell merchandise like clothing and stuffed animals that support the work that they do.