Brantford 99ers forwards Liam Shwedyk and Jaden Lee recorded natural hat tricks to lead their team to victory in the final game of the season against the Stouffville Spirit on Thursday, April 7.
Both teams came out quickly to start the game with great tempo and pace, with end-to-end action at both ends of the ice. Brantford got on the board first when Shwedyk buried his first goal of the game 3:46 into the opening period. Shwedyk tallied his second goal eight minutes later to give the 99ers a 2-0 lead. Brantford continued their strong play through the latter stages of the first period, capitalizing on their aggressive forecheck and solid play in the offensive zone. The 99ers continued to dominate the play, adding to their lead when forward Jaden Lee got a bounce and beat Spirit goaltender Cody Ticen to give the 99ers a commanding 3-0 lead after 20 minutes.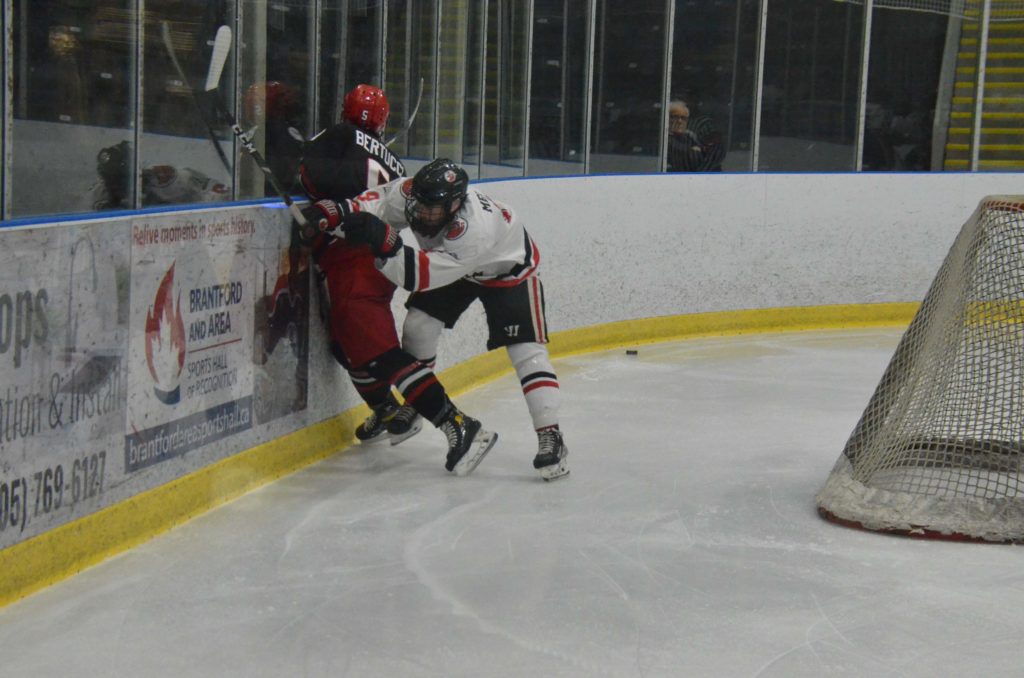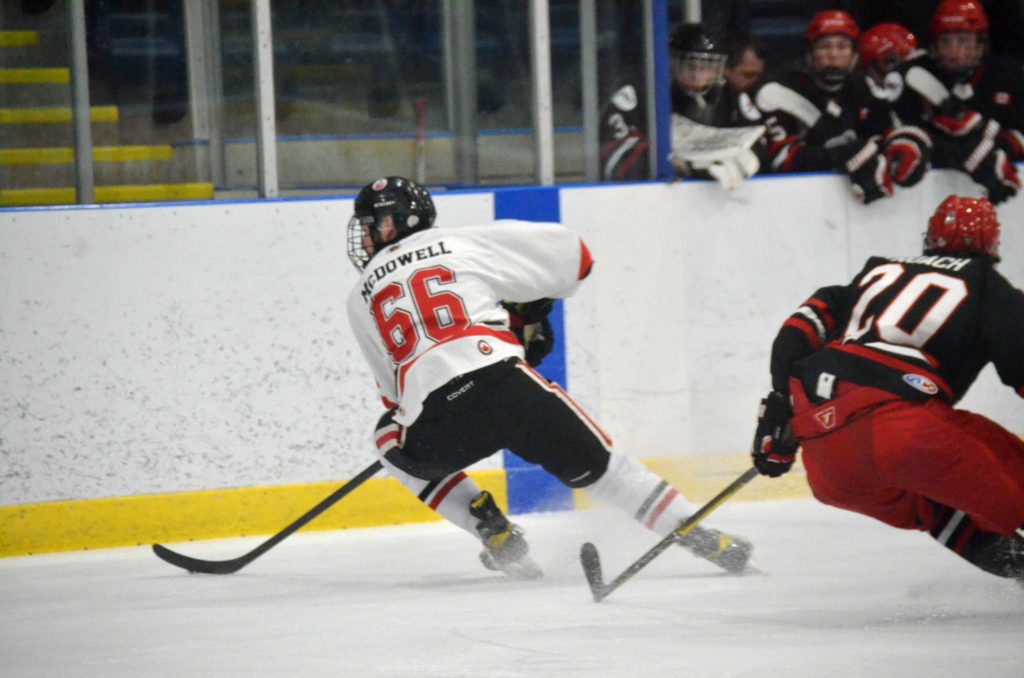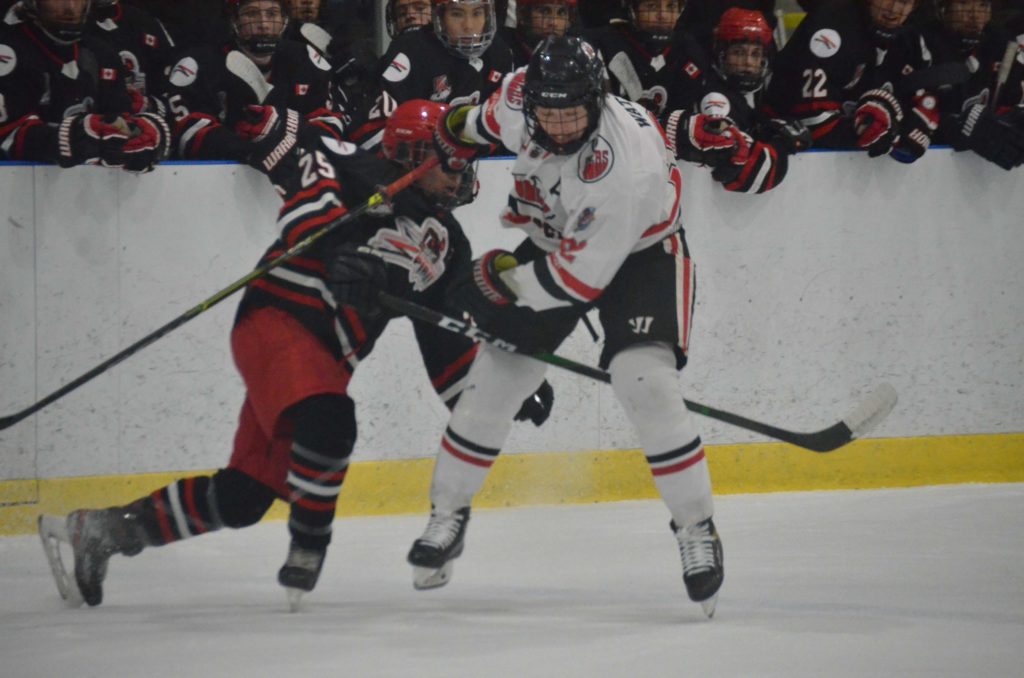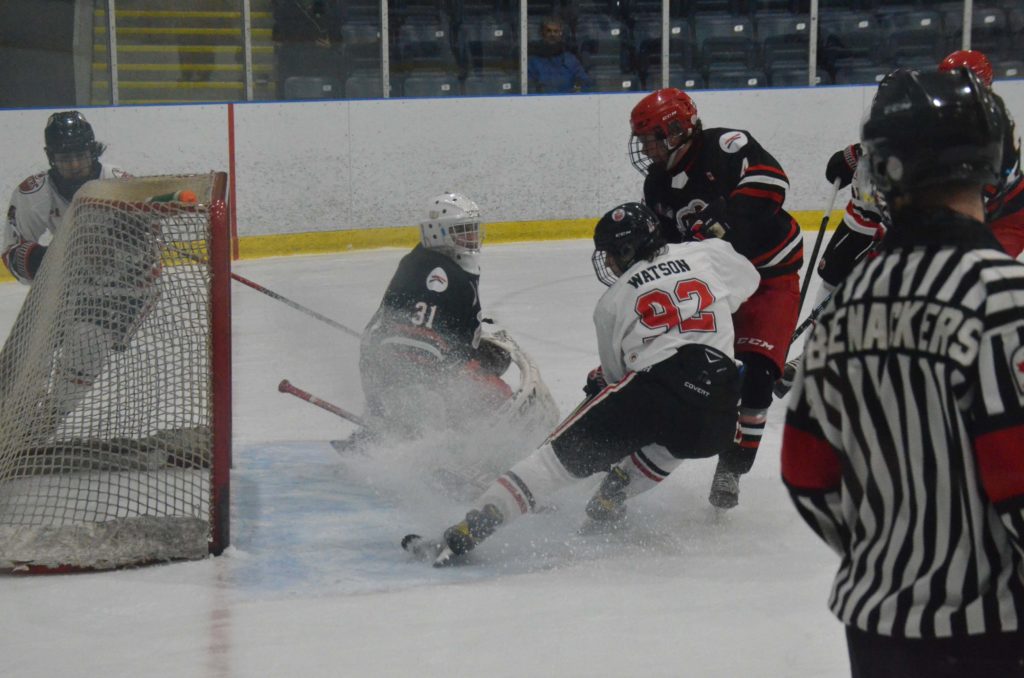 The Spirit came out strong to start the second stanza, dominating the play for the first several minutes. Both teams picked up the physicality through the early stages, leading to several offsetting penalties. Stouffville scored their first goal five minutes in to cut the 99ers lead to 3-1 early into the period. Brantford regained their three-goal cushion two minutes later when Kurt Watson scored a powerplay marker to open up a 4-1 lead. 90 seconds later, the 99ers increased their lead to 5-1 off the stick of Jack Robertson. The Spirit got one back four minutes later but Brantford responded 11 seconds after that when Lee scored his second of the game. With 5:34 remaining in the second stanza, Shwedyk recorded the natural hat trick, giving the 99ers a 7-2 lead after two periods.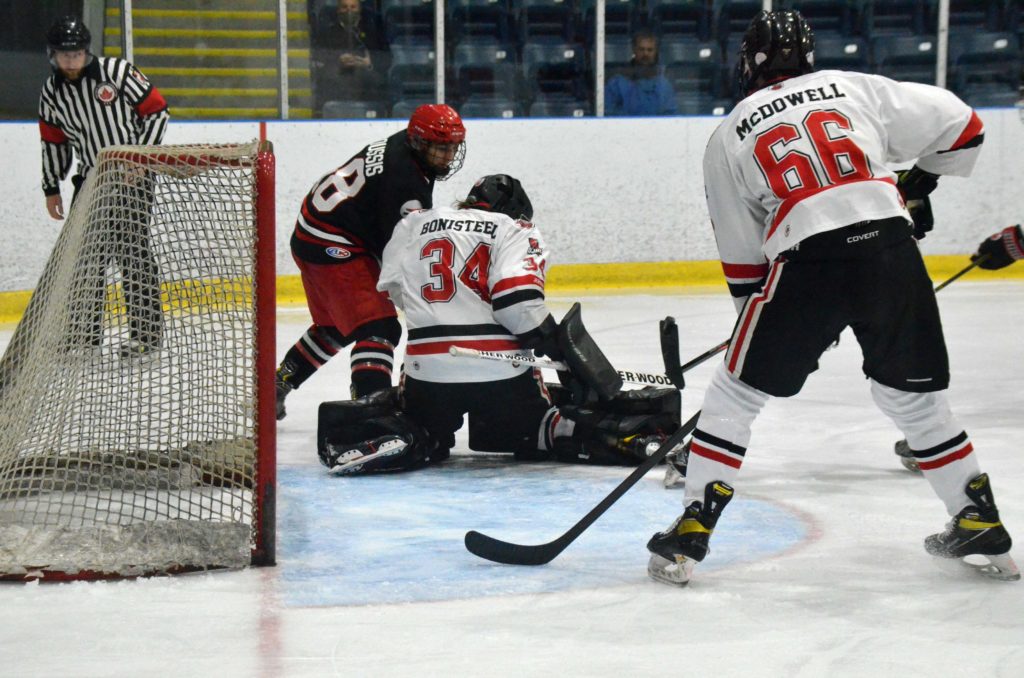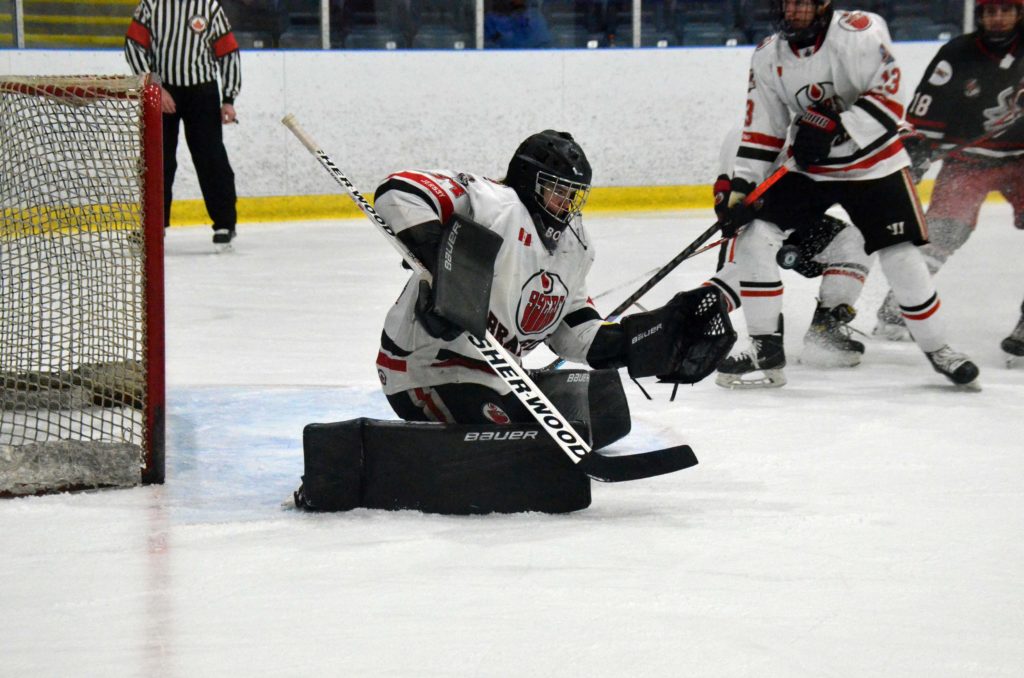 Brantford came out aggressively to start their final period of the season, outskating and outworking the Spirit through the opening 40 seconds, leading to their third powerplay of the game. The 99ers couldn't capitalize with the man advantage and shortly after the powerplay expired, the Spirt cut Brantford's lead to 7-3. Brantford came alive after the goal, dominating the play at both ends of the ice, scoring two goals in six minutes to take a commanding 9-3 lead. The 99ers outworked and dominated the Spirt through the last five minutes on their way to a win in their final game of the season.