The Survivors' Secretariat began their work on completing a search of the 500 acres of the lands associated with the former Mohawk Institute Residential School on Tuesday, November 9.
Members of the Secretariat, along with officials from Six Nations of the Grand River and residential school survivors, addressed the media during a press conference to begin the proceedings. Speakers included Dawn Hill, a former Mohawk Institute student, Mark Hill, Chief of Six Nations of the Grand River Elected Council, Kimberly Murray, Executive Lead of the Survivors' Secretariat and Darren Montour, Chief of the Six Nations of the Grand River Police.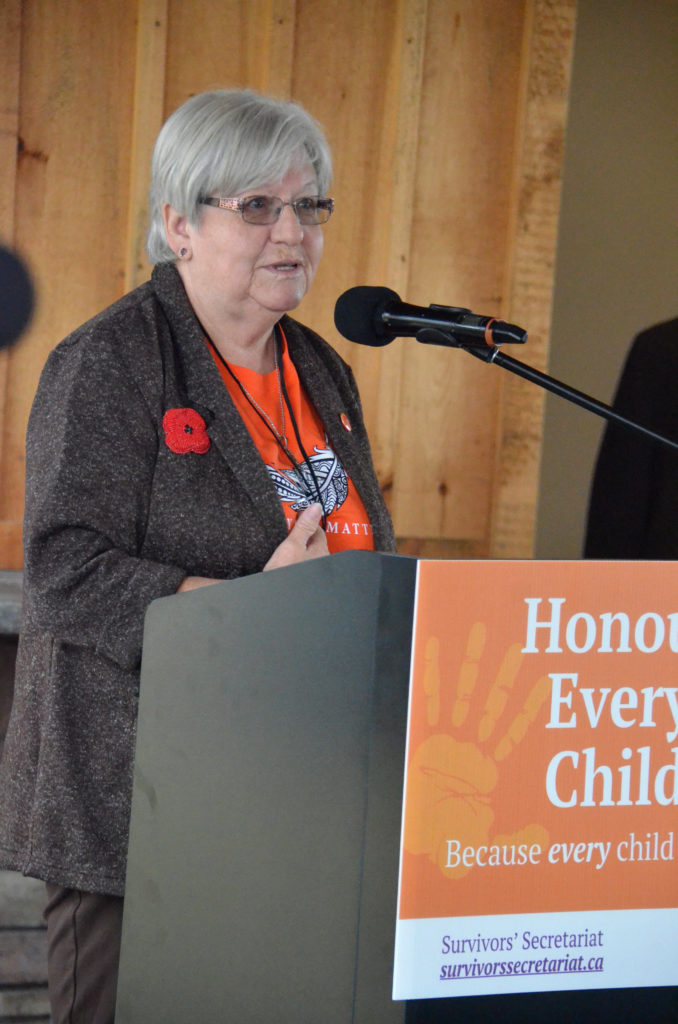 "The Survivors' Secretariat has been working for months to prepare for this day to ensure we are taking the best possible route towards achieving justice for Survivors," said Mark Hill. "I would like to commend everyone involved in this investigation for their continued efforts on this important work. Our focus now is on preparing our community for the potential findings of the search and providing adequate mental health and crisis support to those who may need it."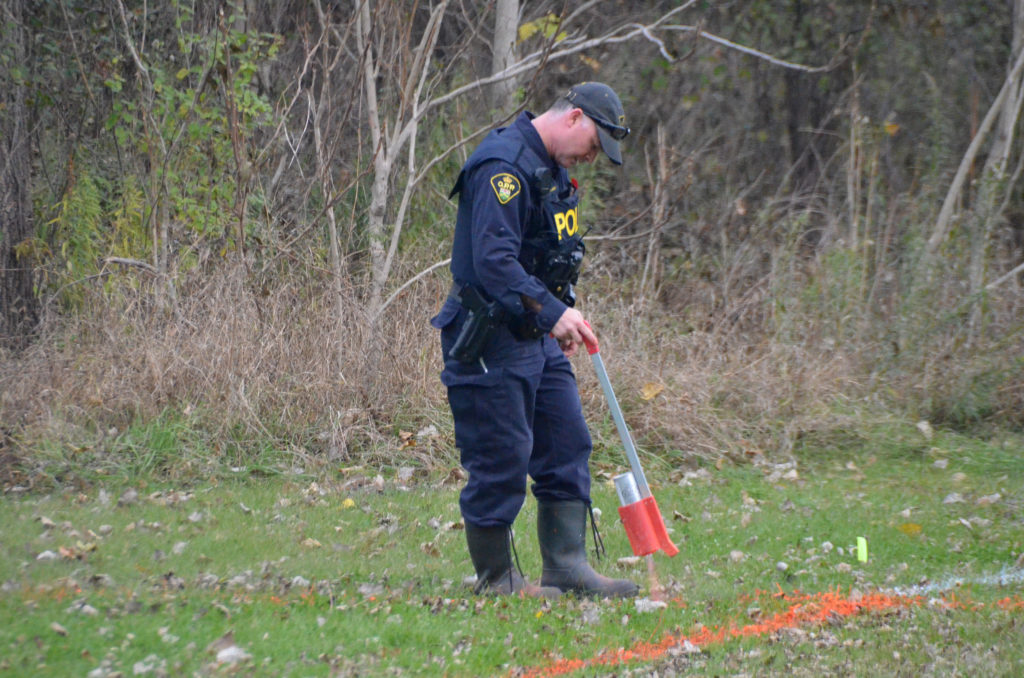 Before members of the media were invited to visit the search grounds, Murray reminded attendees that the proceedings are considered a death investigation and to respect the barriers and the work being done by members of the different police agencies.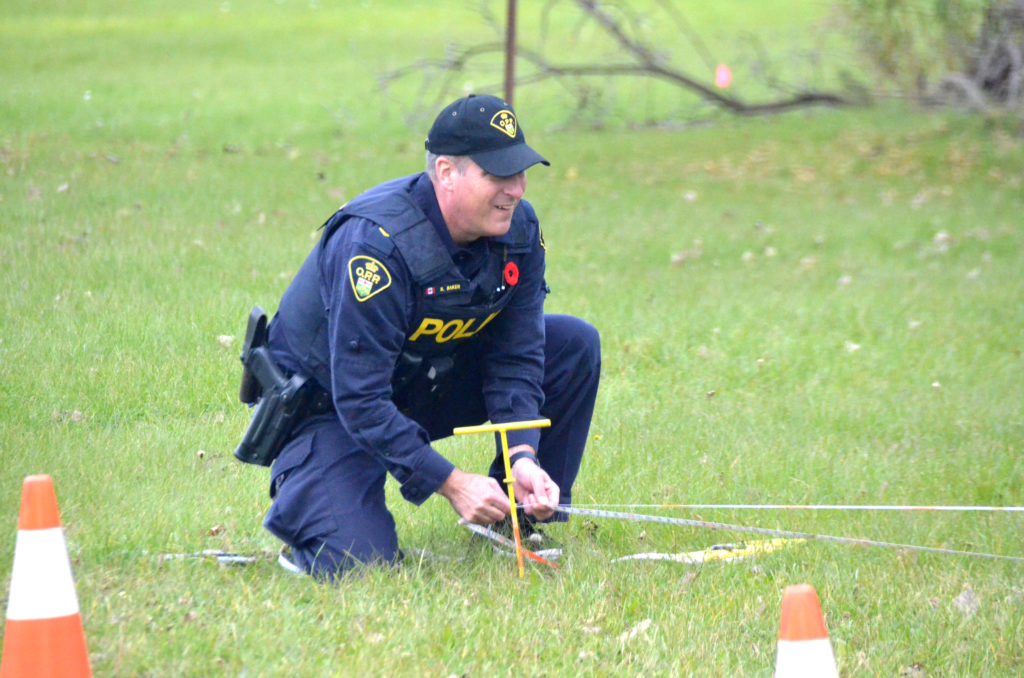 Members of the Six Nations Police, members of the Ontario Provincial Police (OPP) and community members were using two ground penetrating radar (machines) to conduct numerous grid searches during the first day of work.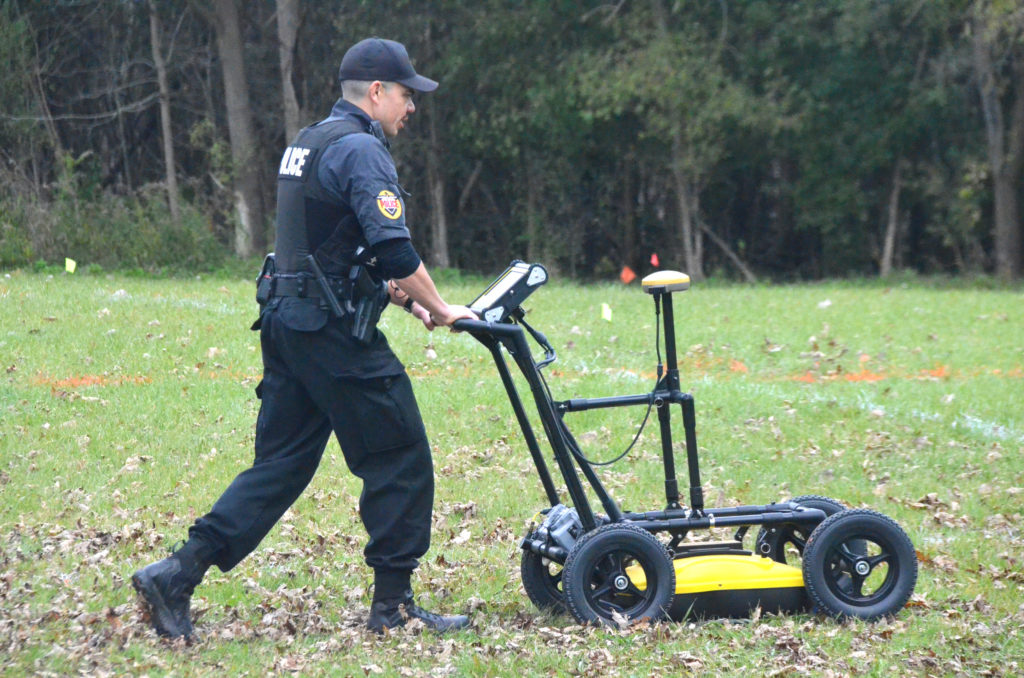 "This is heavy work that needs to be done. As Survivors we take comfort in knowing that this Sacred work is being done in a good way with our community members' participation. We have been clear that the search must be Survivor-led and community-involved," said Sherlene Bomberry, a residential school survivor.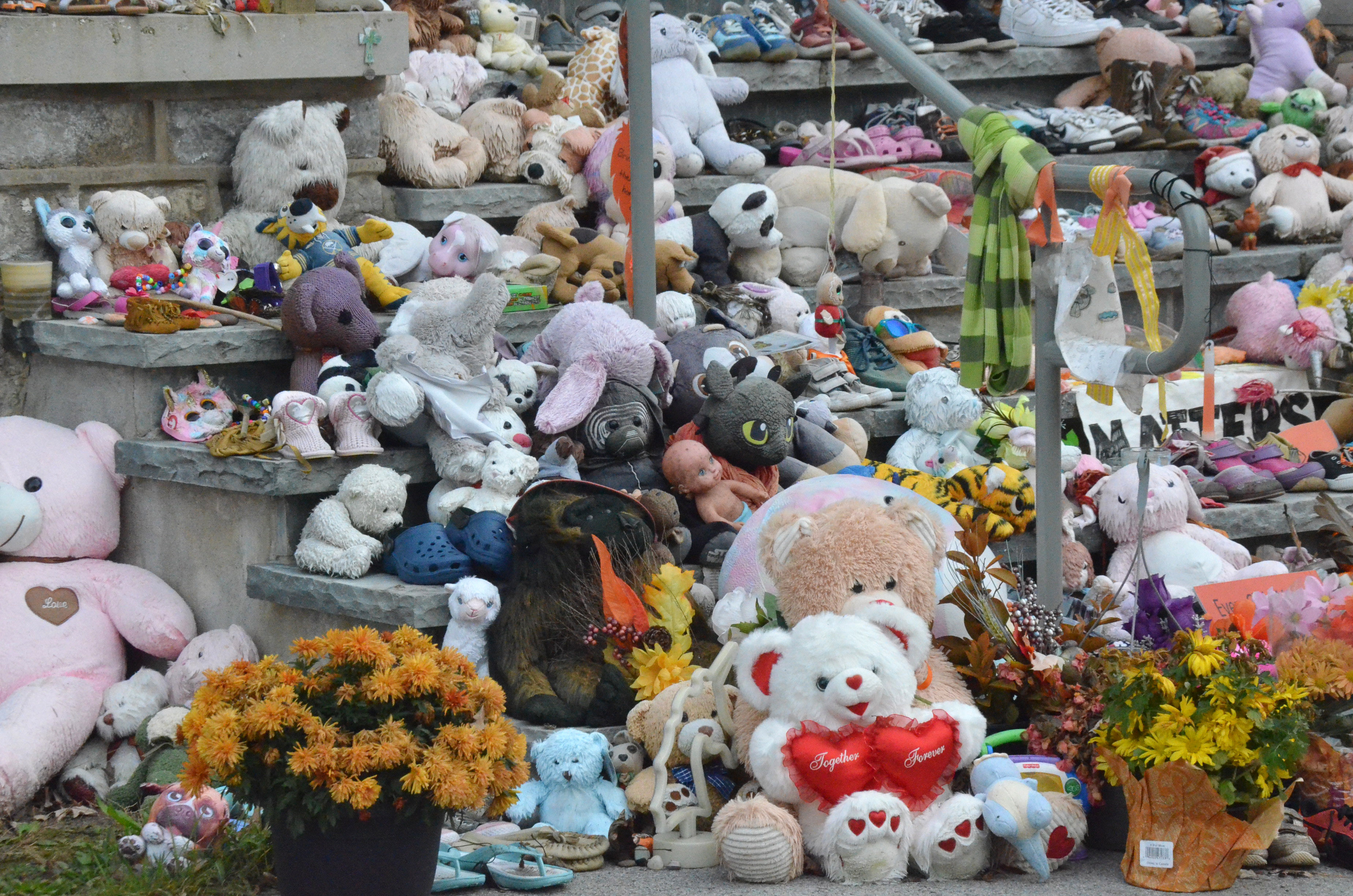 The work will be arduous as it takes one hour to scan a 10-metre by 10-metre grid and for police to scan 100-acres of the property it will take approximately 200 days to complete.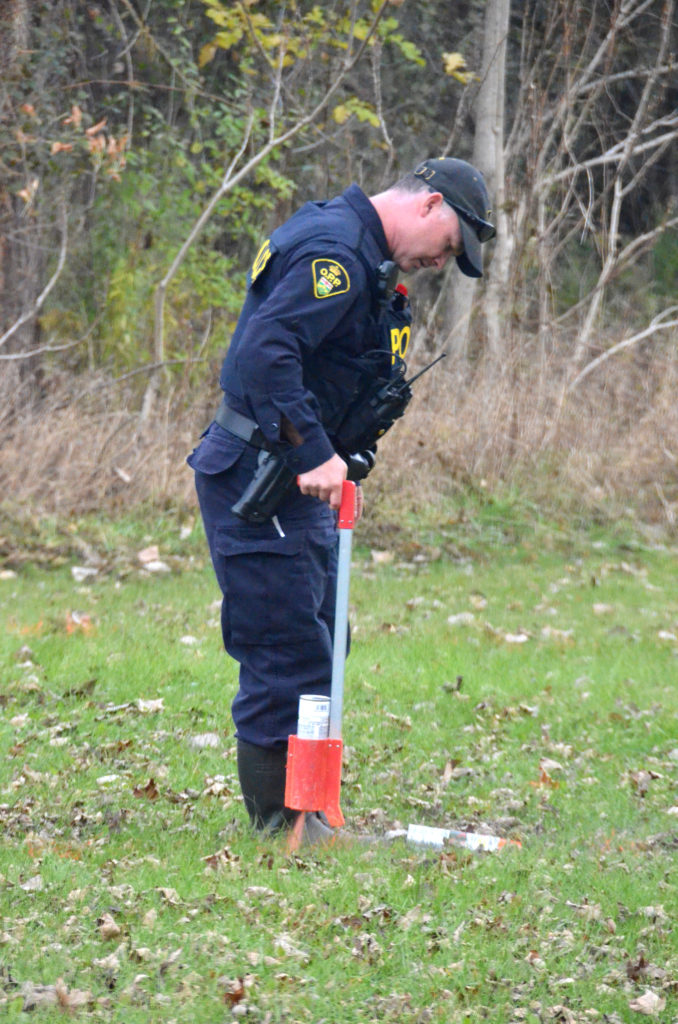 Regardless of the demanding scope of the work, Darren Montour, Chief of the Six Nations Police, said this will be very rewarding for all of the officers involved.
"We will find them and bring them home," said Montour.
After getting a look at the work being done, media had the opportunity for one-on-one interviews with residential school survivors, including Dawn Hill.
"I never felt like my life was threatened. They did call us by numbers and I was #54," said Hill. "I got strapped and it wasn't like I was bad, I guess I would say I was one of the mischievous ones."