After a two-year hiatus due to the pandemic, the Brantford Santa Claus parade and after party return to kick off the holiday season on Saturday, November 26. 
"JCI used to run the parade for over 40 years I believe," said Jennifer Middleton, coordinator of special events in the City of Brantford ."This year unfortunately, due to volunteers, they weren't able to pull it off. Everybody loves the Santa Claus parade, it's a fan favorite and we couldn't we couldn't go without seeing it happen again this year. So the city quickly jumped in, pulled together all of our resources and are able to host this event."
While the city is taking over this year, Middleton said that they have no plans to make any major changes.
"We really want to keep the status quo," she said. "We came up with the Making Spirits Bright theme and that's exactly what we want to do. We want to bring back the spirit to this community."
With only a month's notice, city staff was worried about how many groups would be able to pull together floats for the event.
"The community was really quick to jump on board with us and submit their applications. We're currently sitting at almost 60 registrants to participate in the parade. It's going to be awesome and long and enjoyable for everyone involved."
Middleton said that this year's parade spectators will see floats from non-profit organizations, companies and independent people who just love Christmas. The Jeep club will also return, with more than 15 decked out in their best holiday decor.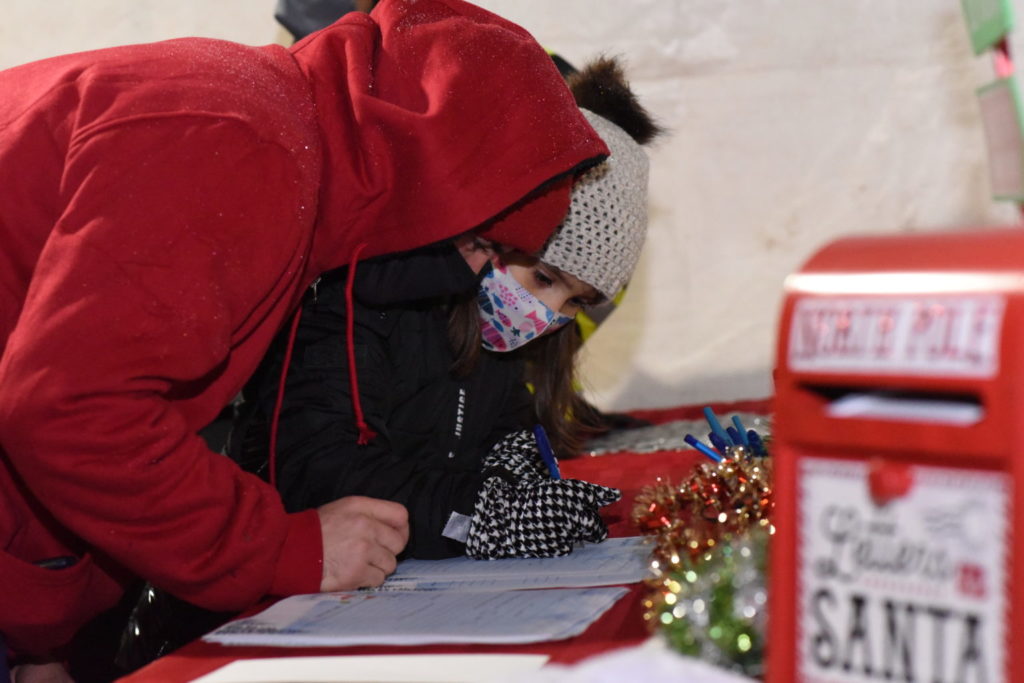 Following the parade, the fun will continue at the Parade After Party in Harmony Square.
"Once the sleigh gets to Harmony Square, Santa will hop off and the fun will continue," Middleton said. "We're going to do a Christmas tree lighting, photo opportunities with Santa and Mrs. Claus, character meet and greets, free hot chocolate and cotton candy, a mini ferris wheel, and a station for kids to write their letters to Santa."
Donations of non-perishable food items will be accepted throughout the parade and the after party for the Brantford Food Bank. Cash donations will be accepted towards offsetting the cost of the parade.
"There are so many people in our community struggling at this time of year, so we want to make sure that every family has a meal on their table, especially during the holiday season."
The parade will make its way downtown on Dalhousie Street at 6:00 p.m. starting at Stanley Street and ending at Harmony Square where the annual Parade After Party will begin. The public is encouraged to line the streets early to save a spot for optimal viewing.