After a successful marathon running career, Rick Mannen has been focused on providing leadership on various community initiatives as well as mentoring and coaching the next generation of high-performance runners.
However, a major turning point in Mannen's life happened over a decade ago.
"2012 was an interesting year because I underwent brain surgery for a growth…After the surgery, I wasn't able to go back to the level of work in general management for a large distribution company…at that point, I didn't know what I was going to do in the future," said Mannen.
Mannen continued, "Recovery took about four months. During that time, I had a [former] Olympic Canadian marathoner and distance runner contact me and say that there could be an opening as a coach…this gave me a sense of purpose again. We went to Japan for a week, and it's a distance relay where each country runs a distance relay race against each other. And Canada was seventh that year, which is one of the top finishes in the history of that race for Canada."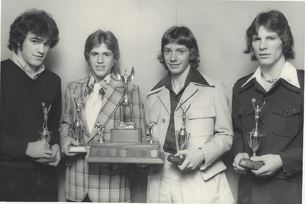 However, Mannen already had a rich and distinguished career as a runner which started in sixth grade when one of his teachers recruited him into the cross-country team. His growth and success as an athlete continued into high school—where he excelled in various track and field events including 100, 400, and 800 meters.
Mannen said, "There was a team relay team of four of us and we broke the Canadian Juvenile & Junior Outdoor 4 x 800m relay record, which stood for about 12 years. I think that was my first real introduction to how much I enjoyed running and how successful I could be at it. I also broke a lot of records at Pauline Johnson High School that still stand today."
A few years later, after graduating, Mannen started to take running to the next level, even qualifying for the world-renowned Boston Marathon during that period, despite dealing with some low points.
"I started running distance and tried my first marathon in 1978…but when I finished that race I hadn't properly trained. I was doing some distance training, but I did that race on a whim, and I honestly don't remember the last seven or eight miles of it. I was in a state of hallucination and in pain when I finished it," he said.
He continued, "I suffered a lot of repetitive injuries and chronic injuries, and looking back, it was because I was still fairly young; I was only 20. And I think my body just had to go through that period of time five or six years of injury and building and getting stronger, and being able to handle that kind of training at that level."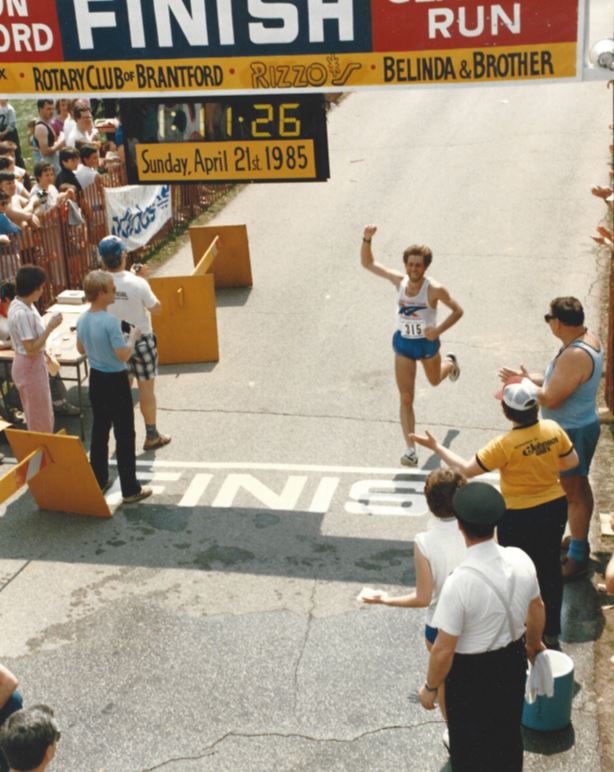 Nevertheless, Mannen carried on training and running in a myriad of events, and by 1983, he decided to hire a professional coach while also finding a good training partner which quickly paid dividends.
"1984 was probably my first real big breakthrough when I went to the Skyline International Marathon from Buffalo, New York to Niagara Falls, Ontario. I won the race and ran one of Canada's top five marathon times at the time. Then for the next 10 years, I was top 10 in Canada every year…and won seven international marathons, including the Hong Kong Marathon in 1987 and the Toronto International Marathon in 1986. And then also made the Canadian team go to the World Cup championships in Seoul, South Korea in 1987. And that's where I ran my personal lifetime best and second, fastest time on the Canadian team that year," explained Mannen.
As Mannen continued to run competitively into the 90s, his success didn't go unnoticed in the community as he was inducted into the Brantford and Area Sports Hall of Recognition in 1987. Mannen also contributed to the local sports community.
"I've always felt that it's important to give back to the community [and] I've always had a strong sense of that because the community always helped me out….coaches, teachers and businesses showing support [and now] it's been well over 50 years that I have been involved in some level of volunteerism within Brantford and Brant County. I've been on a lot of committees over the years; I have been an executive member of the Brantford and Area Sports Hall of Recognition for at least 40 years," explained Mannen.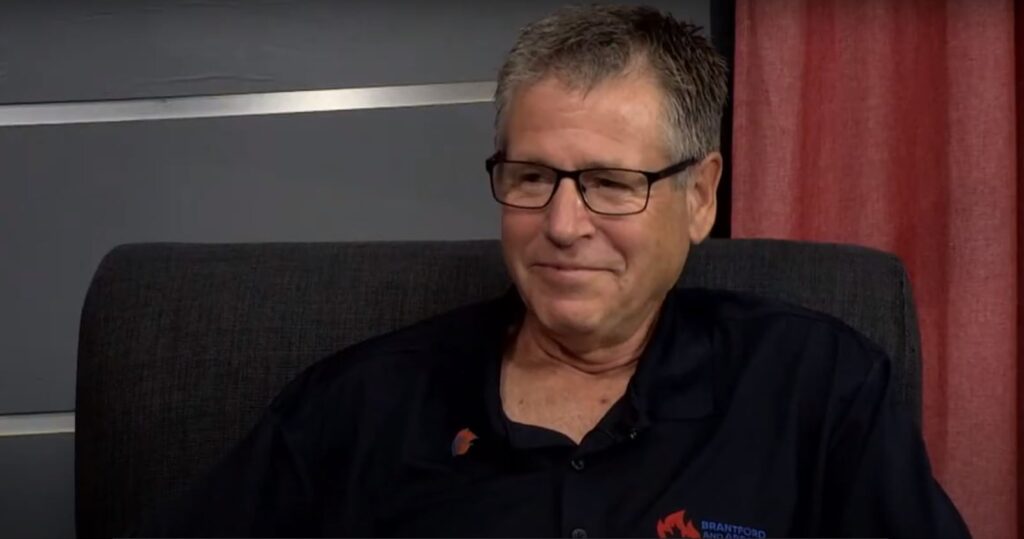 Along with his volunteerism, Mannen has also given back as a coach, which he and his wife Josie planted the initial roots in the 1970s and 1980s until coming back fully invested in 2012.
"It started when my [then future] wife and I ran for track and field club around 1972. And then in 1980, we got involved in the track club, as athletes and then there was a need for some coaches…so we became head coaches…it definitely helped me later in life when I coached all skill levels from beginner right up to international [competitors]," said Mannen.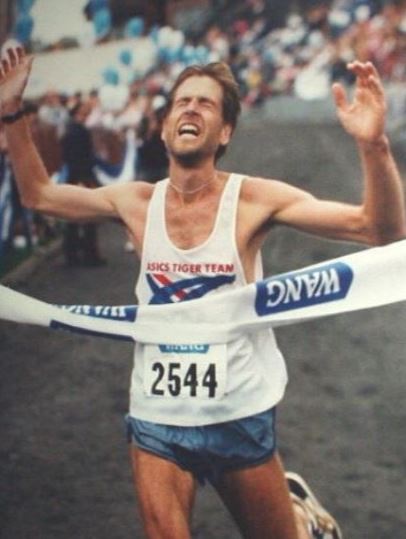 Currently, Mannen has embarked on other projects including one which will shine a light on the rich sports history in Brantford.
"I am compiling the history of Athletics (track and field) in Brantford and the surrounding area over the last 120 years for a book by well-known local sports personality Ross Enslev. The book will celebrate past memories and sports history of our area, provide testimonials of athletes and builders, and the impact that our neighbourhood communities and park programs had on the youth, many of whom developed into very successful athletes and subsequent life beyond sport," Mannen said.