Since becoming President of the Harlequin Rugby Club in 2018, David McLean has continued to grow the sport within Brantford by managing a wide range of programs for all ages.
"When it started it was primarily for senior men through most of the 1950s, 1960s, and 1970s. [Then the club] started to look at establishing a permanent home [and] bought the property on Powerline Road…putting together the clubhouse and the three pitches. Also, we established a junior program in the 1980s…[which] helped introduce rugby to a new generation. And that actually continued down to our minis program as well. [We have a] full slate of programs with over 525 active playing members, and just a plethora of coaches and volunteers to help make this organization run," noted McLean.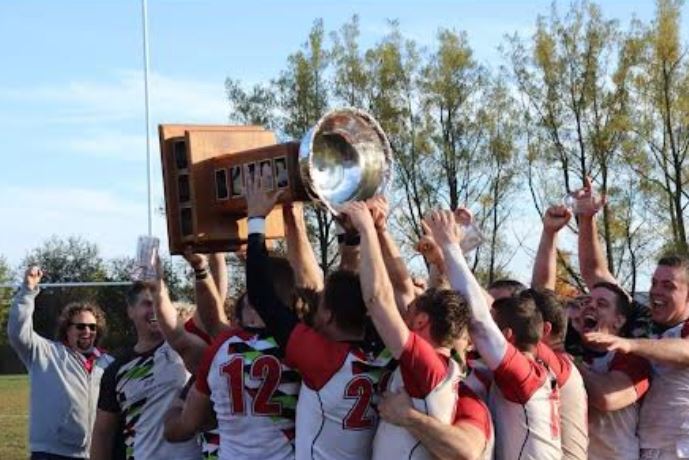 However, after COVID hit in 2020, McLean had to make some adjustments.
"We maintained a lot of our core offerings but did introduce some nonplaying members into a noncontact version of the game. We really changed some of the times and dates [for the] minis programs to allow it to be more accessible for people. We also worked with a lot of different local organizations to introduce rugby," explained McLean.
Mclean, who is a World Rugby Level 2 trained coach, as well as a Level 1 referee, noted. "We've seen a growth of our minis program that has almost doubled over the last couple of years…It's just fantastic to see all those little ones out there; just fill in the park and running around," said McLean.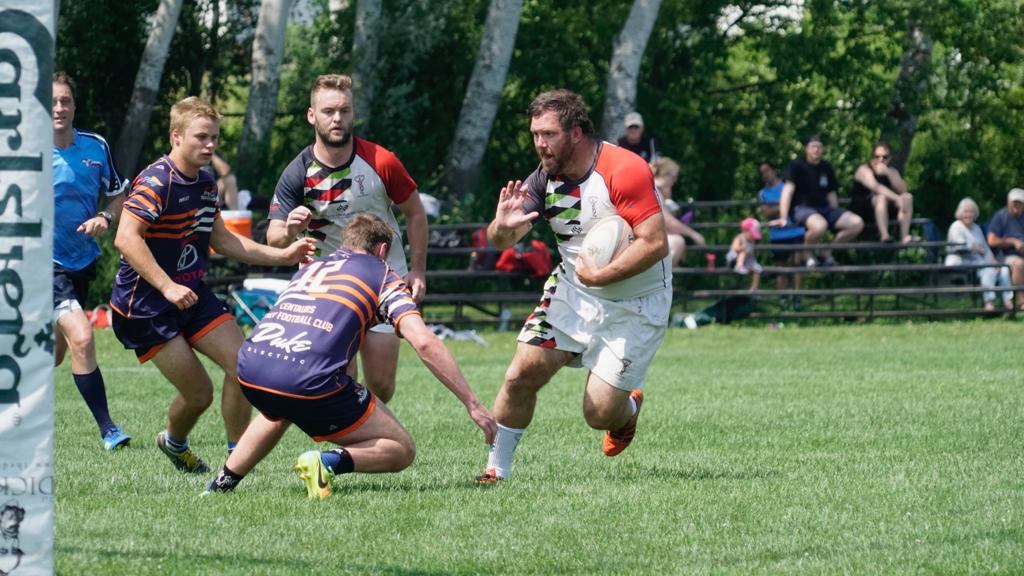 The Harlequin program which was established over seven decades ago by George and Vince Jones in 1950, not only has continued to thrive in Brantford and Brant County but remains one of the more successful rugby programs in Ontario.
"Competitively, we're right up there with the best. Our junior programs are very strong, based on the strength of our high school programs as well…Brantford Collegiate Institution and St. John's College have been perennial powerhouses within the Ontario high school programs. So that does translate into the juniors as well," said McLean.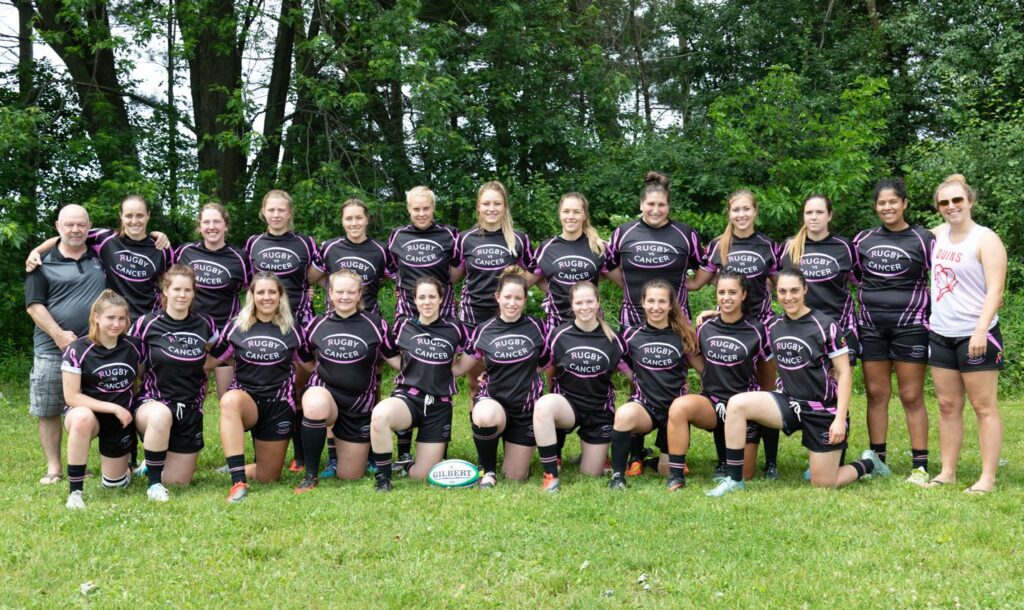 Mclean, who has compiled an impressive resume, coaching on various levels, continued. "Our women play in what they call the Ontario Women's League (OWL), which is the highest competitive [level] here in Ontario. We are competing with the top eight clubs," noted McLean.
He continued on the success of the program.
"[We] won the Marshall League Trophy this year, placing first in Ontario, and currently [we have been getting ready] for the Marshall Final Championship, which is the McCormick Cup. We have won that a couple of times throughout history and we have been perennial contenders for that being in the semifinal game for the last decade-plus and having won in 2016, 2017, and 2019," noted McLean.
McLean, who also coached the Wilfrid Laurier University women's Rugby team since 2020, said.
"A lot of our members also volunteer their time in the high schools…we have a lot of coaches that are community coaches within high schools…bringing some of their knowledge and expertise to the next generation," said McLean.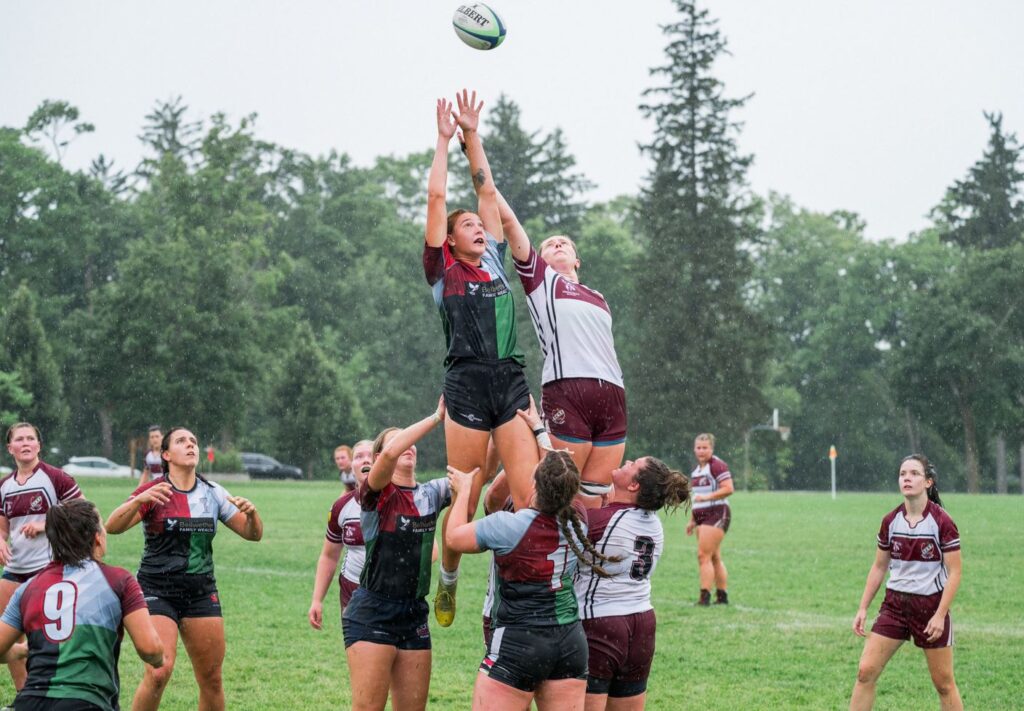 Mclean continued, mentioning the growing appeal of Rugby in Brantford and across Ontario.
"There's a lot of awareness and education around rugby as well as its benefits. Obviously, it is a contact sport, but it is a contact sport with very disciplined rules and a culture of respect [towards] opponents [and] the referees, and for everyone that's involved that's a key tenant of, of the sport, respect," said McLean.
Mclean, has continued to relentlessly promote the Harlequin program as well as rugby in Brantford and beyond.
"It is a community, we will battle on the field and the battles are ferocious, but then the second that game is over we are all friends off it…Any place that we go, any rugby club opens their arms, including opening their homes… they'll bring us into their houses and you'll meet the families. That's a big part of our culture," said McLean.