Since Jessica La Ronde was a child, she has had aspirations to play softball at the highest competitive levels.
And this past summer, La Ronde has taken another step closer to fulfilling her dreams after playing in the Canadian Nationals in Saskatchewan.
"We came in second place in the nationals…we faced some tough teams including ones from British Columbia…But my whole team definitely showed up to play," said La Ronde.
La Ronde continued, "But something that also meant a lot to me was just being able to bond with my team and be able to watch all those games and all those talented people also playing at nationals."
However, La Ronde almost didn't have a chance to play at the Nationals if it wasn't for the community's help and support.
"My dad had gotten sick [and] we didn't exactly have all the funds for me to go to Nationals…I don't usually ask people to help us, but at that moment, we needed it. So, we made the GoFundMe page…and the community definitely stepped up and donated which meant a lot to me," she explained. "That whole week [at the Nationals] meant a lot, just knowing that I had a community behind me that wanted to see me succeed…it just gave me time to spend time with my dad and bond with him. It was definitely a humbling and an eye-opening experience."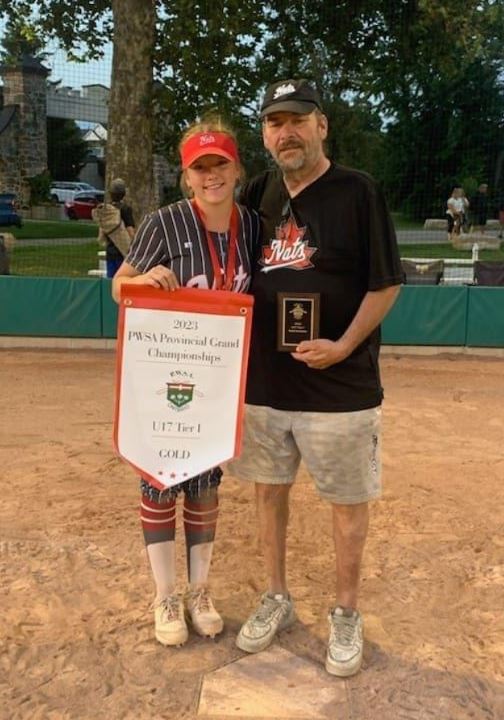 However, La Ronde, who was born and raised in Brantford, has developed her skills by playing locally for the Brantford Bobcats softball team and explained her time there, especially becoming a catcher.
"When I was about eight…we had a game and we didn't have anybody to catch. So, I stepped up and became the catcher… I didn't want to catch at that time, but I just wanted to help the team…it is kind of a selfless position…it's not about me, it's about the team," noted La Ronde.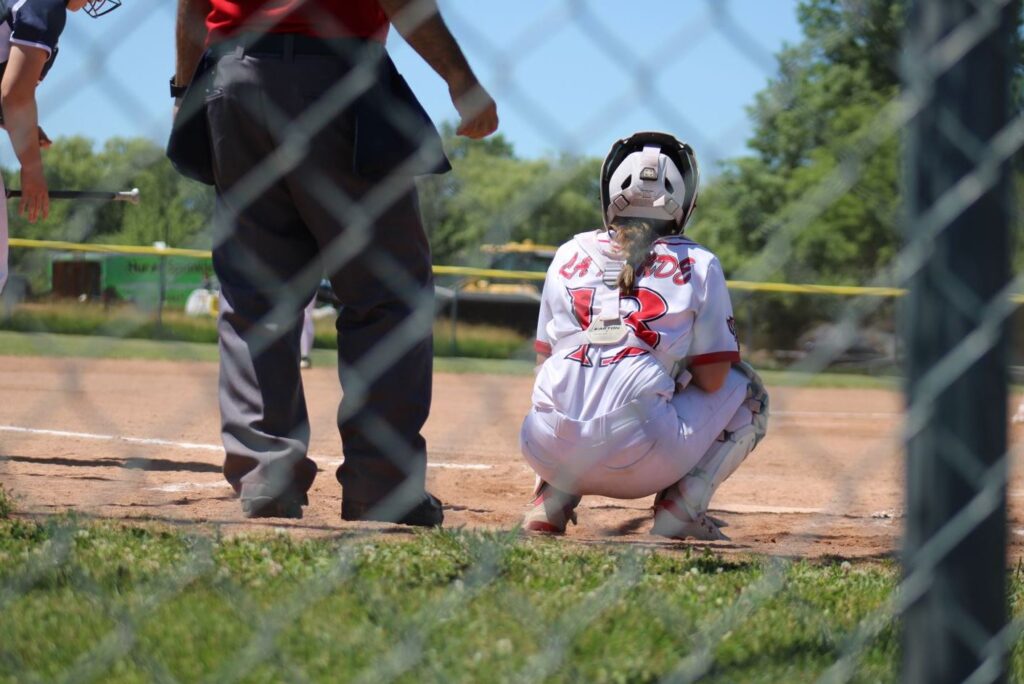 Throughout the years, La Ronde has grown to become an anchor for many of the teams she has played, becoming team captain and ultimately utilizing her experience for the good of the community.
"I just want to give back to the community and I found that the Bobcats is such a good place to do that, it's a family. I find that it was what helped me a lot, [when] the whole team wants you to succeed…And I find that that definitely helped me become who I am today," said La Ronde.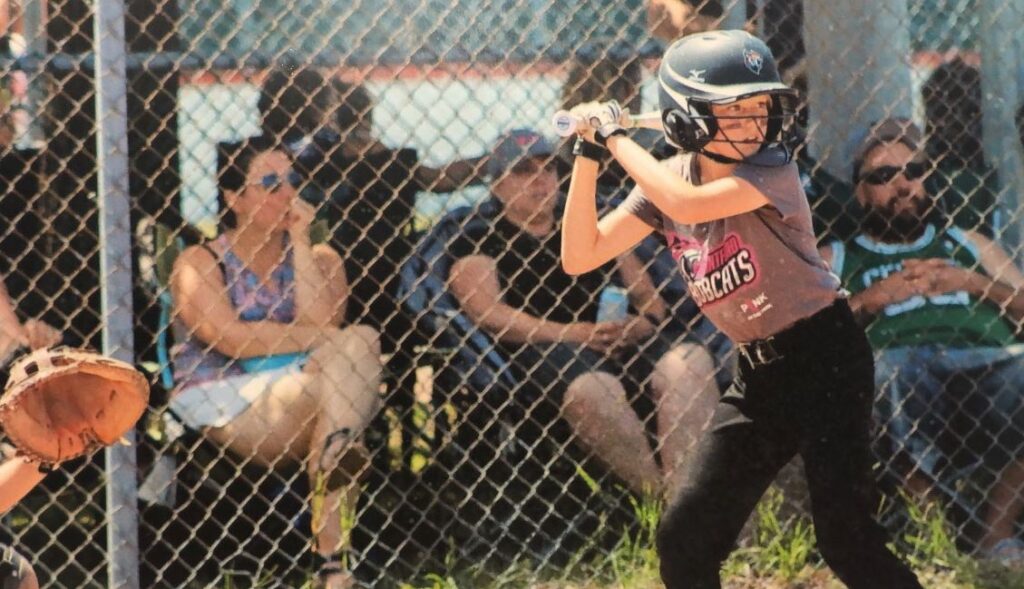 La Ronde, who is currently attending Pauline Johnson Collegiate & Vocational School, has also been recognized for her dedication to sports and the community, being a finalist for both the Phyllis Gretzky Memorial Award for Female Youth Leadership in 2021 and for the Kevin Finney Memorial Award for Sportsmanship and Dedication in 2022 through the Brantford Sports Council.
"It motivated me to keep going [and] it has helped me with my confidence, not only in softball, or volleyball, but in life…getting nominated set it in stone that I was doing what I wanted to do, and that I needed to keep pushing," stated La Ronde.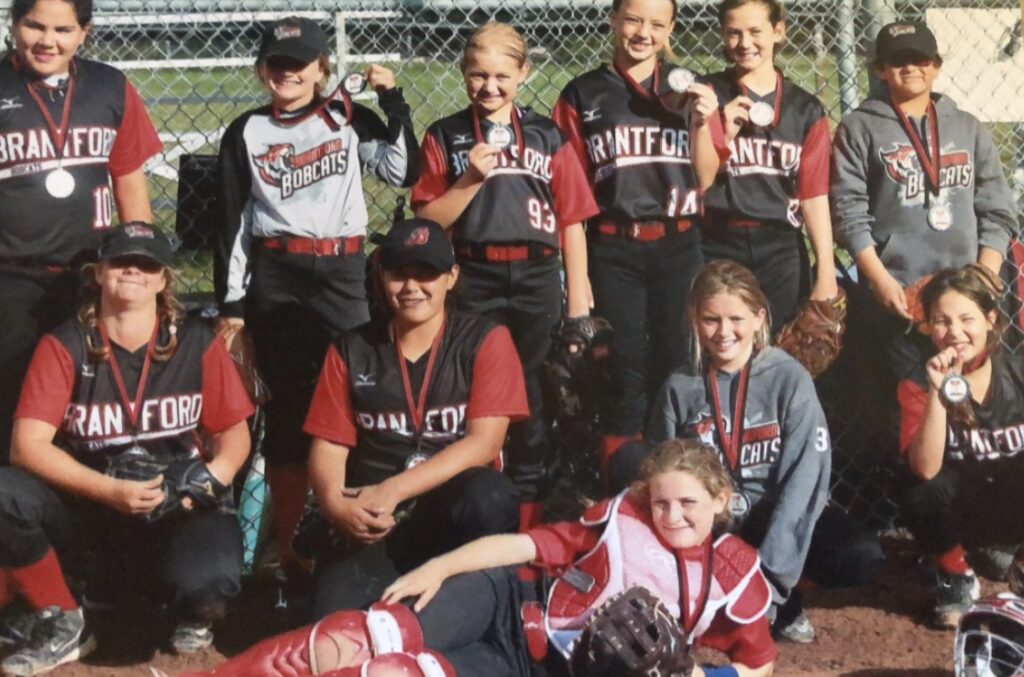 Recently, La Ronde has sought ways to develop her skills in softball, even going to the United States to train with coaches in the National Collegiate Athletic Association (NCAA) as well as looking at her options for continuing her education.
"I'm definitely looking into schools in the US [and] I obviously want to play softball. And that's a big thing to me…I've been in contact with coaches in the US, using the NCSA (Next College Student Athlete), which is similar to college scouting. So, my next step is to find a school and look to play softball in the United States," said La Ronde.
However, as much as La Ronde is a competitor and always looking to get better as a player, she has continually focused on others.
"My biggest thing is that I want everyone to succeed…that's just something that I find that I focus on a lot. It's just helping people, being able to make an impact [and] being a good citizen in the community," concluded La Ronde.