Nearly 400 people took part in the 18th annual Hike for Hospice in Brantford on Sunday, May 15.
The event was the first in-person hike since before the COVID-19 pandemic. While this year's event was held in a hybrid format (virtual and in-person), organizers said they had around 65 per cent of their last pre-pandemic attendance total.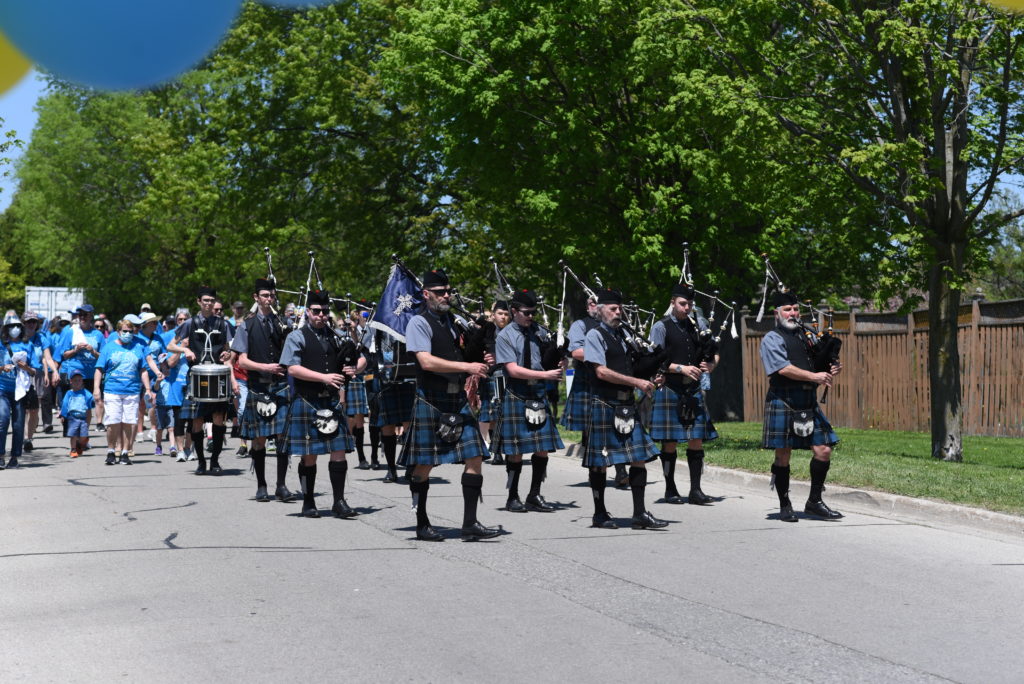 While organizers are still tallying up the final number of donations, they said that by the morning of the hike they had already surpassed $175,000. They said that "it is quite possible that we will surpass the $200,000 mark."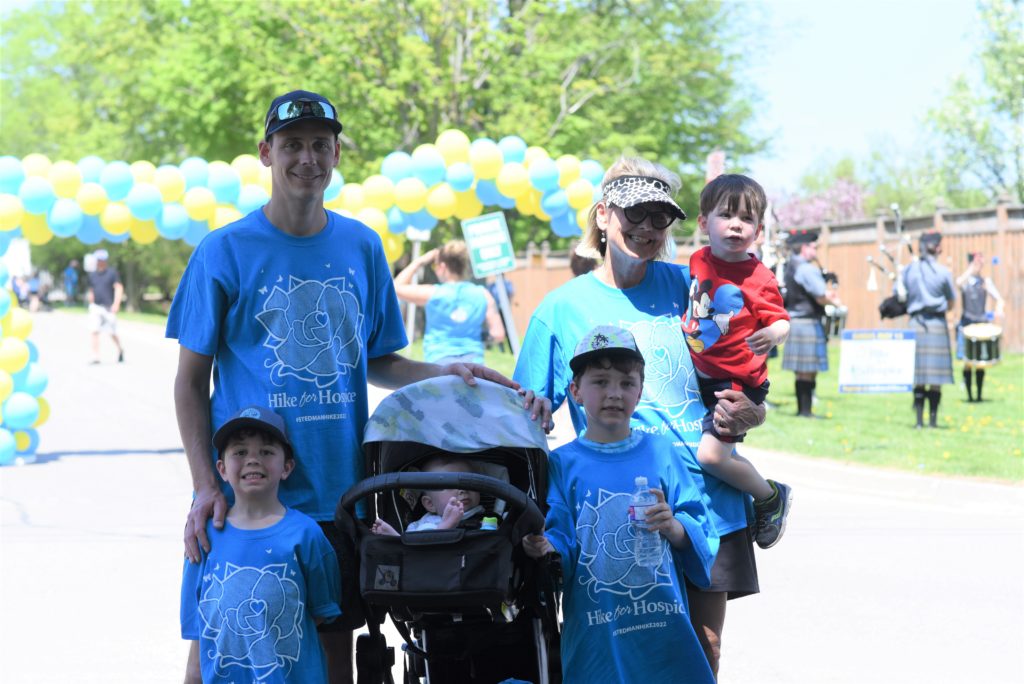 Julie Powell, president and CEO of St. Joseph's Lifecare Foundation, which raises funds for the hospice, kicked off the event by welcoming participants and explaining the importance of fundraisers like Hike for Hospice.
"Over the last 17 years, Hike for Hospice has raised $2.4 million for Stedman Community Hospice," Powell said. "It costs $3.1 million a year to operate the hospice, $1.2 million of that money comes from the community. Events like this are critical."
Following Powell, Gary Payne, director of spiritual care for St. Joseph's Healthcare System, shared a poem about grief and love before leading a rose ceremony of celebration and remembrance.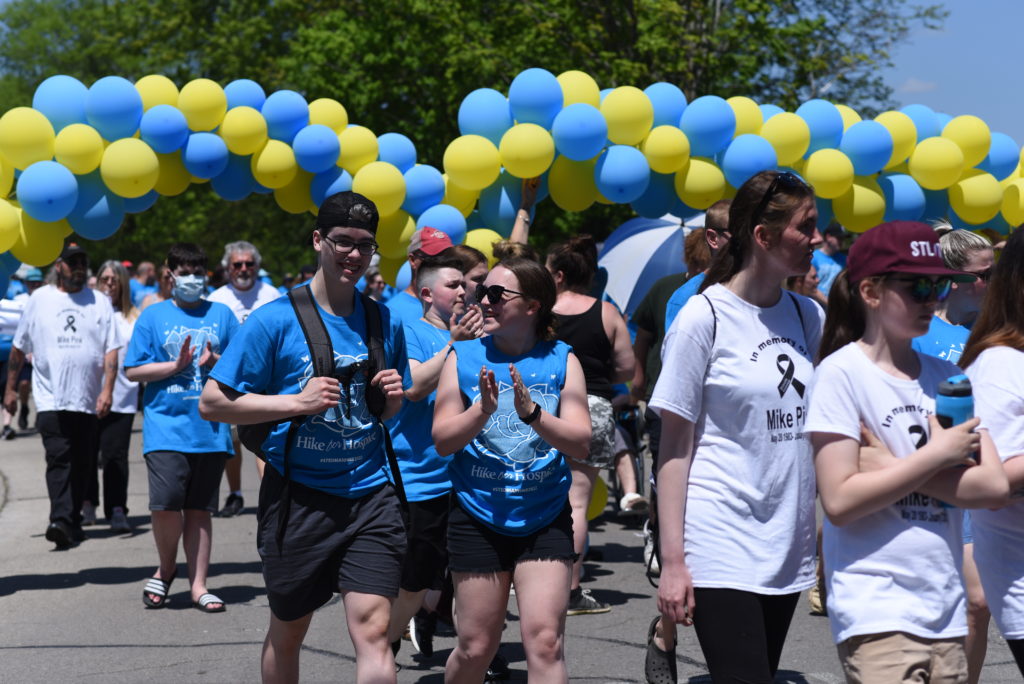 Katie Thompson, owner of KT Fitness, conducted a warm up for hikers before the Brantford Pipes and Drums kicked off the one kilometre walk around Stedman Community Hospice.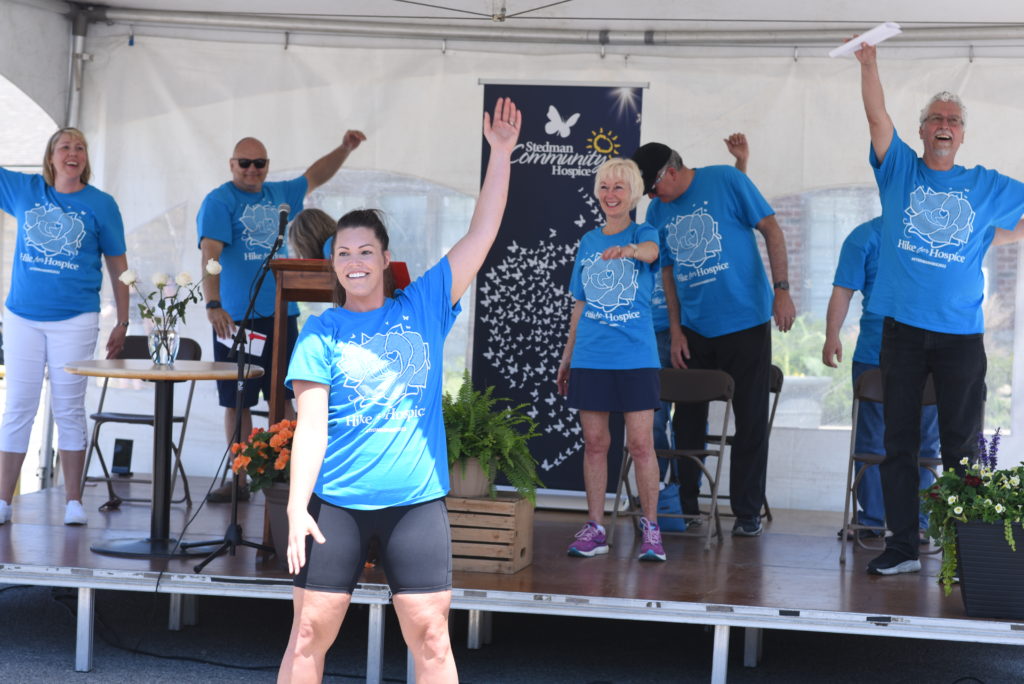 Attendees were treated to boxed lunches following the hike. Princesses from The Glass Slipper Company met youngsters while stilt-walker Doug the Great wandered around the grounds waving to participants.
As of May 15, Anderson Whitehead ranked at the top of all individual fundraisers with $7,850 raised in honour of his late mother Laura. Team Deb topped the ten fundraising teams with a total of $11,676 raised.
The final fundraising totals for this year's event will be shared on the Hike for Hospice website and social media channels by the end of the week.