The London Majors capitalized on a four-run fifth inning to defeat the Brantford Red Sox 8-2 in Intercounty Baseball League (IBL) action on Sunday, May 29. 
Red Sox SP Gabe Bruder started off slow in the first inning, with two Majors taking base. Bruder tightened up his game and pitched three putouts to keep London scoreless.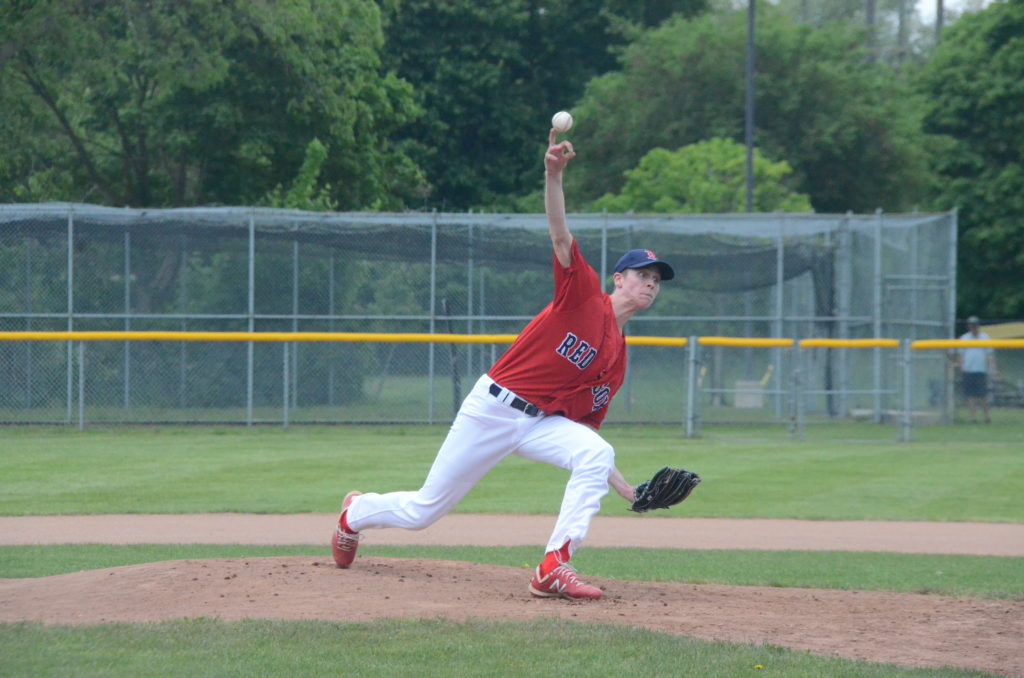 Major SP Owen Boon put up a strong opening performance, sitting down the first three Red Sox batters for a three-up, three-down inning in the bottom of the first.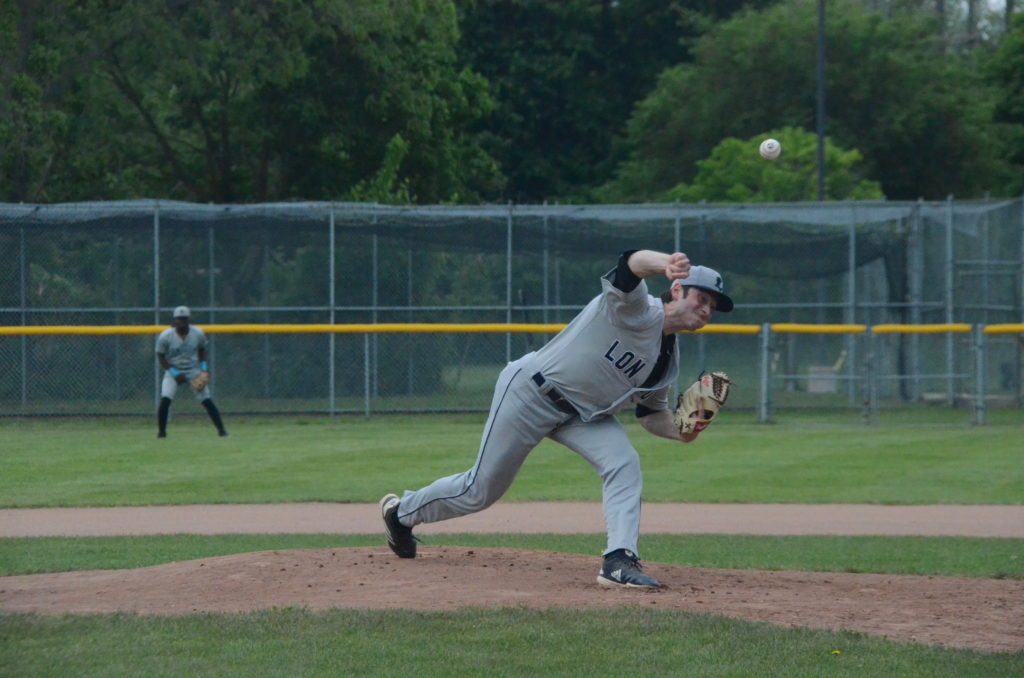 Bruder and the Red Sox responded with two strikeouts and a fly out, keeping the Majors off base in the top of the second inning. 
The Red Sox started the bottom of the second with a flyout and a ground out to the pitcher. With two outs, 1B Spencer Jamieson hit a single to left field before Boon pitched a strikeout.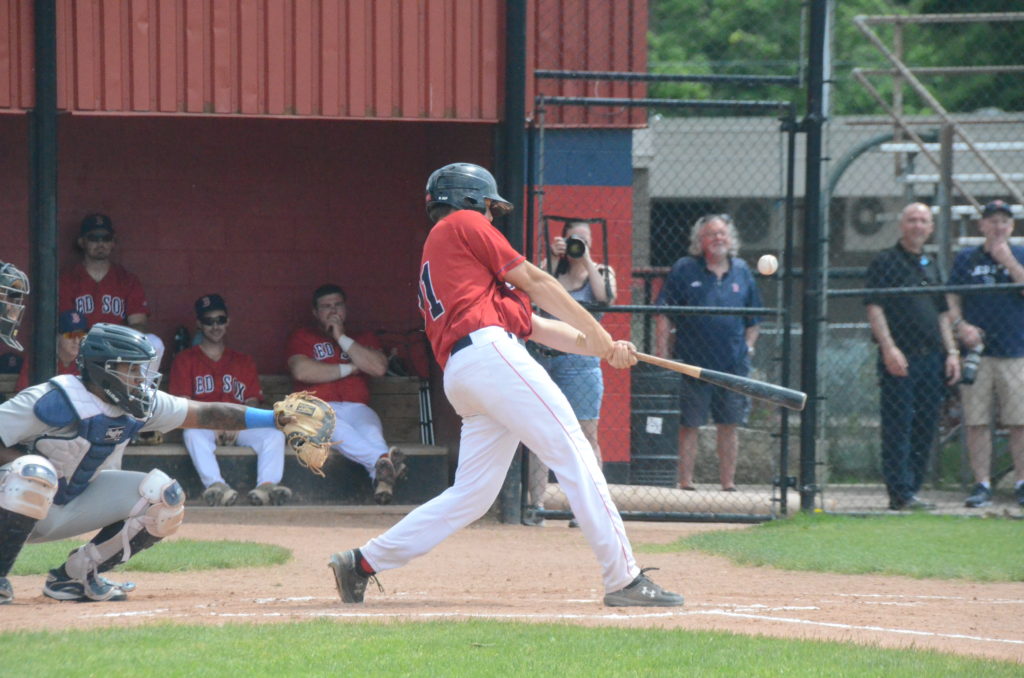 The Red Sox posted two quick outs at the top of the third, but the Majors loaded the bases with two singles and a walk. Majors 3B Taylor Wright hit the third single of the inning scoring two runs to take a 2-0 lead. A groundout to shortstop ended the top of the inning.
The Majors held onto their lead in the third, sitting down the Red Sox with three straight strikeouts.
Brantford kept London scoreless in the top of the fourth before tying up the score at two in the bottom of the inning. With two outs, the Red Sox scored on a wild pitch before hitting a double for a second RBI.
The Majors capitalized on a tired Red Sox pitcher in the top of the fifth, loading the bases with a single, a walk and an advance after being hit by a pitch. Wright hit a fielder's choice single with one RBI, while the Sox caught Robert Mullen at second base for their second out. Majors RF Starling Joseph came to the plate and hit a home run , scoring three to take a 6-2 lead. Brantford RP Yusei Teraoka came in for Bruder after the homerun and a ground out to second base ended the top of the fifth.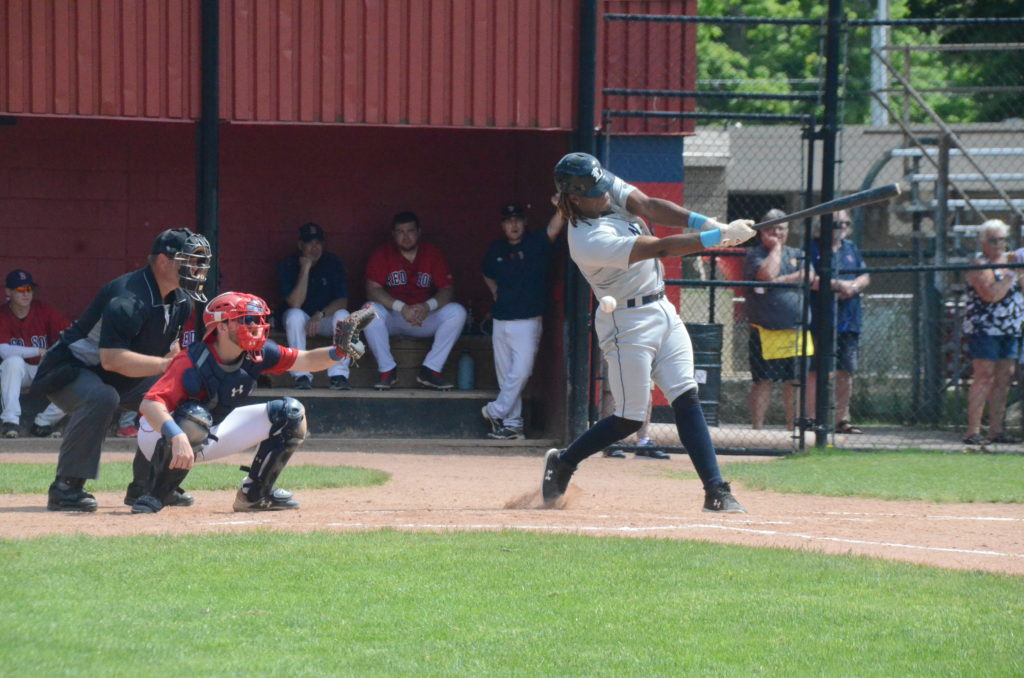 The Majors shut down the Red Sox in the fifth inning and for the remainder of the game. London added one run in the sixth inning and another the eighth inning to post a final score of 8-2.