Brantford Red Sox defeated the Hamilton Cardinals 10-6 for their second consecutive win at Arnold Anderson Stadium on Saturday, July 22, 2023.
Danny Howat took to the bump for the Sox, having a solid first inning of work, getting three of the first four batters out.
Brantford came out quickly to start the game, getting a leadoff single from RF Matt Fabian. After a flyout by SS Gus Wilson, 2B Kieran Bowles hit an RBI single to centre field before being caught in a rundown. DH Christian Kuzemka hit another single before C Jeremie Veilleux struck out to end the inning but the Sox jumped out to the early 1-0 lead.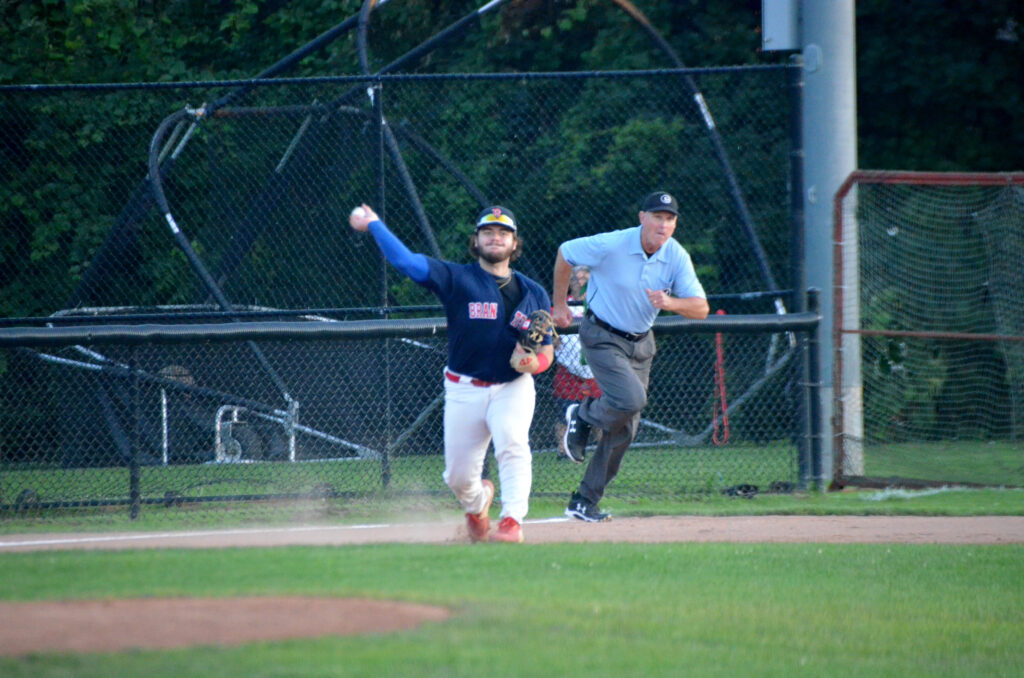 Howat continued his strong performance in the top of the second, getting three flyball outs for another quick half inning. Brantford had two flyball outs and a ground out in their half of the second as they maintained their 1-0 lead.
Howat ran into trouble in the top of the third, getting the first batter to fly out before allowing a single and consecutive doubles as the Cardinals took a 2-1 lead. The Red Sox couldn't muster much offence in their half of the third, leaving Wilson on base after a single to centre field.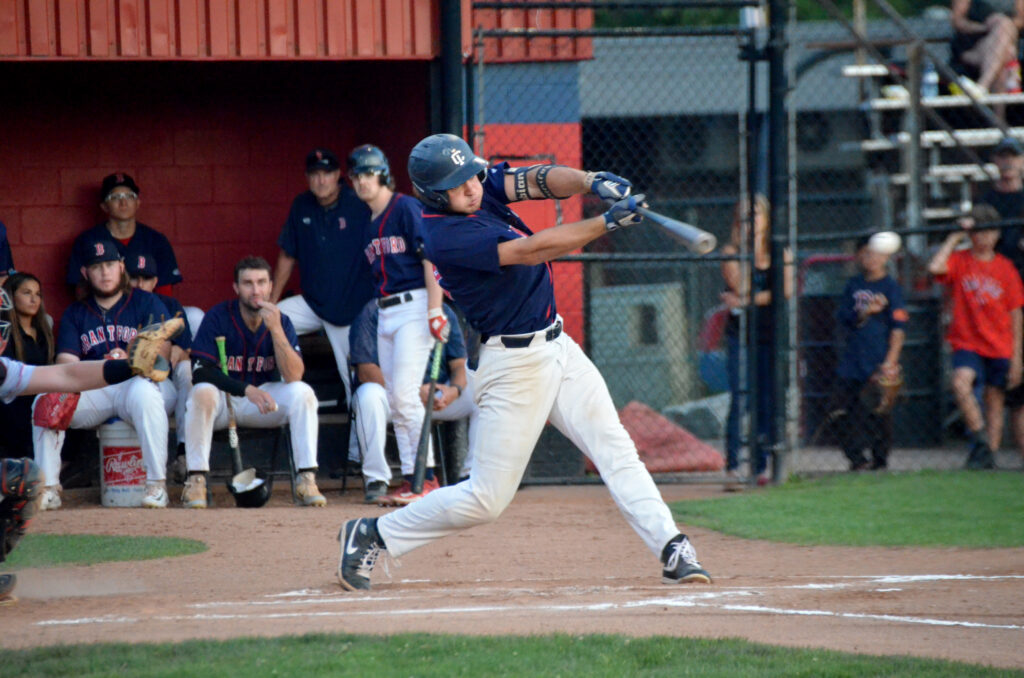 Both starting pitchers had a solid fourth inning, combining to face the minimum six batters as the teams headed to the top of the fifth. In the fifth, Howat allowed an infield single, followed by a walk before inducing a fly out and a double play ball to end the half inning.
Brantford's bats roared to life in the bottom of the fifth, capitalizing on some erratic pitching, including two hit batters and some timely hitting. Red Sox 3B Lucas Bateman led off with a single, who was driven in after a single by CF Jesse Fishbaum to tie things at two.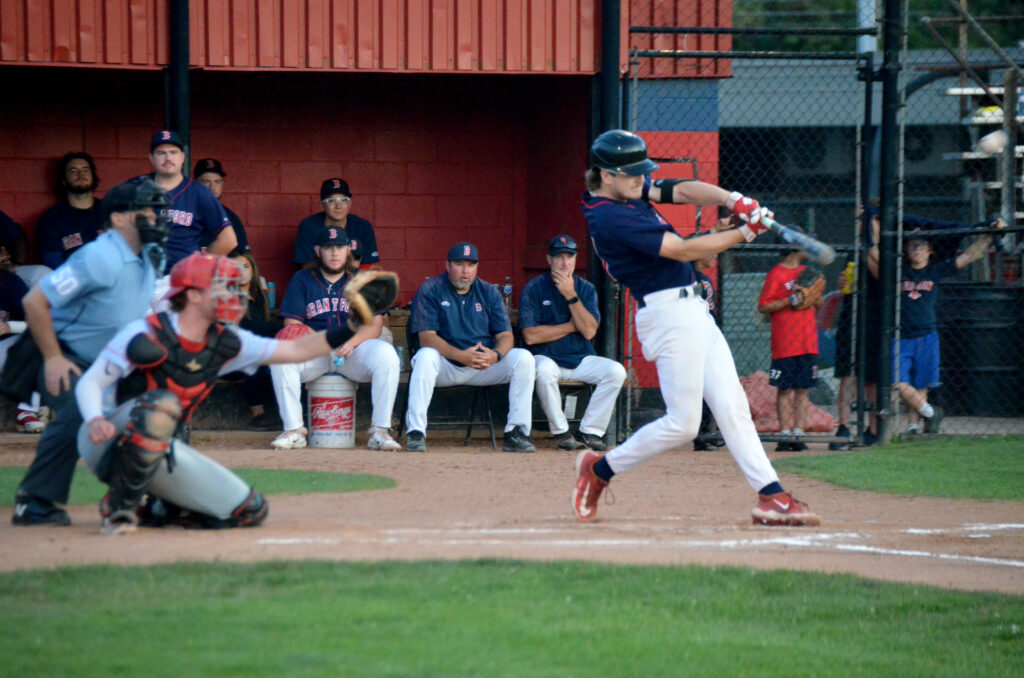 After tying things at two, Brantford took advantage of the two hit batters and some sloppy defence by the Cardinals to take a 5-2 lead through five innings.
Brantford continued to play well and, in the sixth inning, took complete control of the game, scoring an additional five runs to open up a commanding 10-2 lead.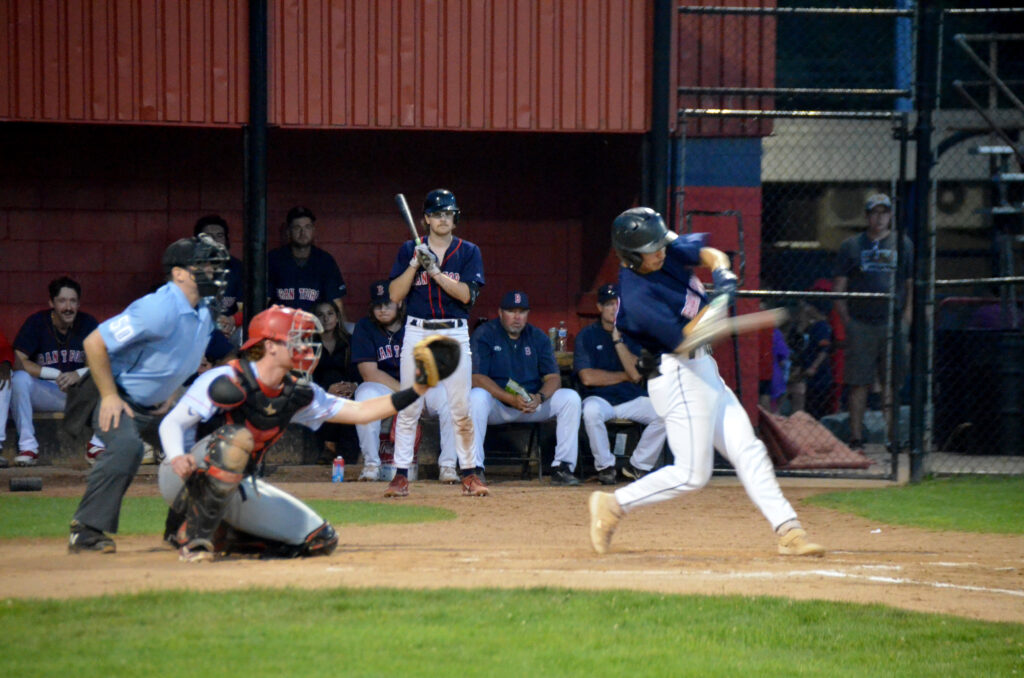 Howat continued his strong performance into the seventh, turning it over to the bullpen in the eighth inning. The Cardinals got to the Sox relief staff for four runs but Brantford held on for the 10-6 victory.