Brantford Red Sox capitalized on a seven-run, fifth inning to defeat the Barrie Baycats 14-9 in Intercounty Baseball League (IBL) action on Sunday, August 6, 2023.
Danny Garcia got the start for the Sox but the Baycats got to him early, capitalizing on a walk, three stolen bases, a throwing error and two singles to take a 3-0 lead after the top of the first. Brantford responded in the bottom half, getting a leadoff single from RF Matt Fabian. Sox SS Gus Wilson followed that up with an RBI double and Sox 3B Kieran Bowles hit an RBI single to cut the Baycats lead to 3-2 after one inning.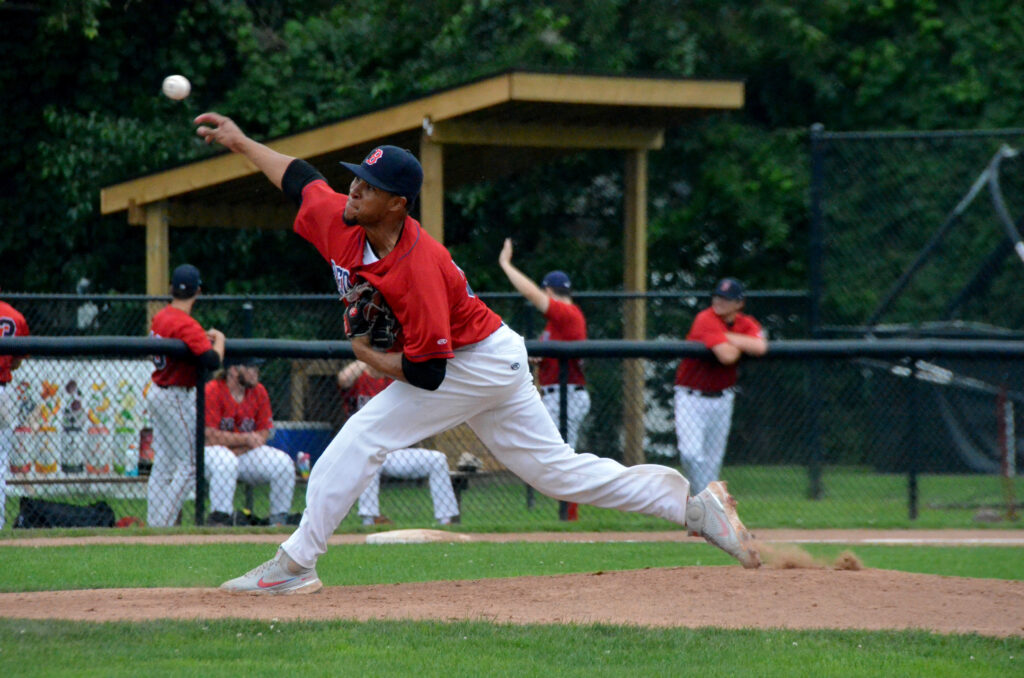 Garcia settled down during the top of the second, recording a three-up, three-down inning with a lineout to short, a pick off and a flyball out to centre field. Brantford started the second with two quick outs but the Red Sox bats continued to stay hot as they took advantage of two singles and a walk to tie things at three through two innings.
Both teams combined for only one hit in the third inning before the scoring picked up in the top of the fourth. Barrie regained the lead after several defensive miscues by the Red Sox, including a two-base throwing error by Garcia and another error by Red Sox C Chris Ruiz. The Baycats also got some lucky hits, including a bloop single down the first base line and an infield single to score three runs and take a 6-3 lead.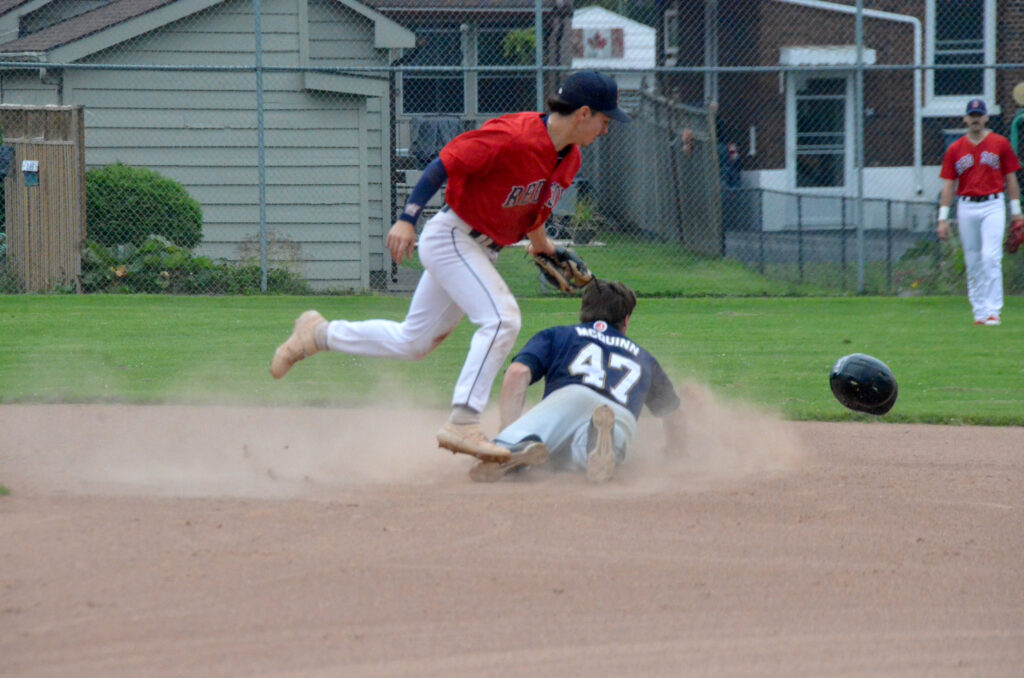 Brantford battled back in the bottom half, getting a double from LF Roger Keen followed by a single from 2B Spencer Jamieson and a two-RBI single from Fabian to cut the Baycats lead to one, 6-5. With Fabian on second after a stolen base, Wilson belted a two-run shot to give the home team a 7-6 lead.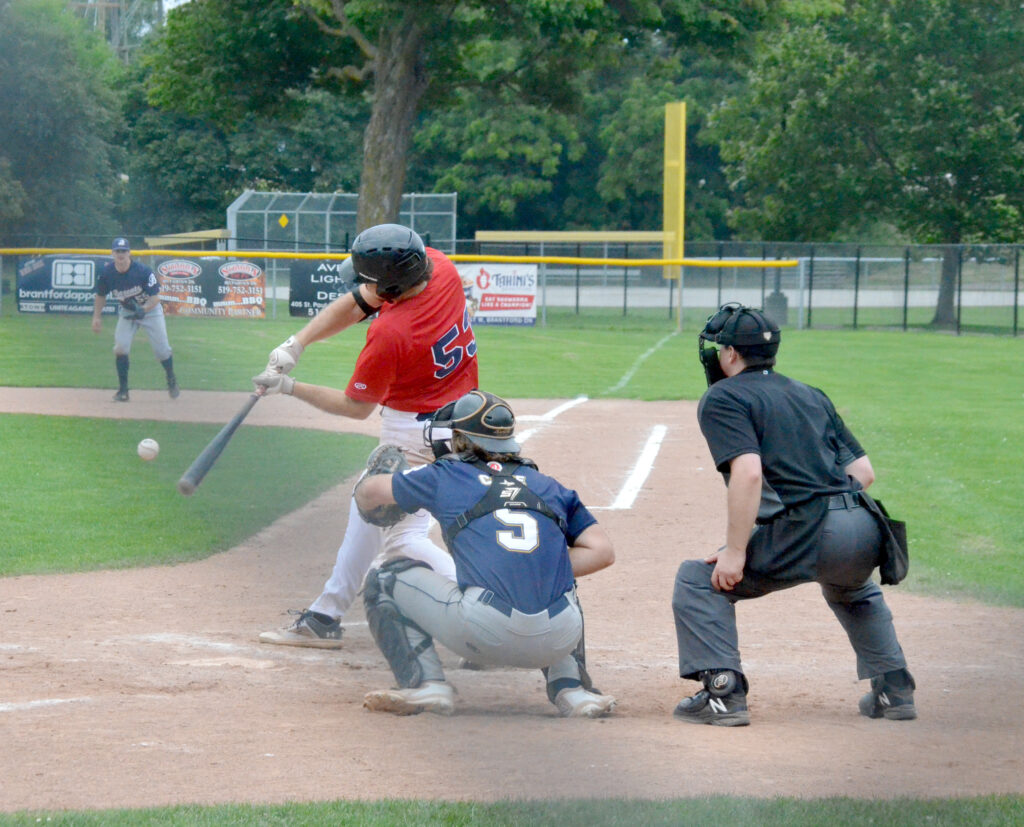 Garcia ran into trouble in the fifth inning, losing his command as he allowed three walks and a bloop single before being pulled in favour of RP Danny Howat, who induced a fielder's choice, to get out of the inning unharmed.
The Red Sox took complete control of the game in the bottom half of the fifth, capitalizing on back-to-back singles to start the inning, followed by a single, hit batter, a double, walk and single as they sent 11 batters to the plate on their way to a seven-run inning and a 14-6 lead.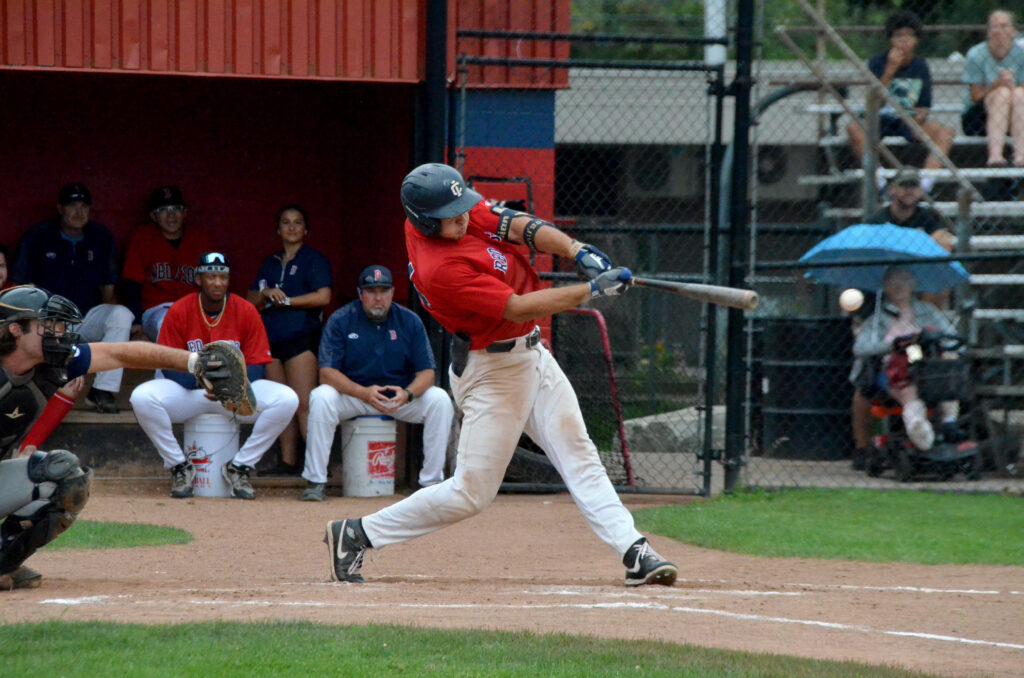 After coming on in relief and getting the final out in the fifth, Howat pitched three scoreless innings for the Sox before giving way to Graham Tebbit, who only allowed three earned runs as the Red Sox held on for the 14-9 victory.
The Red Sox were led to victory by Wilson, who went 3 for 5 with a home run, 3 runs and 5 RBI, Fabian, who had three hits along with 3 runs and 3 RBI and Roger Keen, who went 2 for 5, with 2 runs and and an RBI.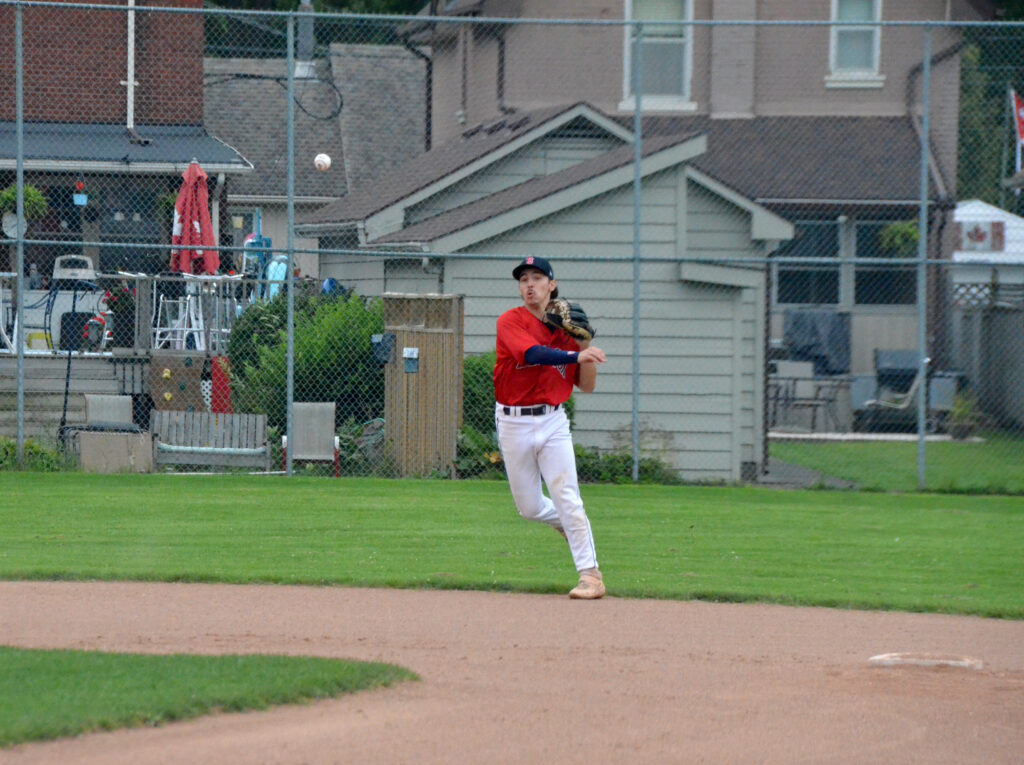 Brantford's next home game is Friday, August 11 when they battle the Welland Jackfish on Brant Beacon Night at the Ballpark. The first 300 fans will get a Brantford Red Sox rally towel to cheer on the team as they try to defeat the first-place Jackfish.