The Oakville Rangers topped the Brantford 99ers in the under-12 B/BB division of the Wayne Gretzky International Hockey Tournament on Wednesday, December 28.
The hometown team started off strong, winning the opening faceoff and seeing two quick scoring chances at the beginning of the first. Despite the effort, the Rangers struck first, just  after the five minute mark and held the 1-0 lead to end the period.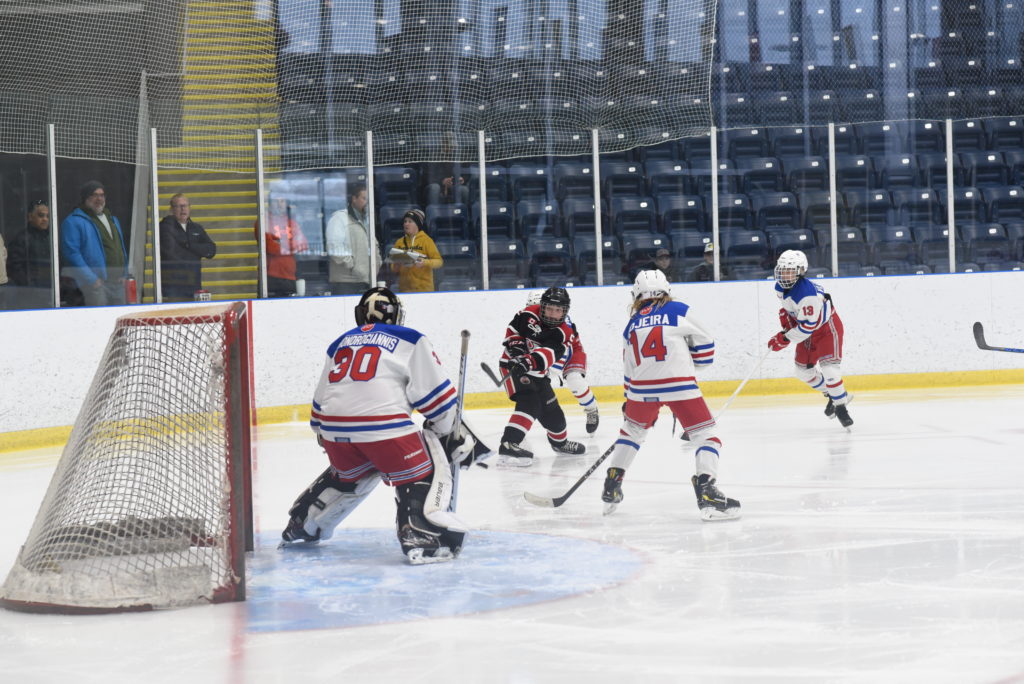 The second period kicked off with a Rangers penalty after a Brantford player left the ice with an injury after being hit along the back boards. Brantford controlled play throughout the powerplay, but Oakville's defense executed a strong penalty kill.
In the final minute of the second, Oakville extended their lead to 2-0.
Brantford put their best effort forward in the third period, dominating offensively and controlling the majority of the play. Despite this, the Rangers' goalie stood on his head to solidify his shutout and to give his team the win.
Brayden Carpenter from the 99ers and Evan Heys from the Rangers were named players of the game.