Premier Doug Ford visited Brantford General Hospital to announce the $2.5 million investment into the Brant Community Healthcare System to support redevelopment on Wednesday, March 9.
"This is the first step of a redevelopment that will see an expanded Brantford General Hospital with a new patient Tower, a renovated Intensive Care Unit, updated surgical suites and an improved mental health and addiction care," Premier Ford said. "This redevelopment will help put patients first and serve this growing community and everyone who calls it home."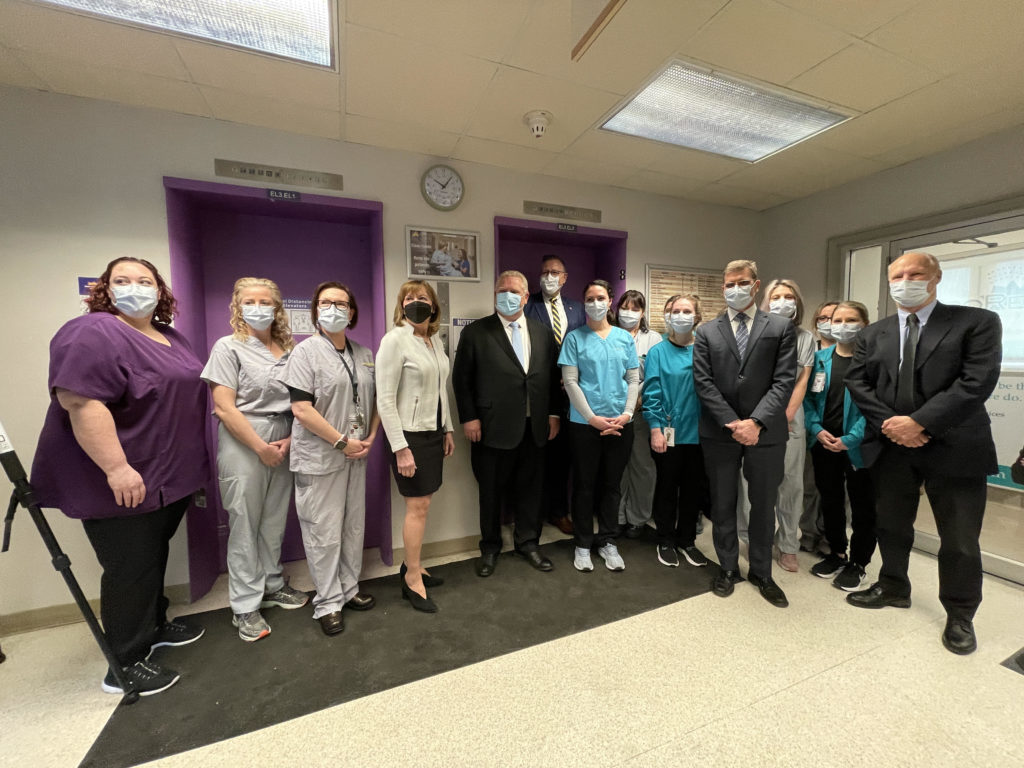 In addition to the upgrades to BGH, the Willett hospital site in Paris will also see upgrades including a new satellite dialysis unit, expanded urgent care centre, chronic disease management clinic and upgraded transition care for patients moving to the next stage of their recovery.
Last week, the Brant Community Healthcare System, or BCHS, put out a call to action for community members to sign a petition and contact the Premier and Minister of Health to advocate for approval to move forward with improving the healthcare infrastructure at BGH and the Willett.
Premier Ford called Will Bouma, member of provincial parliament for Brantford-Brant, the community's champion for the project. Ford compared him to having an 800-pound gorilla on his back, pushing the project forward.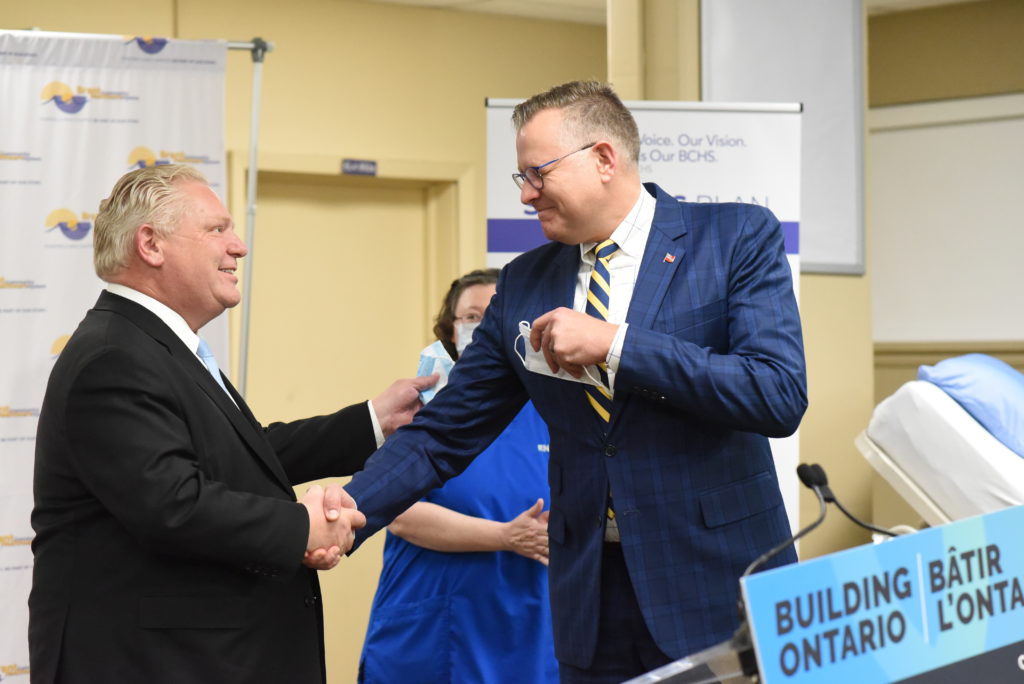 While planning is currently in the early stages, there are questions about how the project will move forward and if the community will see the hospital be relocated.
"This grant enables us to start planning, and part of that planning will be determining whether it is a rebuild on this site or another location," Paul Emerson said, chair of the BCHS. "We do know in consultation with the Ministry of Health officials that there is a desire to retain the infrastructure. The good infrastructure including the D wing, the pediatric unit, the new emergency, and the proximity of this location to the 403 highway, and to the broader area that it serves. If there's a better site that makes more sense, I'm sure we will advocate for that."
Premier Ford took a moment during the press conference to acknowledge the staff of the BCHS, "we wouldn't be able to get through this and to where we are without the incredible work that you do."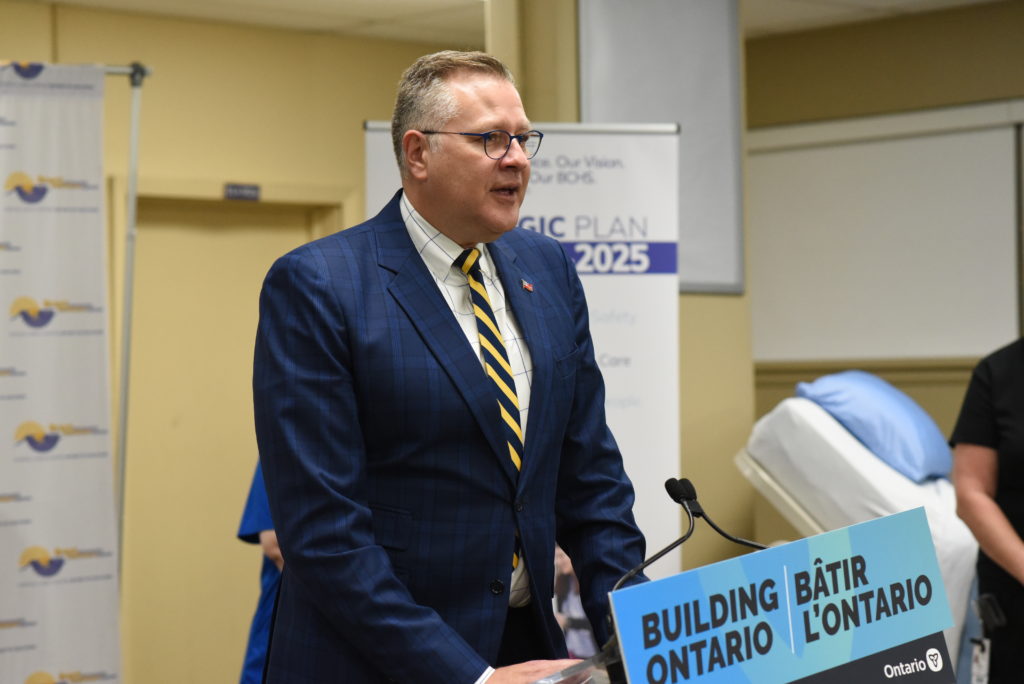 The total project is estimated to take 10 years to complete, with the first planning stage costing roughly $3 million. The Ministry of Health has a five step planning process, and staff said that they anticipate the first step alone will take a year to complete.
Dr. David McNeil, president and CEO of the BCHS, said that they will be submitting the proposal to the provincial government for project one in April, and said he hopes to put it out to tender in the fall. This project, which was previously approved by the provincial government, will see a newly redeveloped emergency department at BGH.