Brantford's John Parker-Jones has signed a two-way contract with the Montreal Canadiens' American Hockey League affiliate Laval Rocket and the East Coast Hockey League's Trois-Rivieres Lions. 
The 22-year-old hasn't taken an average path to professional hockey, but said that he wouldn't change anything about his experience.
"I didn't start playing hockey until I was ten, my dad got me into it," Parker-Jones said. He started playing in the Brantford church hockey league system before moving up into minor double A in Brantford. He spent a year in Kitchener playing triple A, before coming back to Brantford to play minor midget.
"I kind of bounced around for a bit," he said. "I played my first year of junior with the Brampton Bombers before getting a shot in the Ontario Hockey League with the Peterborough Petes."
When the COVID-19 pandemic caused his final year of junior hockey to be cancelled, Parker-Jones was left unsure of his next move.
"I found myself in a really grey area of what I actually wanted to do," he said, "Obviously I wanted to keep playing hockey, but there was no real sign at the time of what to do. That was when I decided to take advantage of my school package through the OHL, which is how I ended up at the University of Windsor."
After completing his first year in Windsor, Parker-Jones received an invite to attend the Montreal Canadiens' rookie camp, an experience that he said he won't soon forget.
"It's one thing to get the opportunity to go to a National Hockey League camp," he said. "There's almost another layer when it's with a team like the Montreal Canadiens. That first game, before I put the jersey on I had to take a second to really look at it, to soak up the meaning and history of it. Obviously there was a lot of stress and pressure to perform well, but it was kind of hard not to have a smile on my face during those weeks at camp. I'm very fortunate to have made my stay as long as I could, and turned it into a contract."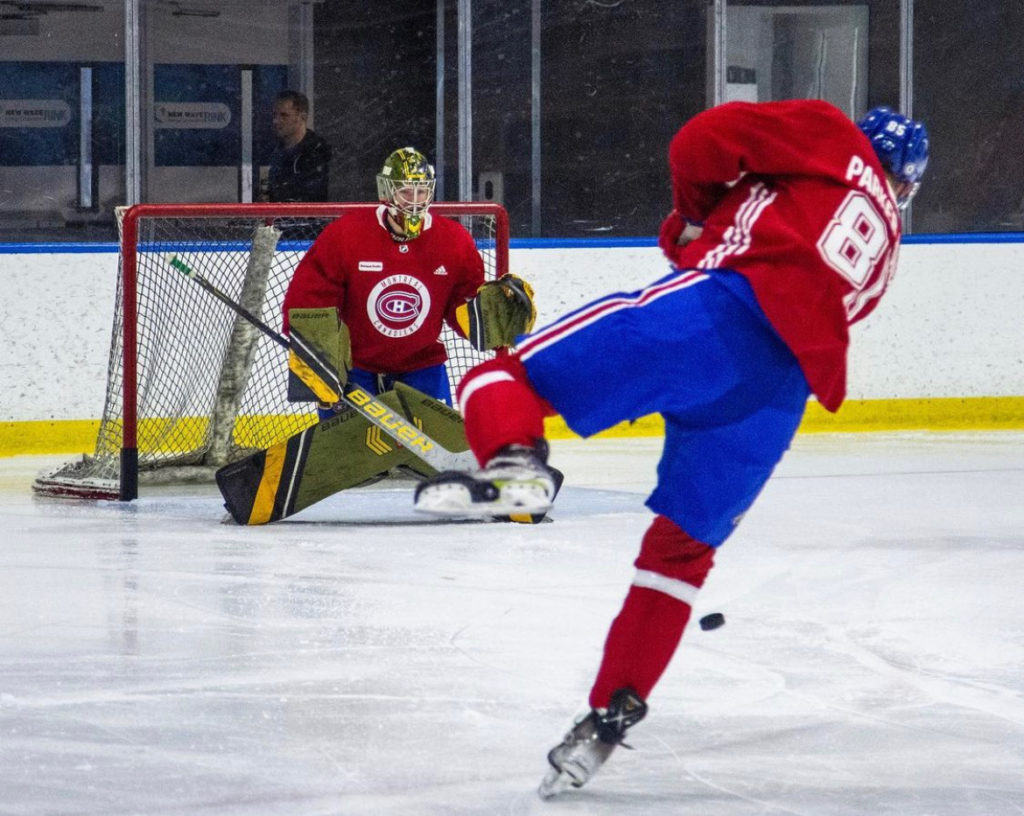 While he was excited to receive the contract offer, Parker-Jones said that signing was one of the most difficult decisions of his career.
"I couldn't believe that I got the offer in the first place," he said. "There was the possibility of going back to school, to pursue my education, develop my game and hope that another opportunity would come up later. At the end of the day, I knew I would develop either way, and I decided to take a chance on myself. Knowing that I went into that camp with nothing and came out with a contract, I'm very happy and proud of myself but the work is just going to get harder."
The 6'7" forward started this season in the ECHL with the Lions, and said he is looking forward to continuing to grow his game alongside other young athletes.
"Trois-Rivieres is a little bit further north than Laval so I'm going to have to brush up on my French," Parker-Jones joked. "But honestly, I've always tried to aim to find myself in a better spot than the year before and I'm excited to have access to so many resources to create a regimented routine for myself to elevate my game here."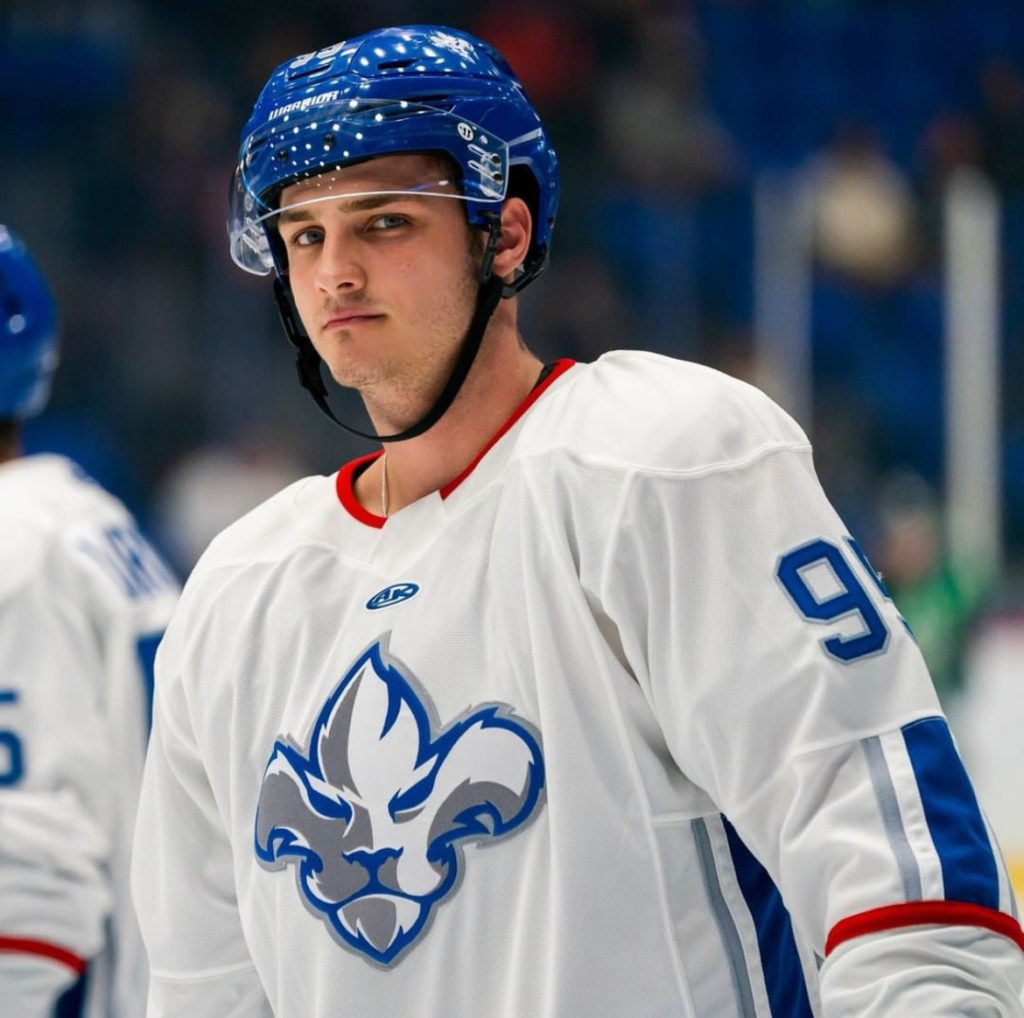 He said while he does have ambitions to turn his one-year deal with the organization into bigger opportunities, he wants to spend time focusing on improving himself on and off the ice.
"I feel like if I spend too much time thinking about where I might be going and what could happen, I might drown myself in those thoughts and get lost where I am," he said. "If I ever do land an opportunity to get called up, that will be great, but I really want to focus on one thing at a time."
While Parker-Jones's journey to going pro has been anything but ordinary, from breaking into the OHL undrafted, to signing a professional contract with the affiliates of one of hockey's most storied franchises, he wants young athletes to know that they don't always have to take the conventional path to achieving their goals.
"I have always tried to live by the motto, 'don't worry about the things you cannot control,'" he said. "You're going to face adversity, not just in hockey but in life. Most of the time there is nothing you can do about those things, but what you can do is decide how you react and grow. You can control being a good person, and your work ethic, those little things can put you just a bit ahead of someone else. At the end of the day, nothing is impossible."