Nearly 150 community members of all ages visited Lions Park to celebrate the Paris Museum and Historical Society's (PMHS) 50 year anniversary on Sunday, September 18.
Judy Moore, Vice-chair of the Paris Museum and Historical Society, said that the group was excited to connect with the community for such a memorable occasion. 
"It was very special for us," she said. "Like so many other organizations, we experienced the ups and downs of COVID, with lockdowns and fewer volunteers able to do their chosen jobs. At the beginning of the year we didn't know if we were going to be able to have an event."
Moore said that the weather put a damper on the day, but attendees braved the rain for an afternoon of fun in the park.
"We had lots of involvement with the people who were there," she said. "A promising start was quenched by the rain, which drove some people off, but didn't dampen the spirits of those who remained.  All afternoon people were engaged in conversations about our displays, asking questions and sharing stories."

While a large part of the day was spent connecting with others interested in the history of the community, the event also welcomed two special guests to speak with attendees.
"Bob Hasler, long-time member and past chair, spoke of the museum and historical society's 50-year history," Moore said. "Dr. Christina Han, president of the Canadian Industrial Heritage Centre presented a book on local industries."
There were interactive displays throughout the event including a challenge to identify older versions of household items with curator Tina Lyons, spinning wheel demonstrations by Moore and displays by conservationist, Jasmine Beddard.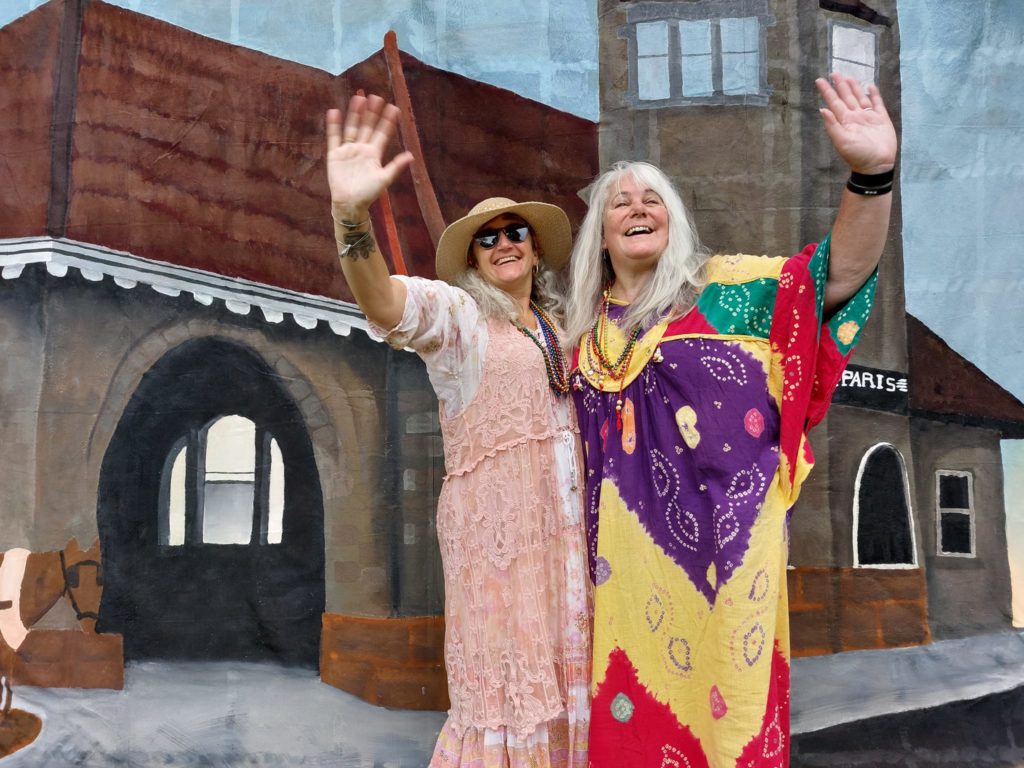 Local 50s and 60s band, Two of a Kind, entertained guests throughout the afternoon while they chatted and explored other displays by the Canadian Industrial Heritage Centre that focussed on the Adams Wagon Company and the gypsum mines that were in Paris.
"The community can continue to support the Paris Museum and Historical Society all year round by visiting us, becoming members, volunteering, and checking our Facebook page for upcoming events," Moore said.