The Paris Museum and Historical Society (PMHS) will mark a major milestone in their history with a free afternoon in the park event at Lions Park Paris on Sunday, September 18.
Judy Moore, vice-chair of the board, said she remembers when the museum first opened 50 years ago.
"I grew up in Paris and was ten years old when the community started working on this," she said. "I can remember my dad being quite excited that there was going to be a museum and historical society in Paris. I feel pretty lucky to be on the board all these years later to help in continuing the preservation of our town's history."
The PMHS is the only organization in the province to house an archive, a museum and a historical society, all under one roof with over 40,000 objects and archival documents.
Throughout the years, volunteers have worked to collect, preserve and make accessible the heritage of Paris and surrounding area through exhibits and research materials.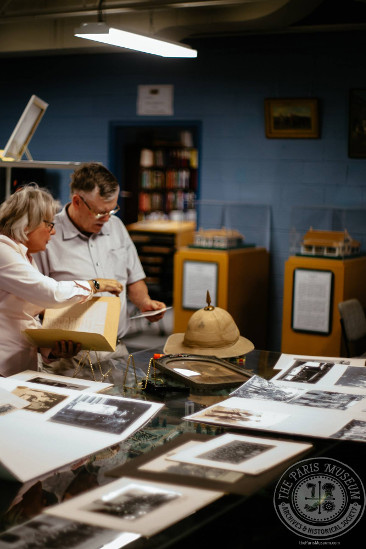 Moore explained that COVID-19 was a difficult time for the organization to navigate, with a large number of their members being older and some immunocompromised.
"The risk of COVID-19 left us with a decreased number of volunteers and we really rely on them as a non-profit," she said. "Throughout that time, we weren't sure where we would be at the end of it so to be celebrating this milestone with the community is very special."
The anniversary event features entertainment for all ages with live music by Two of a Kind, face painting, demonstrations, historians in period costume, and a number of artifacts. Former chair Bob Hasler and curator Tina Lyon will also be at the event to speak with attendees.
Moore said that the PMHS is hoping to reach into the next generation of historians and volunteers. They currently have a high school student on the board, and encourage other young people to get involved by joining their team of 35 volunteers. She also hopes that new community members will come out to learn more about their new home.
"Over the past few years, Paris has had a ton of new growth and we've welcomed many new families to the area," Moore said. "Not only is the museum a great place for visitors and longtime residents, it's a great way for newcomers to get their feet on the ground and learn about the history of Paris's roots."
The afternoon in the park anniversary celebration takes place from 1-4 p.m. at Lions Park Paris on Sunday, September 18. Attendees are encouraged to bring their own chairs.